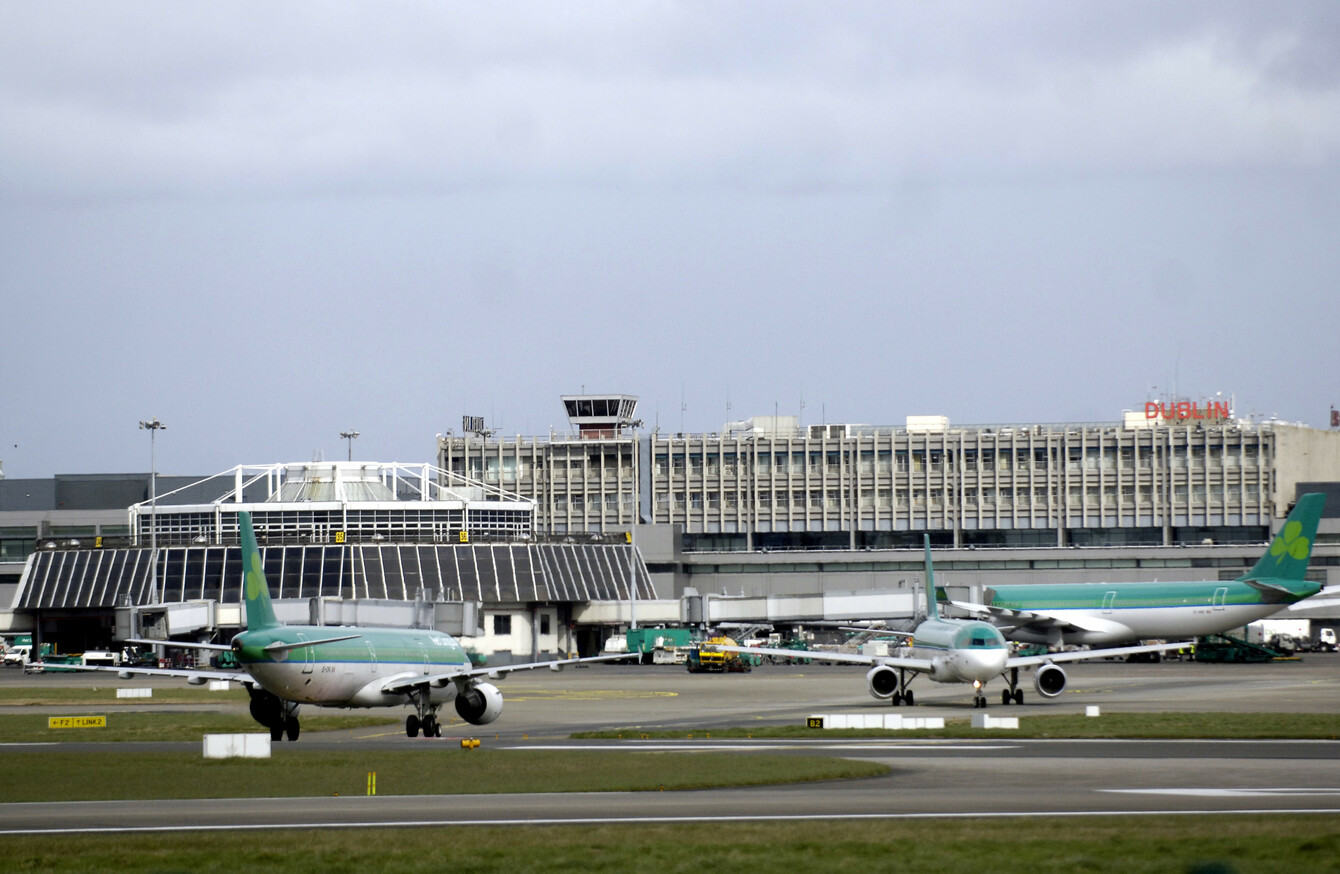 Image: Graham Hughes via RollingNews.ie
Image: Graham Hughes via RollingNews.ie
DAA HAS AWARDED the main construction contract for Dublin Airport's new north runway to a joint venture between Irish firm Roadbridge and Spanish infrastructure company FFC Construcción. 
The contract is for the design and construction of the new 3.1km north runway at Dublin Airport. 
According to DAA, preparatory site work will begin immediately, with groundworks starting in January. 
Construction of the new runway is due to be completed in early 2021 and commissioning will then take place. 
The contract includes building 306,000sq/m of new runway and taxiways, and 6km of new internal airport roads, as well as installing new drainage and pollution controls, 7.5km of electrical cable, and more than 2,000 new runway and taxiway lights. 
The new runway will support the creation of 31,200 new Irish jobs and €2.2 billion in additional economic activity by 2023, the DAA said. It added that the project will be at no additional cost to the State. 
About 300 construction jobs will be created onsite during the project, with hundreds more in sub-supply firms offsite. The commissioning phase of the runway project will also create additional employment both onsite and offsite. 
DAA said that it is mindful of its local communities and mitigation measures such as a voluntary house purchase scheme and a sound insulation programmes for homes that will be affected are already in place. 
Minister for Transport Shane Ross welcome today's announcement. 
"I remain fully supportive of the provision of additional runway capacity at Dublin Airport," Ross said, speaking prior to his departure from the airport to Washington DC this morning.
"The airport experienced its seventh consecutive year of growth last year, welcoming close to 30 million passengers, and the importance of ensuring that we have adequate capacity at our biggest airport to drive national economic growth cannot be overstated," he said. 
As reported by Fora.ie, the runway plans came in for criticism earlier this year when the union that represents Irish pilots complained that it will be too short and could limit the hub from developing future routes to Asia. 
In a letter to Tánaiste and Foreign Affairs and Trade Minister Simon Coveney, the Irish Air Line Pilots' Association (Ialpa) claimed that the 3,110m runway, slated for completion in 2022, will be too short to handle a fully loaded, long-haul aircraft.