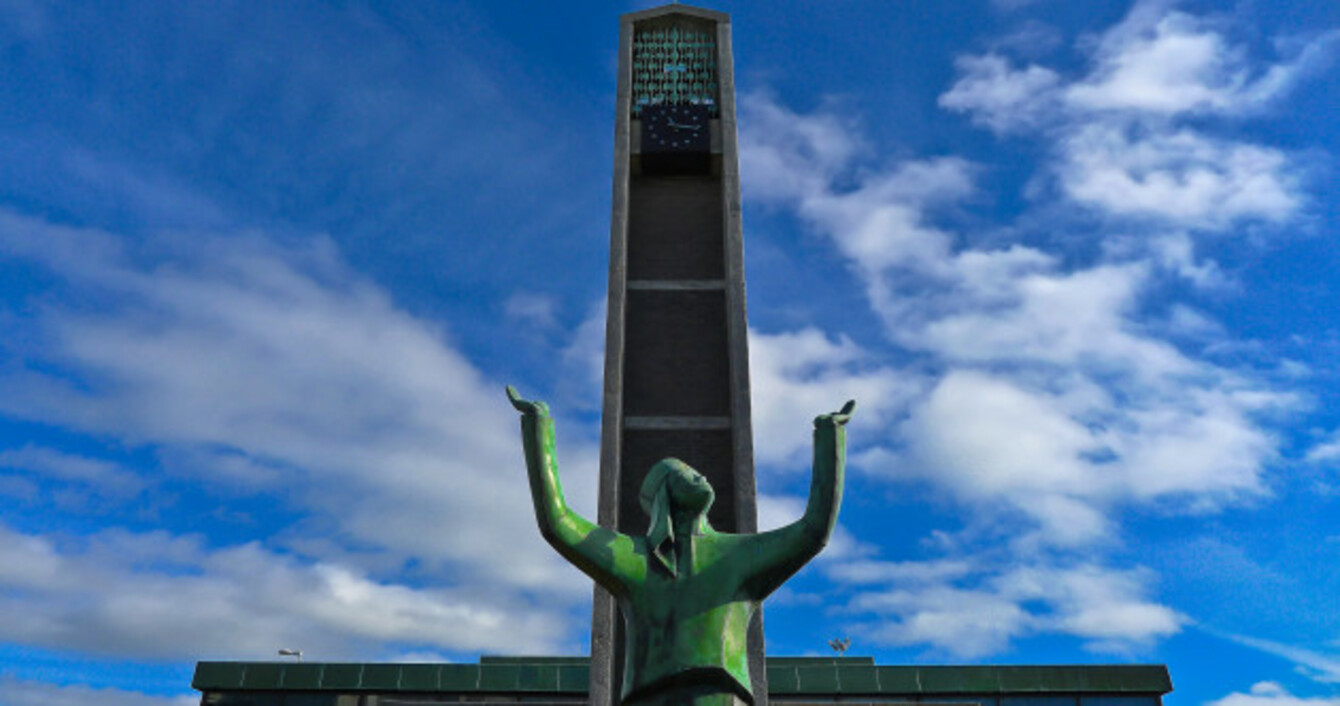 DUBLIN IS FULL of hidden architectural details that go unnoticed and underappreciated. A carving on a column here, a fetching fanlight there. In recent years, efforts have been made to shine a light on the city's rich architectural history.
Blogs like Built Dublin have highlighted the best of the city's modern architecture while festivals like Open House Dublin, organised by the Irish Architecture Foundation, have encouraged locals to consciously engage with architecture in a way they may not have before.
"We have seen a massive increase in interest in architecture in last number of years but much more can yet be done," says Síle Stewart, acting director of Irish Architectural Foundation.
With that in mind, we decided to consult both Síle Stewart and architectural historial Dr Ellen Rowley to see what architectural gems they recommend giving a second glance.
Stewart opted to showcase some of the finer details of Trinity College, while Rowley's choices are more eclectic. Both ought to provide food for thought for your next jaunt around the capital.
The best of the city… as selected by Dr Ellen Rowley:
Our Lady Queen of Heaven, Dublin Airport 
Our Lady Queen of Heaven at Dublin Airport sits unassumingly, except for its stripped-back bell tower, amidst acres of car parking and the busyness of a national airport. Designed by Andy Devane of RKD in 1962 and paid for by the airport workers, the church is prefaced by a perfectly-formed courtyard and an abstract Marian sculpture by Imogen Stuart, which prepare the visitor for the interior: a dark place, a refuge of sorts where the dim light is broken by a series of small twinkling panels of stained-glass, stations of the cross made by Sheila Corcoran.
The facade of New Ireland Assurance, Dawson Street
This is a gem of mid-twentieth century Irish modernism, designed by O'Brien, Morris + McCullough, which is at once uncommonly decorative yet restrained. The granite and glazed rectilinear façade sports Gaelic revival epigraphy, Celtic knots and touches of gold-coloured metal ornamentation which make reference to the deep sense of a local company founded in 1918 with modernist aspirations of the mid-1960s, when this HQ building was opened.
Hardwicke Street
This street presents us with a steadfastly dramatic and considered set piece –  a moment of urban scenography which makes the eighteenth-century city feel palpable while announcing all the other makers and residents over the centuries, who have built Dublin. A layered place!
Look up and you see the Baroque spire of St George's Church by Francis Johnston, who at the same time was designing the GPO on Sackville Street. And across the road from its wonderful Ionic temple front sits the Hardwicke Street flats of 1957 by Dublin Corporation with the emphatic brick Rory O'Conor House and Dermot O'Dwyer House blocks shaped in crescent form. Move past the brick public fronts and enter into a semi-private and well-scaled world of access decks, passive surveillance, residents' gardens and play spaces.
Handball alley, Green Street
Blink and you'd miss the handball alley tucked in beside St. Michan's playground by Green Street. Dating from the 1920s, the three primary masonry walls were added to in 2007 by a glass entrance wall. The alley's presence points to the once ubiquitous nature of these structures, as indigenous architectures of concrete and stone, and to the popularity of handball in Irish culture, up until the 1970s.
Irish Life Centre
While the Irish Life Centre (Andy Devane, RKD, c.1980), comprising apartment living and swimming pool, offices and shopping mall, is difficult to navigate from the street, be encouraged to penetrate its defenses. Running along Abbey and Marlborough Streets, with its most public flourish at the corner of Beresford Place, this mega block of brown brick, bush hammered concrete piers and darkened glazing deserves more than a second glance. Enter its terraces, via the main newly-landscaped plaza (Seymour Landscape Architects, 2017) or via steps near its underground carpark, and enjoy the tranquillity and sense of time travel back to the late 1970s.
And a bonus architectural tour of Trinity College…
As selected by Síle Stewart.
The Berkeley
Widely regarded as Ireland's finest modernist building and beloved of many architects, the Berkeley is a brutalist gem that looks as good now as when it opened fifty years ago. Designed by Paul Koralek at the young age of 28 (by architect standards), it remains one of the most stunning buildings in Dublin and provokes a love/hate reaction in all who see it.
The Museum Building
The Museum Building was designed by Thomas Deane and Benjamin Woodward. Inspired by the Byzantine architecture of Venice and built in 1853-57, this exquisite building features many interior and exterior carvings executed by the Cork-born brothers John and James O'Shea, who gathered fresh flowers to use as their models, while the domed roof is made of blue, red and yellow enamelled bricks.
The Samuel Beckett Theatre
Only fully visible from the playing field, the Samuel Beckett Theatre was designed by De Blacam and Meagher. Home to the University's Department of Drama, this Elizabethan playhouse-inspired theatre has weathered beautifully at different rates and plays host to a range of university showcases and prestigious dance and theatre companies from Ireland and abroad.
Dublin Dental School and Hospital
Tucked away behind five contiguous protected structures, the Dublin Dental School and Hospital, combines conservation with strong modern intervention. Sensitively managed by McCullough Mulvin Architects in 2010, it features zinc 'pods' containing a new library on the rooftop.
The Loos Bar
An 'icon of classic modernity', the Senior Common Room and Loos Bar is a replica of The Loos Bar originally designed in 1907 by Austrian architect, Adolf Loos, in Vienna. Recreated by De Blacam and Meagher in 1984, this small space is found separate from the main area of the senior common room and disguised behind a simple door next to a very standard university coffee dock.
Images of the Loos Bar are few and far between – but you can see a more complete one here.