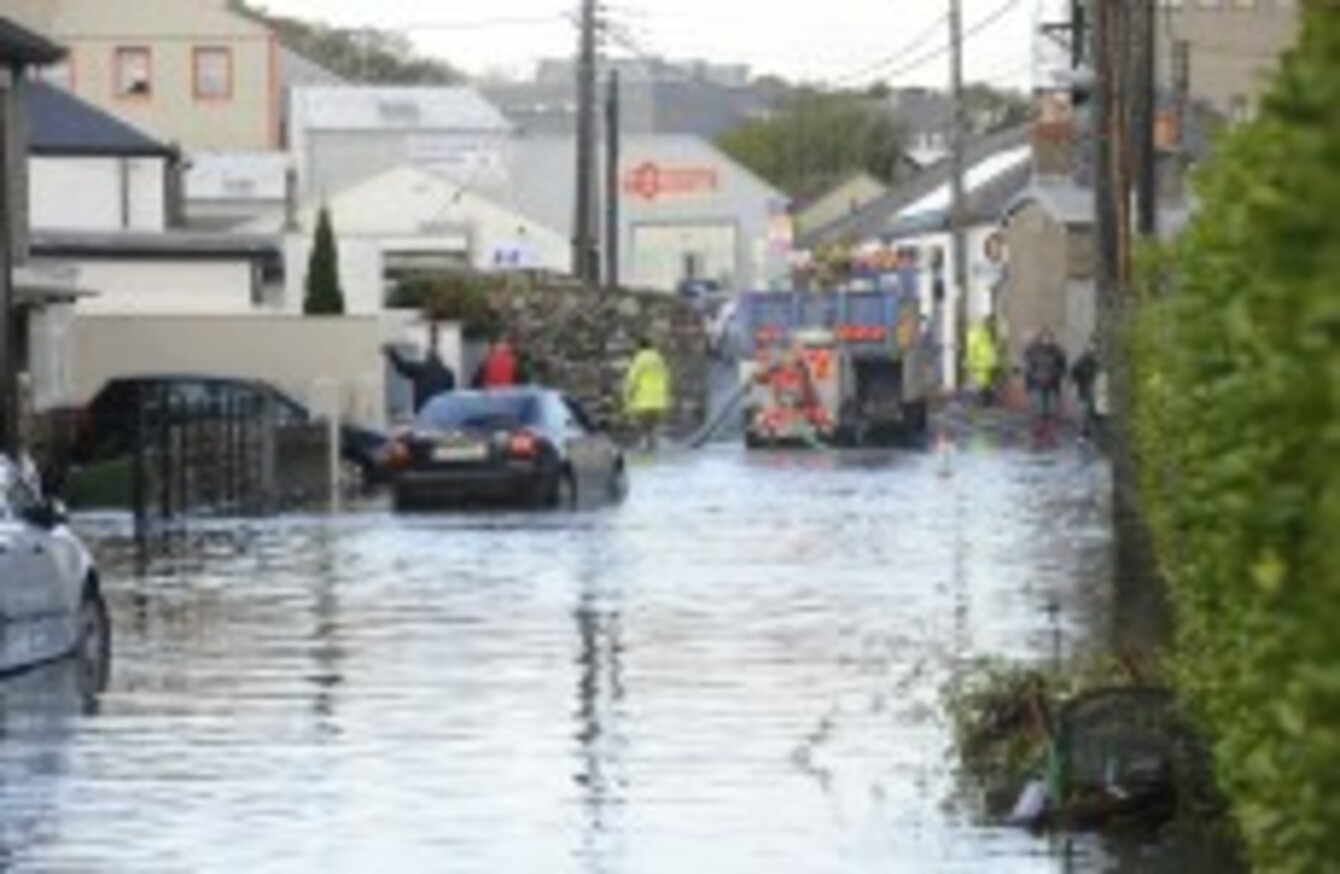 A flooded road in Harold's Cross today
Image: Sasko Lazarov/Photocall Ireland
A flooded road in Harold's Cross today
Image: Sasko Lazarov/Photocall Ireland
A FINE GAEL TD has hit out at Dublin city council's reaction to last night's flooding, saying that the authority is "not capable of handling emergencies in Dublin city."
Raising the the issue in the Dáil this afternoon, Dublin South East deputy Eoghan Murphy said that the council had shown "incompetence" in its handling of an incident in which floodgates in the Sandymount water defences were locked open and the council was not immediately able to close them.
Murphy told TheJournal.ie the incident showed up a "complete lack of response" from the council, which he said "isn't doing what it's meant to be doing". He said:
We've had two years of severe weather and every time they've told us it's a freak event, we're reviewing our plans, it won't happen again. But you can't keep calling these things freak events if they happen every year.
However, the council said in a statement that the problem was not that the floodgate key had been lost, but that the locks had been vandalised.
It also said that the defences at Sandymount were designed to combat tidal flooding rather than rainfall flooding. "The forecast tide levels on October 24 were well below the height at which the gates should be closed," it said, continuing:
River levels were monitored on City Telemetry system as part of the emergency response which confirmed no risk of tidal flooding at the location of the gates and no requirement to close the gates.