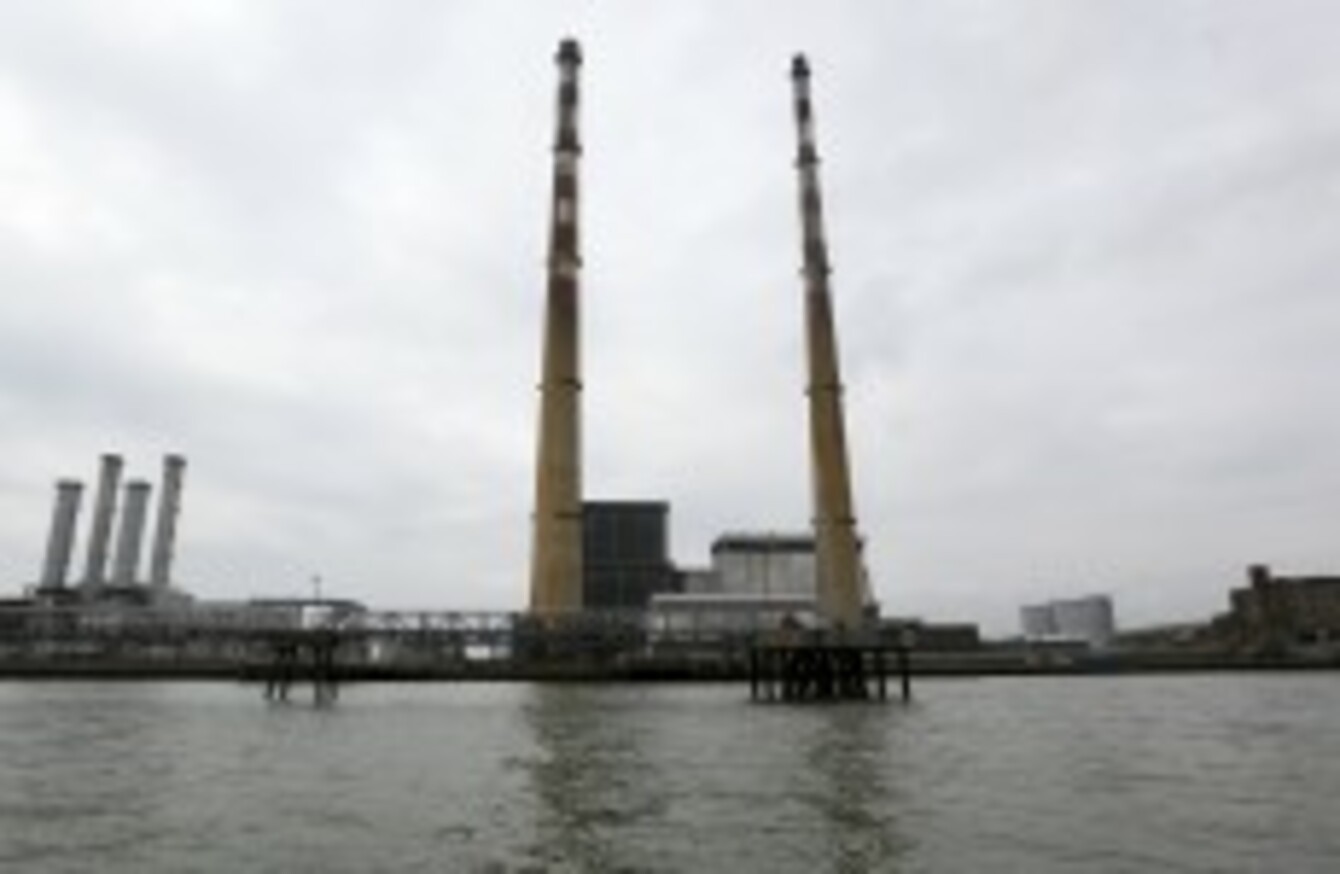 Poolbeg
Image: Sam Boal
Poolbeg
Image: Sam Boal
DUBLIN CITY COUNCILLORS have voted against the Poolbeg incinerator project.
They were voting at a special council meeting tonight. In total, 52 voted against the plan going ahead, while two voted in favour.
RTÉ reports that Dún Laoghaire/Rathdown councillors also voted against the plan, while Fingal councillors voted in favour and one abstained.
A DCC spokesperson said it was not expected that the council would comment on tonight's vote.
€500m plan
Sinn Féin Dublin City councillor Daithí Doolan said that a report into the incinerator, which was presented at the meeting, was rejected by all but three councillors.
He said that he put forward a motion that called on the Minister for the Environment to amend current legislation so that elected representatives would be allowed power over waste management.
"At the moment, all power resides with the CEO," he said. "This amendment would give power back to councillors."
He described the current situation as an "absolute travesty of democracy" and said that credible alternatives should have been come up with.
His motion was passed, and received cross-party support. It will now be presented to the Minister for Environment.
"I was surprised by the level of opposition [to the incinerator]," said Doolan of the meeting.
In a statement before the meeting, People Before Profit said its councillors would be voting against the proposal to proceed with the incinerator. Labour councillors also opposed the plan.
Labour Councillor Dermot Lacey said:
I have opposed this for environmental reasons for 15 years. I now oppose it for democratic reasons. Either we have a democracy or not. This is a civil service-driven project – they should be ashamed at their destruction of the environment and local government.
"The fight isn't over yet"
Green Party councillor Claire Byrne described the incinerator situation as "a crying shame and a slight on democracy".
Byrne said that she and her Green Party colleagues are "going to go back to the drawing board", adding: "The fight isn't over yet"
She says that the situation shows how local government reforms "didn't go far enough"
The fact we have no power over waste anymore, it does beg the question – how are we even involved in this decision making process?
A second motion was passed that was about looking into the legalities around the issue.
Byrne said that Environment Minister Alan Kelly "has a real responsibility" to look at the situation and see if it is compliant with national legislation.
She also said the situation "reinforces a need for a directly-elected mayor for Dublin" to give another layer to the decision-making process.
Over €100million has already been spent on the project by the four Dublin local authorities.
This money will be lost unless the €500m project goes ahead.