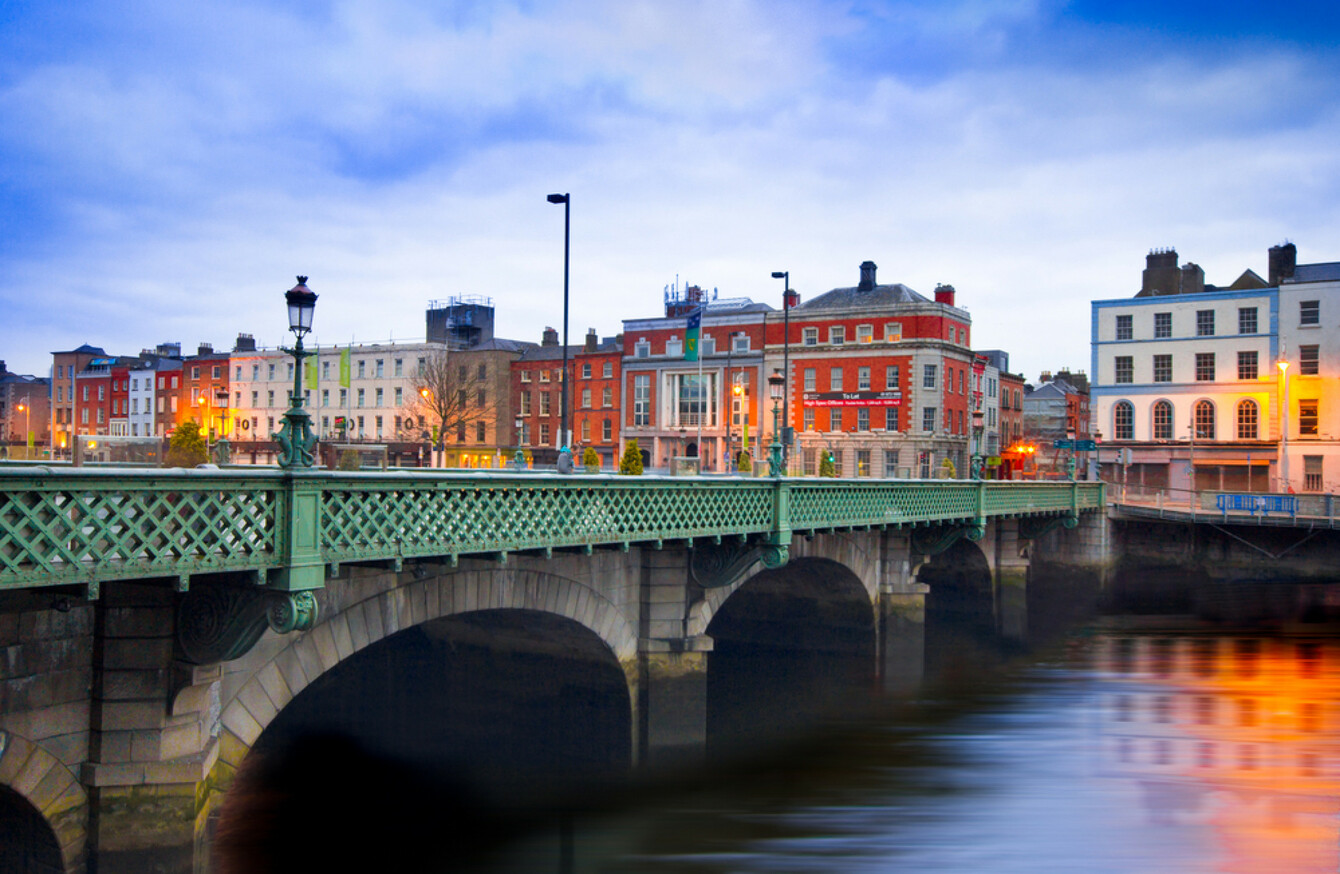 Dublin - where the rent is high.
Image: Shutterstock/littlenySTOCK
Dublin - where the rent is high.
Image: Shutterstock/littlenySTOCK
JUNIOR FINANCE MINISTER Michael D'Arcy says that Dublin renters should look to the northside for cheaper rents.
Speaking at the launch of MoneyConf yesterday, D'Arcy told reporters that there are homes available "at a fraction of headline figures".
Those headline figures showed yesterday that rents in every county in Ireland rose in the last quarter of 2017 according to a report, with the average Dublin rent at €1,822 which is €380 higher per month than at the Celtic Tiger peak.
"There is a rental issue, but there are also areas where renting isn't as expensive as it is on a couple of streets towards the river and the other side of the river.
"I know everybody always quotes the high areas, but there are rents available at a fraction of the cost quoted on the headline figures."
Asked if he felt the accommodation could compete with cities like San Francisco which are looking to attract tech professionals, D'Arcy said:
"Every city I've been to, there's a rental issue. The high-end is expensive, it's expensive in Dublin and San Francisco and Shanghai.
"It's a bigger issue for people who are on higher pay and that's a difficulty we are trying to deal with."
The Daft report shows that the cheapest average rent in Dublin is in the north county – areas including Swords, Rush, Lusk, Malahide, Donabate – at €1,520 a month. The north city's average rent is €1,709.
Current available accommodation in the north inner city includes a bunk bed in a studio apartment which is listed at €1,020 per month.