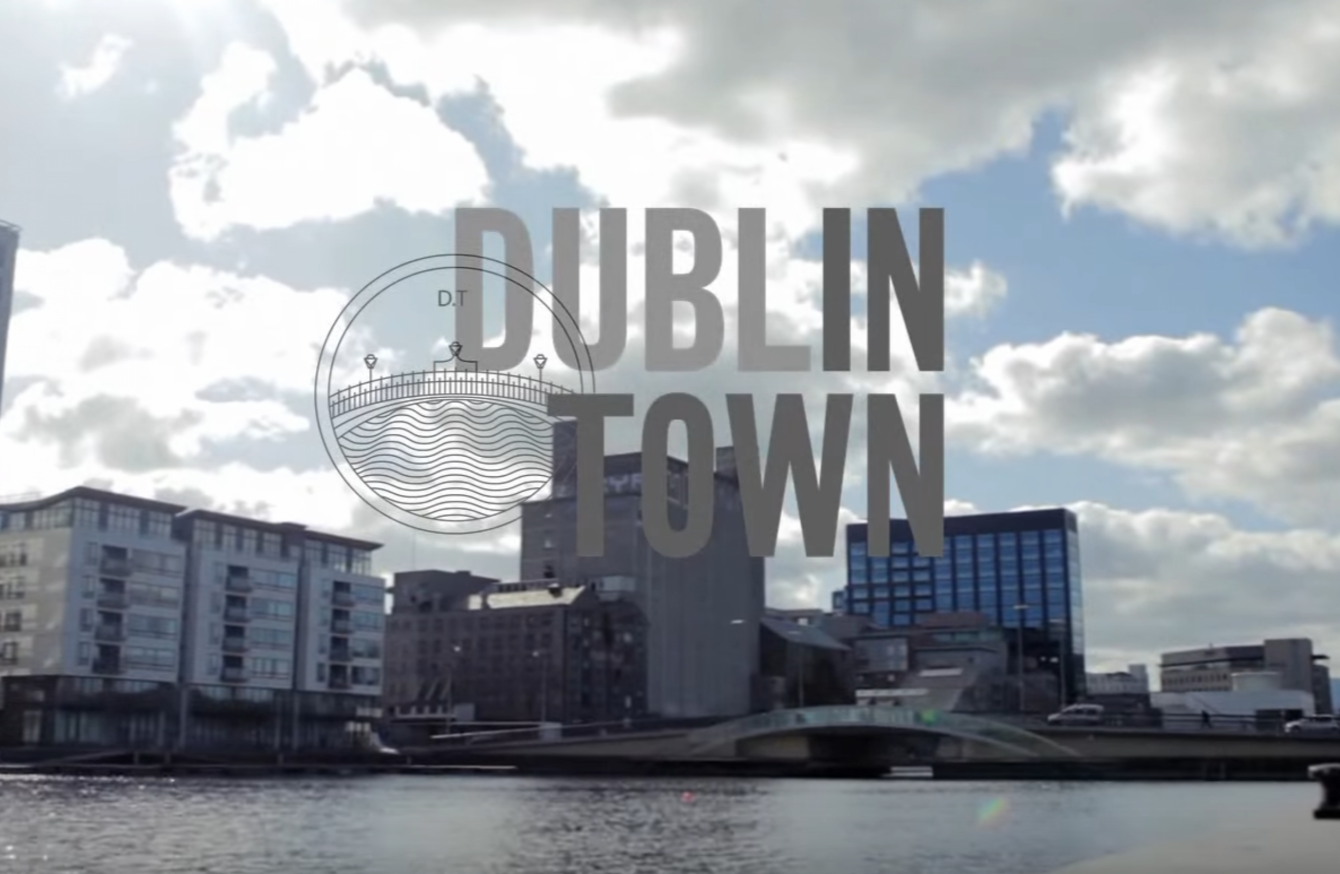 THE DISPUTE OVER the future of the Dublin Town business group has descended into legal threats, with a former board member among those targeted with warning letters.
Several businesses that form part of the Business Improvement District (BID), which is marketed as Dublin Town, have launched a campaign to vote for its abolition.
However the non-profit organisation maintains that it represents its members well and continues to have a strong mandate for its work of improving the appeal of the city centre in order to increase local trade.
Dublin councillor Mannix Flynn sat on the organisation's board for over two years before his term was up about two months ago.
Since then he has joined the campaign to scrap the organisation, and he claims that hundreds of city centre businesses are in support of the move.
However after lodging strongly worded submission to Dublin City Council about the impending plebiscite on Dublin Town's continuation, Flynn was sent a legal letter on behalf of BID claiming his document contained "a number of defamatory remarks" about the organisation and its staff.
Dublin Town's legal representatives also recently sent a letter to Adrian Cummins, the head of the Restaurants Association of Ireland, in which it claimed that several tweets he sent were calculated to damage the organisation.
Cummins has said that he is not in favour of Dublin Town continuing in its current form, and that he planned to continue representing his members despite the warning.
Dublin Town confirmed to Fora it had only sent legal letters to Flynn, Cummins and "a related third-party of (the) same".
Dublin Town vote
Dublin Town, originally called Dublin BID until it was rebranded, was set up 10 years ago to represent and promote businesses in the city centre through initiatives such as the Christmas lights.
On top of the normal rates paid to Dublin City Council, all businesses in the Dublin Town catchment area also pay a levy equivalent to 5% of their rates bill to the organisation to support its running.
Businesses in the area are automatically members of the scheme and liable for the extra levy.
The companies in the scheme vote every five years on whether to renew it or not. The last vote in 2012 saw almost 1,100 vote to continue the initiative, with just over 500 against.
Source: DublinTown.ie/YouTube
Dublin Town is due to hold another vote this year on whether it be continued. The ballot is expected to be held in either June or July with Dublin City Council to decide on the date.
However several businesses have grouped together in a campaign called 'Vote No to BID', which is aimed at scrapping Dublin Town.
Opposition
Flynn, who is heavily involved with the campaign, told the council in his submission that Dublin Town effectively meant "many hard-pressed businesses" were being forced to pay rates twice.
He also claimed that many are unhappy with Dublin Town's efforts to rebrand areas of the city, such as calling the area around South William Street 'the Creative Quarter'.
"Visitors do not come to Dublin to shop in tacky renamed districts like the ridiculously named 'Dame District' or the bizarrely titled 'Dublin 1'," he said in the document.
Speaking to Fora, Flynn said that the organisation has lost its way and added that the campaign to scrap it is growing.
"There would definitely be hundreds of businesses against it continuing, vast amounts of members want out," he said. "Lots of these are small businesses, cafés, shops, who realise that the BID doesn't represent them.
"They believe that they can do a better job themselves and do better work in their areas with the money that they would save."
#Open journalism No news is bad news Support The Journal

Your contributions will help us continue to deliver the stories that are important to you

Support us now
He said that Dublin Town's support for injection centres "turned off many", adding that "many of the members were appalled" as they already had to deal with "a huge amount of antisocial behaviour".
"People are not opposed to treatment, but this (will be) a drug centre, it was one of the issues that turned people off."
The government recently announced plans to open a pilot medically supervised injecting centre, which is expected to open in Dublin city centre in the autumn.
Dublin Town has previously said that it is not convinced that injection centres are the right solution for the city, but it had requested that they "be piloted in mobile units" if they were to be deployed.
In a statement to Fora, a spokesman for the group said that its views on a pilot scheme has been regularly communicated to members.
He added that the legal letter had been sent out because its "good name has been brought into question when comments were made about us on social media which gave grounds for concern".
"Our lawyers advised that these were potentially defamatory and that our copyrighted brand may have been infringed. We took their advice as we have every right to protect and defend our good name and reputation," the statement said.
Dublin Town's spokesman said the organisation represented its members well and regular surveys returned results that were "extremely positive and supportive".
"We always welcome the opportunity to engage with any members of the BID company and discuss any issues they have," he said.
Written by Paul O'Donoghue and posted on Fora.ie