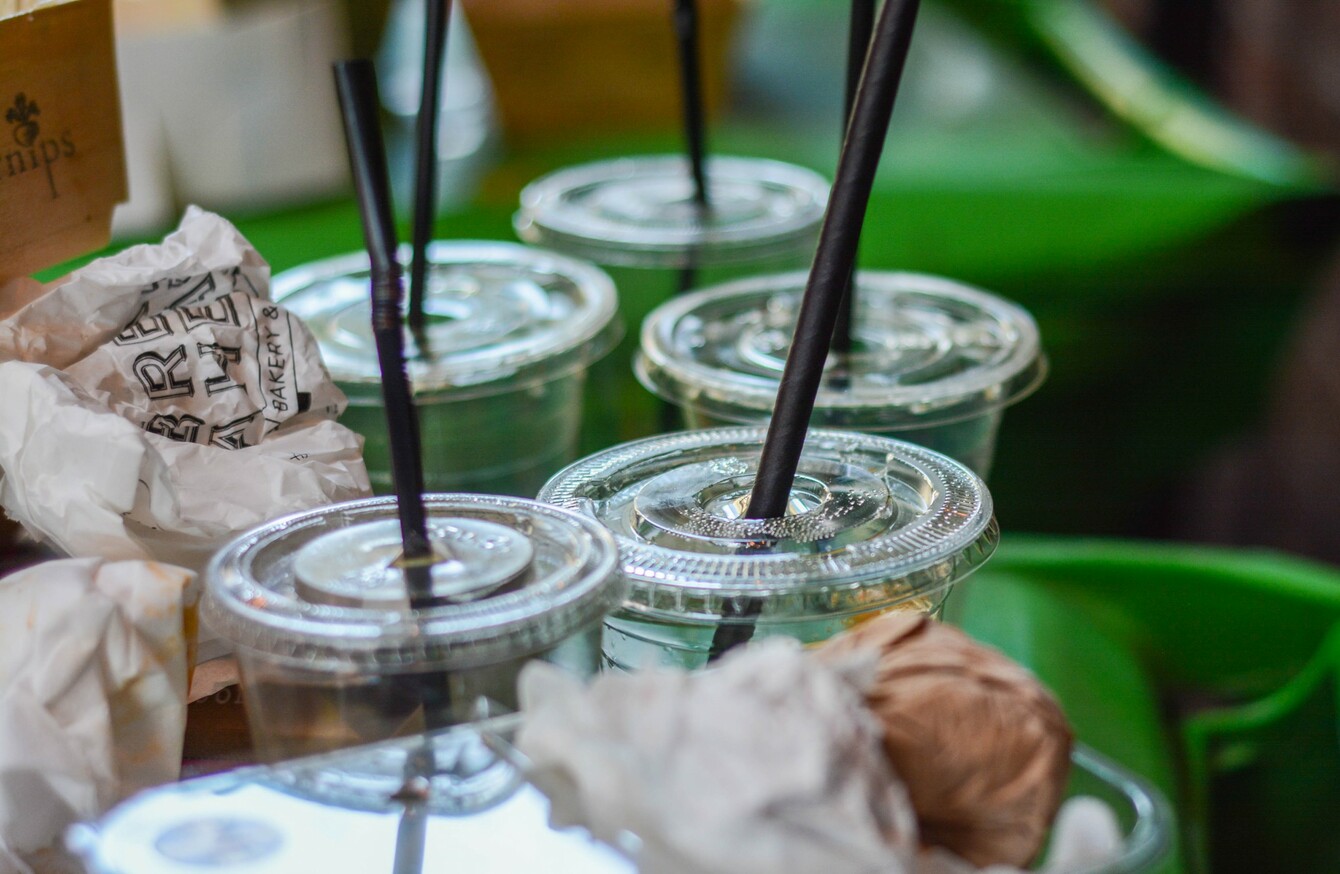 Image: Shutterstock/olesea vetrila
Image: Shutterstock/olesea vetrila
A BAN ON the sale and supply of single use plastic containers, utensils and bottles could be brought in by Dún Laoghaire-Rathdown County Council. 
A by-law on single-use plastics has been put forward by Fine Gael councillor and barrister Barry Ward. It was approved by the council on Monday. 
If brought in, the council would become the first local authority to ban the supply and sale of plastic containers, utensils, bottles and other plastic packaging.   
The by-law has been drafted and it is set to be available for a six-week public consultation within the next few weeks, after it is checked legally by the council. 
Ward told TheJournal.ie that the aim is to stop food takeaway businesses from using plastic containers and instead switch to cardboard, bamboo and other biodegradable materials. 
He said he has already discussed this issue informally with businesses in the area and they are on board with it. 
"We don't expect that we will be able to stop plastic bottles being sold in supermarkets," said Ward. 
"I do think it's feasible – if you go into McDonald's at the moment, for example, the only plastic packaging is on the lids of cups, to my knowledge."
Ward said if non-plastic disposable cup lids could not be sourced, this will be amended in the by-law. 
The draft of the by-law currently states that it will be an offence for "any person to sell or otherwise supply" a single-use plastic takeaway product. 
Anyone who doesn't abide by this law could receive a fine of up to €500. Ward said there will be an on-the-spot fine of €50 issued to most, the €500 fine would only apply to those brought to court, which would be seldom. 
"This is not about making things difficult for people trying to trade… the focus is about trying to change behaviour," Ward said. 
"The European legislation on single-use plastic is already coming whether we wait or not, we're just trying to get ahead of it a bit."
A law to ban single-use plastic items such as plates, cutlery and straws was passed by the European Parliament last year. 
These products will be banned in all EU countries by 2021.