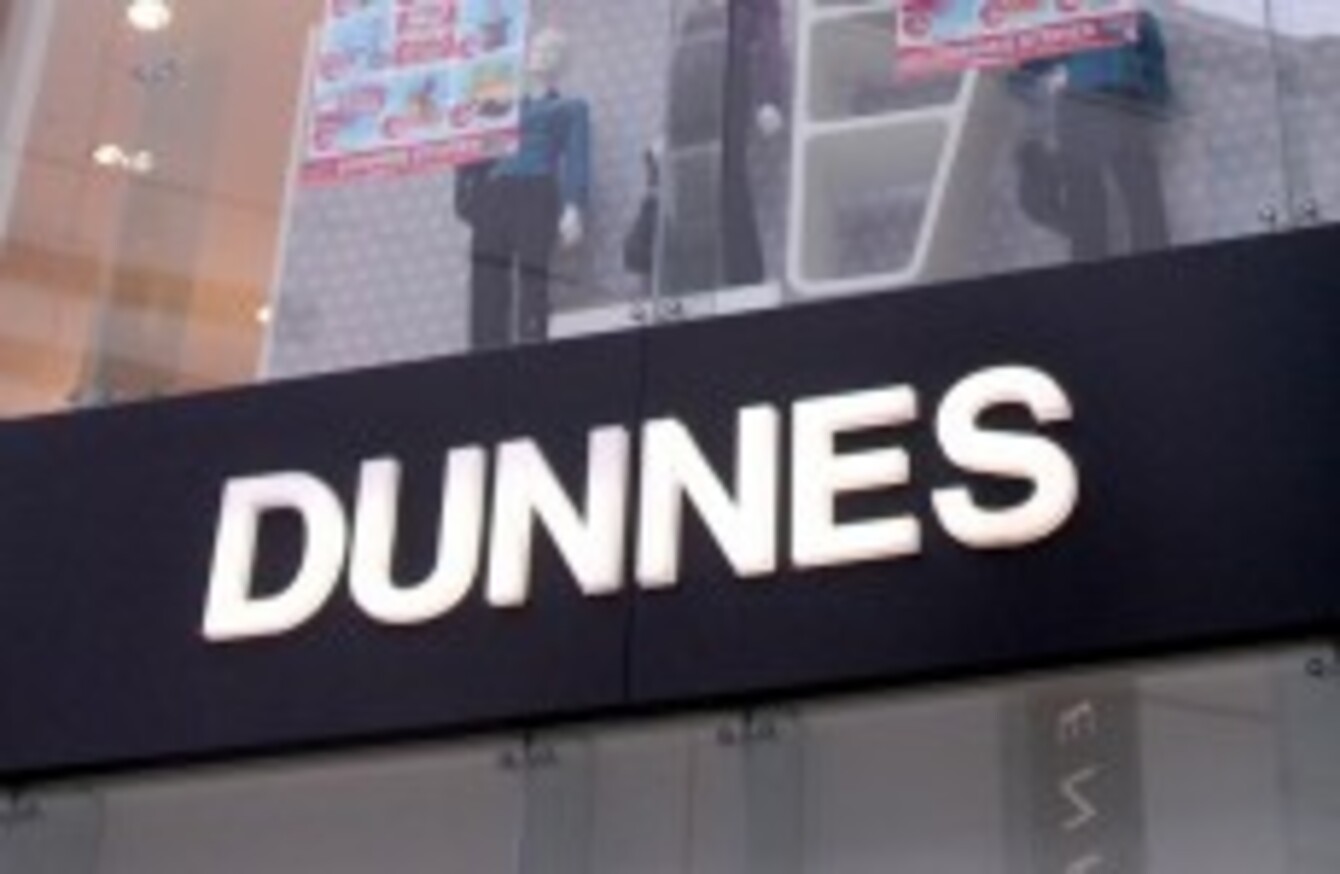 Updated at 5.40pm
SOME 100 STAFF at Dunnes in Gorey are still in the dark over their roles with the retailer, after being told last night the store was closing "until further notice".
Now a letter has emerged that appears to indicate the closure may be linked to a dispute over a side door at Gorey Shopping Centre.
A number of staff are working "behind closed doors" today after being told to come in as rostered – but union representatives say the entire workforce have been left in limbo by senior management at Dunnes Stores.
Dunnes Stores has a policy, dating back decades, of not responding to press queries – and hasn't replied to questions from TheJournal.ie. 
Closure over dispute
Mandate revealed this afternoon that the closure may be linked to a dispute over a side entrance to its store at Gorey Shopping Centre.
The property management agent sent a letter – seen by TheJournal.ie – on behalf of the receiver of the centre. It said:
As you are aware, Dunnes Stores opened a door leading directly to the surface car park last November. The net effect of opening this door was that customers could bypass the smaller traders on the mall and it was a clear breach of their lease obligations. Dunnes Stores were asked to close the door on numerous occasions but refused to engage on the issue. To protect the business of the small traders on the mall the Receiver sought an injunction to force Dunnes Stores to close the door to the surface car park and that injunction was granted yesterday pending a formal arbitration hearing.
Following the Court's decision, Dunnes Stores have taken the decision to close the store with immediate effect.
Mandate reiterated its call for the company to engage with the workers' representatives and the property management agent, saying the situation was causing "anxiety, uncertainty and stress" to the affected workers.
A union meeting with Mandate members of Dunnes Stores staff in Gorey will take place this evening.
Lack of communication
Speaking on this morning's Today with Sean O'Rourke, Betty Dillon, a local Mandate organiser said she had attempted to speak to the local manager – to no avail. A call to Dunnes CEO Margaret Heffernan "didn't even get as far as her secretary".
Speaking earlier, Mandate's John Douglas said if it were the case that the dispute was between Dunnes and the shopping centre, "there's no reason to treat staff like pawns in a game".
Workers were told the news towards the end of their shift yesterday, he said, and went home "very upset, not knowing what's going on".
All staff at the store appear to be in the dark, he added.
Management were walking around last night at seven o'clock not knowing themselves what was going on.
Also speaking to Sean O'Rourke, Dick White of Gorey Chamber of Commerce said the situation was unprecedented, and that the store had been an important part of the Wexford town's business.
"There has been access issues in the past," he said – adding that Gorey Shopping Centre, where the shop is located, was also up for sale recently.
An article in February's Wexford People noted that the shopping centre was was being brought to the market as part of a portfolio of centres, including locations in Galway and Tipperary, with an asking price of €115 million.
Clearing the fridges
It's understood staff asked to come in today have been asked to clear out fridges and perform other similar duties.
While the indications are that the closure is temporary, as Mandate's Dillon noted, there are "no hard facts".
Local Fine Gael councillor Anthony Donohoe said that staff were left in shock at the move. He described it as a "devastating blow", adding that any job losses in a rural town like Gorey could have a big impact.