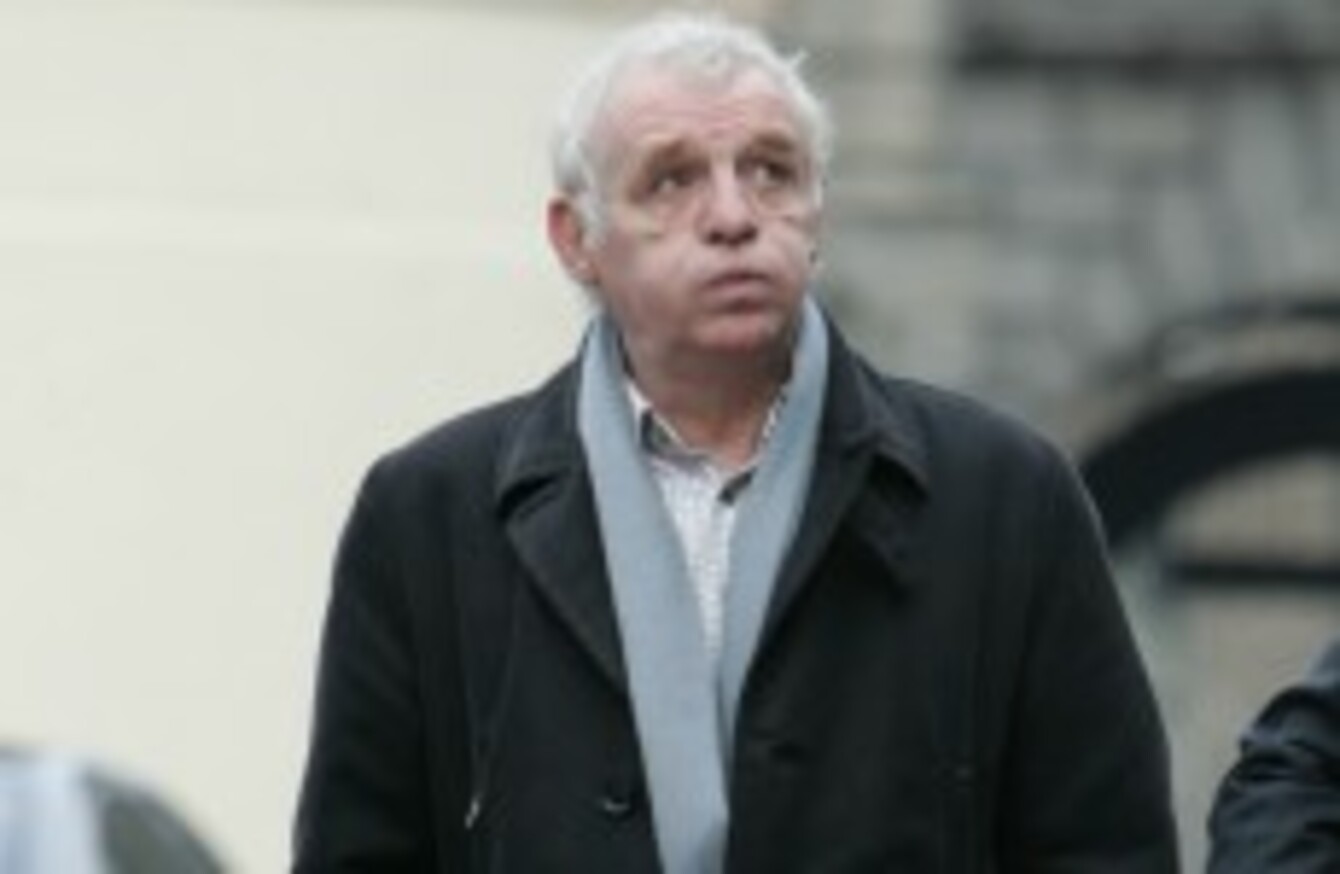 Eamon Dunphy has provoked a Twitter storm with his departure from Newstalk
Image: Leon Farrell Photocall Ireland
Eamon Dunphy has provoked a Twitter storm with his departure from Newstalk
Image: Leon Farrell Photocall Ireland
HAVE YOU BEEN paying attention to the ongoing Twitter war over Sam Smyth and Eamon Dunphy leaving their Sunday morning radio shows?
There have been insults, veiled threats, and hints about a potential nefarious puppetmaster behind it all by some of the key players. Here, theJournal.ie traces the messy (and entertaining) war of words that has broken out involving Eamon Dunphy, George Hook, Sam Smyth, Denis O'Brien and Elaine Byrne. Here's how it's all gone down:
The news that 'Sam Smyth on Sunday' was being cancelled broke on 16 October, just hours before Smyth went on air.  The story  made several of the papers that day – but Smyth refused to discuss it on his show:
Several tweeters suggested that Smyth's departure may have had something to do with his tribunal reporting:
Eamon Dunphy didn't share Smyth's qualms about discussing the departure. On his show on October 16th, which was broadcast at the same time as Smyth's, he dissected the reasons why Smyth had been fired:
George Hook was criticised for not discussing Smyth's sacking on his Newstalk show.
Hook said that the sacking wasn't news:
Elaine Byrne disagreed:
Less than two weeks after Smyth's sacking, Eamon Dunphy announced he was quitting his job at Newstalk, saying the dropping of Smyth's show was 'deeply worrying'.
Dunphy used his final show to blast Newstalk owner Denis O'Brien and the atmosphere that had been created at Newstalk:
Newstalk wasn't happy with Dunphy's swansong:
Newstalk presenter Fionn Davenport was also unimpressed by Dunphy:
Elaine Byrne looked at the bigger picture:
George Hook told his Twitter followers yesterday exactly what he'd like to do to Dunphy:
And finally Elaine Byrne on this morning's speculation, as reported by the Star:
Where will this end? Our fingers are crossed that Eamon Dunphy will join Twitter and let us his thoughts on the whole thing…
Read more: