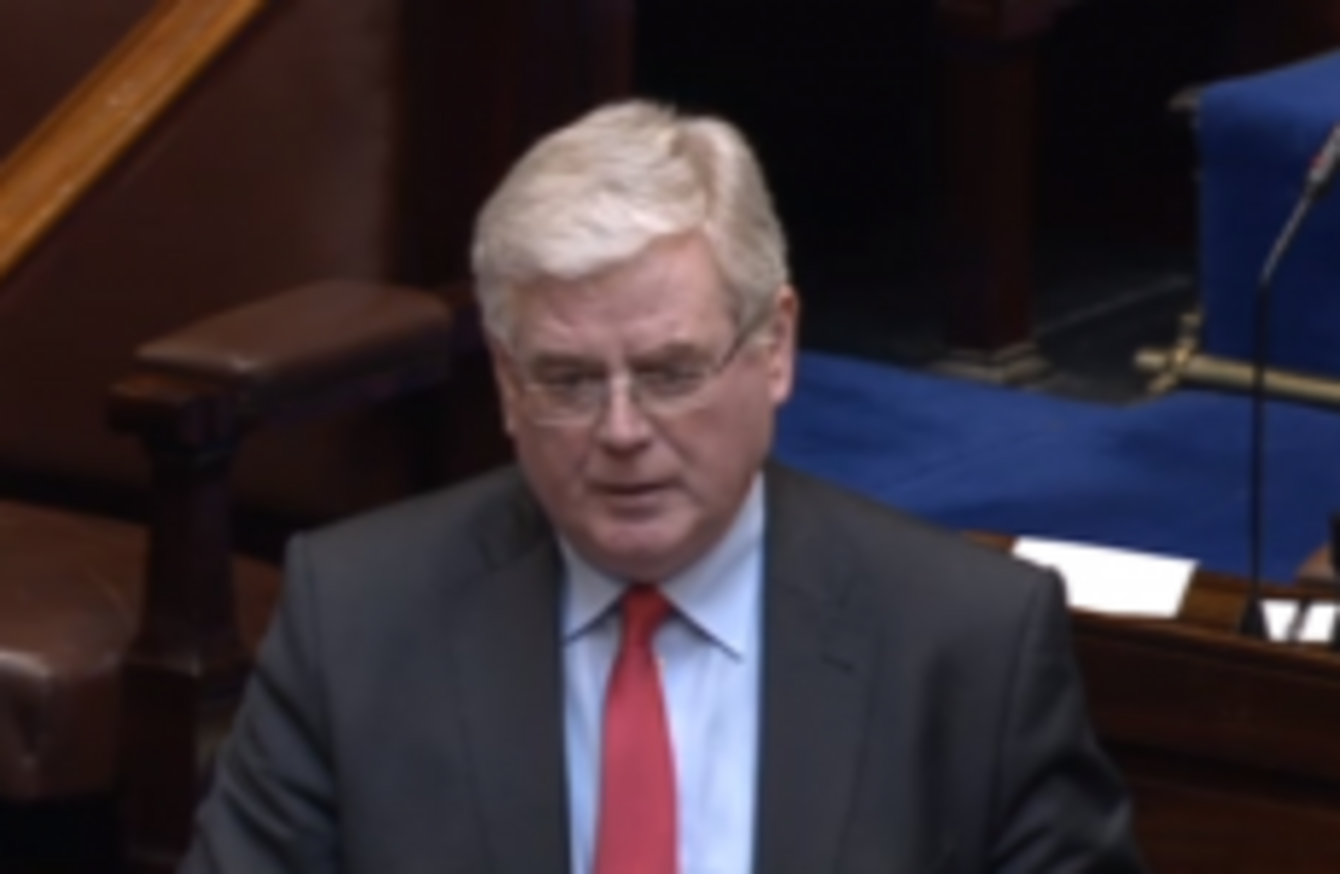 Tánaiste Eamon Gilmore at Leaders' Questions in the Dáil today
Image: Screengrab/Oireachtas TV
Tánaiste Eamon Gilmore at Leaders' Questions in the Dáil today
Image: Screengrab/Oireachtas TV
TÁNAISTE EAMON GILMORE wishes that differences between the coalition parties over water charges could have been addressed months ago.
Speaking in the Dáil this afternoon, Gilmore said that there are "still a number of issues that need to be addressed" after it emerged that there is a split between Fine Gael and Labour over the introduction of water charges and how much households will be billed.
"There are still a number of issues that need to be addressed. Frankly, I wish that they had been addressed some months ago, but they do need to be addressed," Gilmore told the Fianna Fáil TD Willie O'Dea.
Gilmore said that he would like to see if the pace of metering could be increased so that more houses can be metered by the time charges come in given that it is currently expected that three out of every four houses will not be metered by later this year.
"We need to have a fair way of dealing with that situation," he said.
He said it was "not acceptable" to have charges based on a "crude decision" on the type of house concerned. Gilmore said there are also issues around ability to pay, the size of a family, its needs and that family's water usage.
"My own view is that we should see what we can do to accelerate metering and as households are metered that we should have a rebate system that if usage is lower that the bill can be adjusted," he explained.
He pointed out that the estimated annual charge of €240 was a CSO figure and noted it is less than the €400 that Fianna Fáil had proposed, but added: "In many ways there is no such thing as an average household."
Sinn Féin's Caomhghín Ó Caoláin raised Labour's infamous 'Every Little Hurts' poster but Gilmore said the opposition party don't "give a curse" about how the issue will affect the people but only how it plays politically.
Ó Caoláin responded that Labour is "under pressure – under water pressure" and is facing an electorate on 23 May that has been "abandoned".
Gilmore responded: "I think there's one thing I can't be accused of and that is making decisions that court popularity."