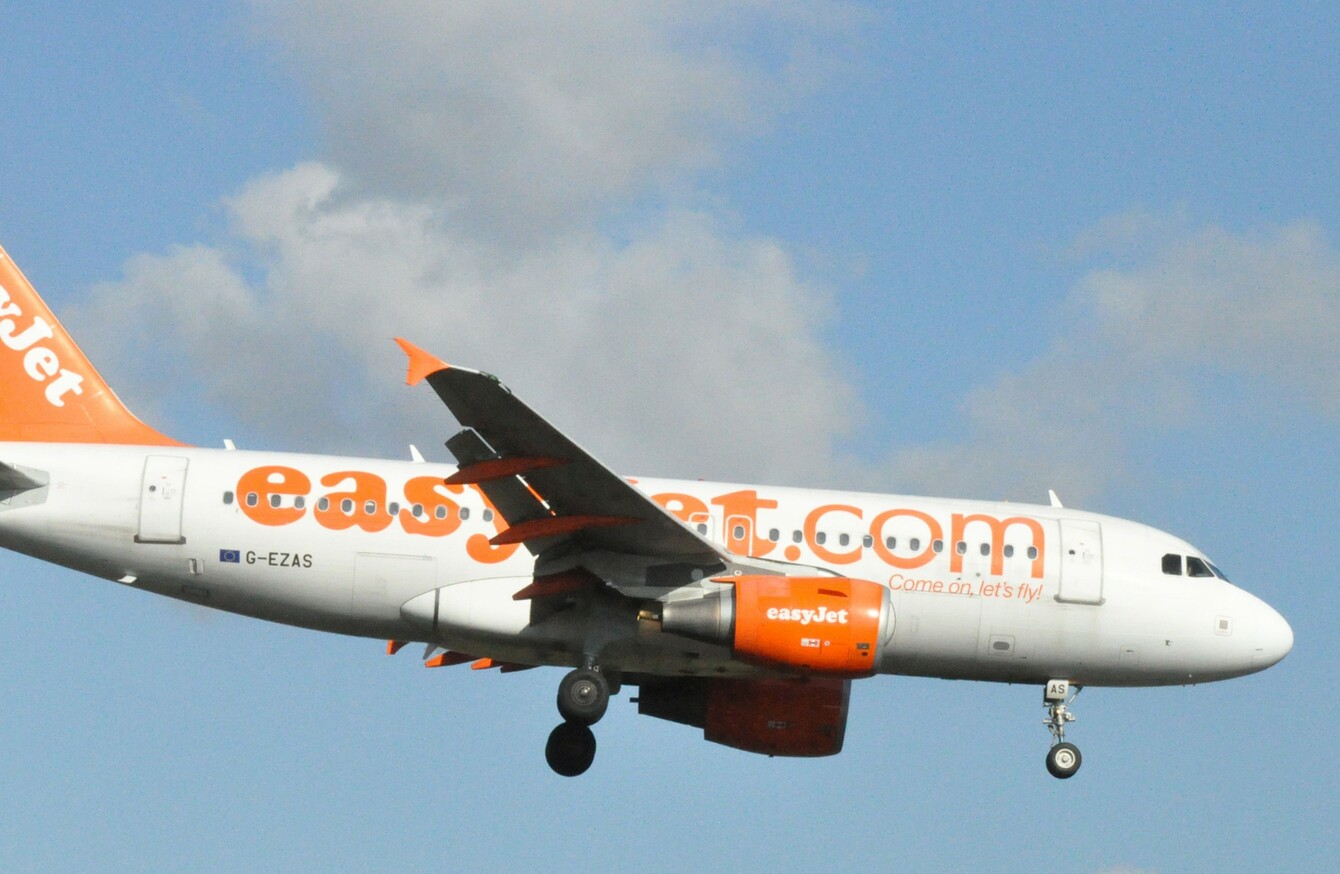 Image: Richard MacGregor/PA Wire
Image: Richard MacGregor/PA Wire
A MAN IN the UK has been removed from a plane after a fellow passenger read a 'prayer' message on his phone.
This led to him being reported as a potential security threat and having to hand over his phone and give his password to prove his innocence.
He had been attempting to organise a prayer via conference call with his friends on WhatsApp.
This happened on board an Easyjet flight that had been due to depart from London Luton to Amsterdam last Thursday.
In a statement supplied to TheJournal.ie, Easyjet confirmed that following concerns raised by a fellow passenger the captain of the flight requested help from the authorities.
Flight EZY2151 was then disembarked so that the passenger could be questioned.
"The safety and security of our passengers and crew is our highest priority which means that if a security concern is raised we will always investigate it as a precautionary measure," it said.
After questioning by the authorities, the passenger was cleared to complete his journey so easyJet arranged a later easyJet flight for him. We would like to apologise for any inconvenience caused to the passenger.
The passenger in question was Laolu Opebiyi, a 40-year-old from London.
Speaking to The Guardian Opebiyi said that the man sitting next to him had assumed he was Muslim and concluded that he may have been a terrorist. 

"That guy doesn't know me and within two minutes he's judging me," he said.
Even if I was a Muslim, it was pretty unfair the way I was treated. I don't think anyone, irrespective of their religion should be treated in such a way. 
The report was made by the passenger sitting next to Opebiyi after he read the name of the group he was in over his shoulder.
The conference call prayer group Opebiyi was interacting with is entitled 'ISI men', an acronym for "iron sharpens iron", a quotation from the bible.