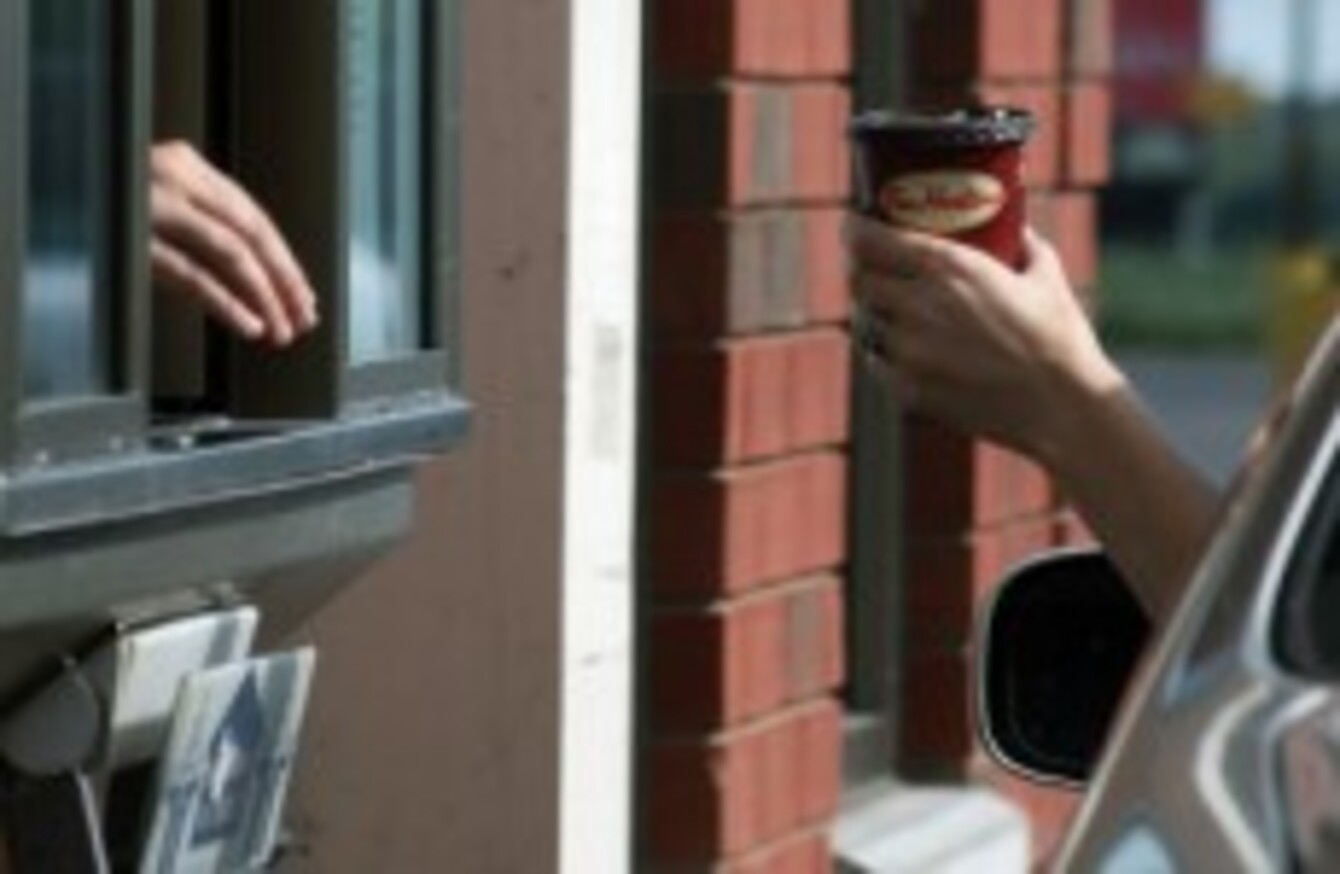 Image: Steve White via AP/Press Association Images
Image: Steve White via AP/Press Association Images
ALMOST THREE OUT of every four drivers in Ireland admit to eating behind the wheel of their car at least occasionally, according to new research.
The survey, conducted by AA Motor Insurance, found that 3.4 per cent of people eat or drink non-alcoholic beverages while driving every single day.
John Farrell, Director of AA Motor Insurance, said many people were not aware just how distracting this could be.
Many motorists don't register that eating while driving is a dangerous habit to fall into. However combining eating with driving can significantly reduce your awareness levels, which in turn impacts your driver reaction times.
The county by county breakdown showed that Kilkenny drivers were the worst offenders, with 6.3 per cent engaging in the activity daily. Dublin drivers were the least likely to eat while on the move.
Farrell said he didn't expect people to do away with their morning coffee on the drive to work, but urged drivers to be careful and act sensibly, in particular with hot beverages.
You certainly shouldn't be fumbling with the cup while you are on the move. A simple incident like the lid coming off and coffee spilling could become disastrous.
Other distracting behaviour admitted to by some of the 22,000 people surveyed included reading while driving (14.6 per cent), brushing hair (7.5 per cent) and changing clothes (3.4 per cent).
Nearly a quarter of the women that took part admitted to applying makeup while driving while 4 per cent of men said they sometimes used an electric shaver on the go.
A separate AA poll from last November also found that satellite navigation systems are a major source of driver distraction. Nearly half of SatNav owners admitted they swore at their device with 38.6 per cent saying they had argued with passengers because of their SatNav.