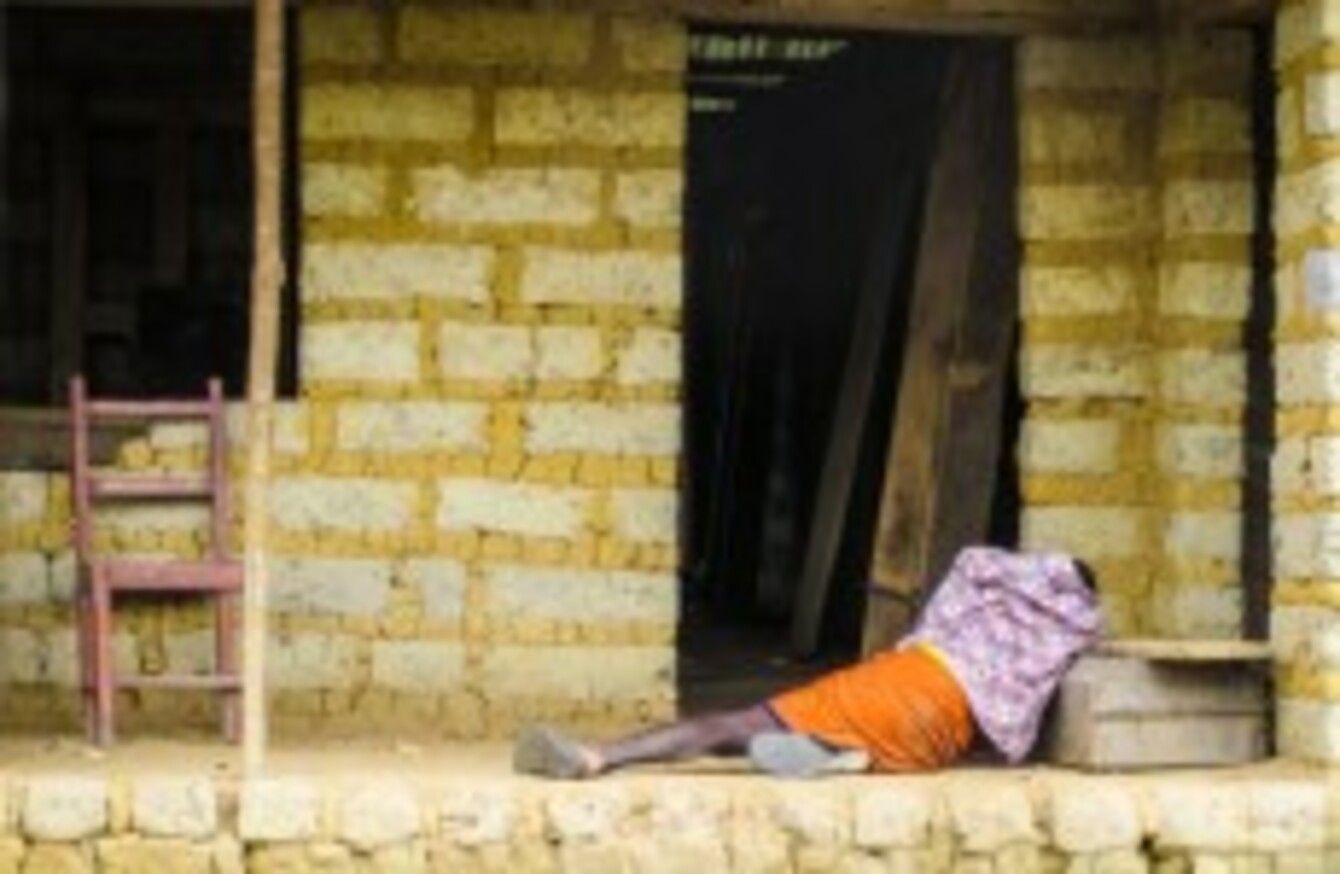 A man with the Ebola virus lying outside his house in Freetown, Sierra Leone
Image: Associated Press/Michael Duff
A man with the Ebola virus lying outside his house in Freetown, Sierra Leone
Image: Associated Press/Michael Duff
MISCONCEPTION ABOUT THE treatment for Ebola has led to a large number of preventable deaths, according to new comment published today.
Leading expert in the virus, Dr Ian Roberts from the London School of Hygiene and Tropical Medicine in the UK and Dr Anders Perner from the University of Copenhagan, have disputed the view that there were no treatments for the condition.
The new paper outlines that "it is often stated that there are no proven therapies for Ebola virus disease but that potential treatments, including blood products, immune therapies, and antiviral drugs, are being evaluated".
"This view is inaccurate," it contends.
Treatments 
It is argued that the lack of fluids and electrolytes being delivered intravenously could be to blame for a large number of deaths – stemming from the dehydration common with nausea, vomiting and diarrhoea.
The comment article goes on to attack the presumption that practical protocol relating to fluid and electrolyte management would ineffective in the affected regions.
"Before assuming that west Africans will reject the benefits of high quality clinical research we should first seek their opinions," it says.
Conclusions 
It goes on to conclude that a greater focus needs to be placed on the care required by patients with the condition.
This is described as being "not only a humanitarian imperative, but could also help to bring the epidemic under control."
It encourages treatment centres to act as more than quarantine units, pointing out that sufferers are unlikely to attend if the treatment is worse than what they would receive from their own families.
The full article is published in The Lancet and can be read here.