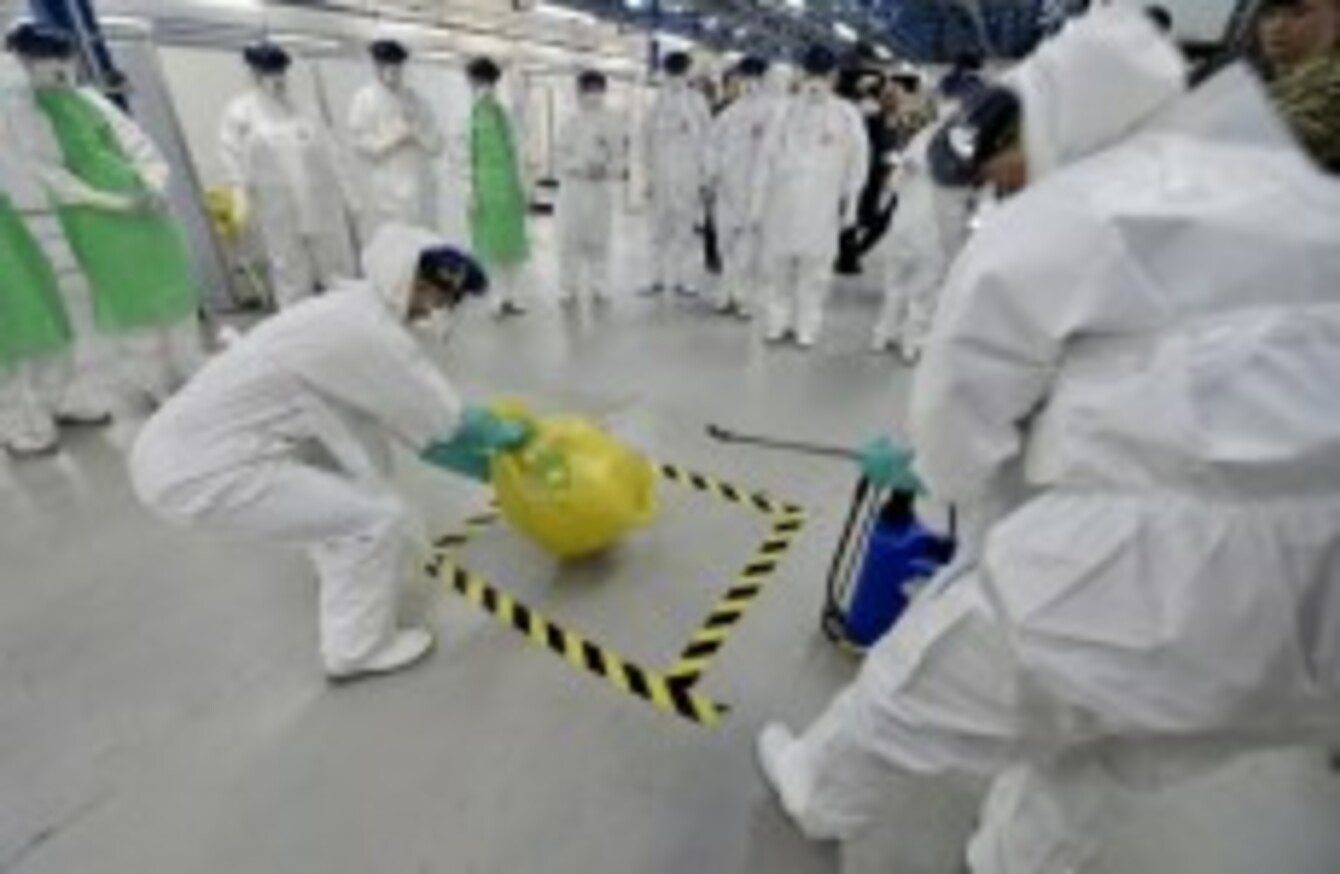 NHS staff in the UK run a training drill for combating Ebola earlier this month
Image: Owen Humphreys/PA Wire/Press Association Images
NHS staff in the UK run a training drill for combating Ebola earlier this month
Image: Owen Humphreys/PA Wire/Press Association Images
MORE THAN 100 delegates attended a HSE Ebola preparatory exercise in Tallaght Hospital today.
The event was carried out across agencies and included personnel from a number of different health bodies, including the ambulance service, public health, hospital services and infection control.
Individuals from An Garda Siochana, Dublin Port, Dublin Airport Authority, local councils, Customs and Excise and various Government departments were also in attendance.
Over the last number of weeks public fear in Europe around Ebola has been in decline – with a number of countries being declared Ebola-free.
Speaking after today's exercise, HSE director of public health Dr Margret Fitzgerald said:
I would like to thank Tallaght Hospital for hosting this event. It is very welcome to see that delegates from so many agencies attended today's conference and it covered many important aspects of preparing for any case of Ebola.
Today's exercise aimed at coordinating the work that has been undertaken over the past number of months in preparation for an outbreak of the virus.
Also speaking about today's exercise, HSE Director for Health and Wellbeing, Dr Stephanie O'Keeffee, said, "a huge amount of work has been done in developing guidelines and other supports for health professionals."
Current situation 
Earlier today the President of Liberia, Ellen Sirleaf expressed her wishes that the country would be Ebola free by the end of the year. Liberia has had more than 3,000 suspected and confirmed cases of Ebola since the outbreak began earlier this year.
The overall death toll for Ebola now sits at 5,495 from 15,351 cases internationally – according to the World Health Organisation (WHO).