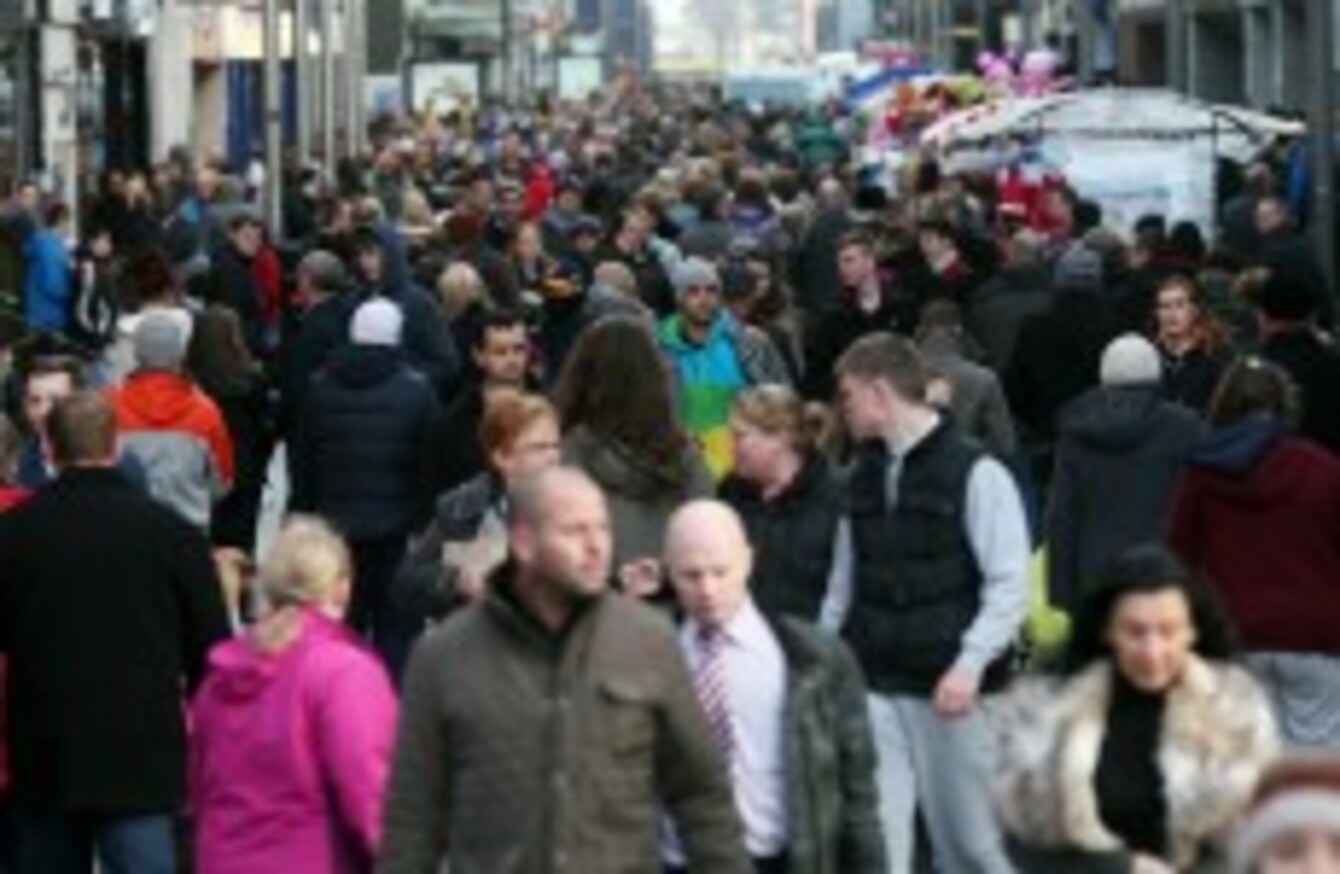 Image: Laura Hutton/Photocall Ireland
Image: Laura Hutton/Photocall Ireland
IRISH PEOPLE ARE still unsure about the impact of the headline economic recovery on their personal finances, new research today from KBC Bank Ireland shows.
The consumer sentiment index shows only a minor improvement from May, when the economic feelgood factor nosedived as people were bombarded with negative messages about the economy around the local and European elections.
The latest figures are in marked contrast to data released on investor confidence this morning by RaboBank, which showed that investor sentiment has hit a four year high.
KBC Bank Ireland chief economist Austin Hughes said that the diverging attitudes of investors and consumers was a strong indication that the recovery has yet to concretely impact many people's lives.
"Certainly consumers are hearing a lot about the recovery and good economic news but they aren't seeing any improvement themselves."
The KBC numbers show that 18% of people think that their finances will improve in the next year, up from 17% in May.
This is dwarfed by the number of people who think that they will be worse off in 12 months time, which stands at 41%, which is nonetheless a decline from 46% last month.
Hughes said: "In broad terms, the fact is that most people are of a view that things aren't getting better any time soon."
Many people are starting to think that the train to a better place may be delayed, and might not be heading their way at all.
KBC Bank said that the minor improvement in sentiment was encouraging, but also was evidence that last month's sharp decline was not a statistical blip.
"Instead, it seems to reflect some re-assessment of the current health of the Irish economy and their household finances."
Hughes said that it may take another few months to determine how permanent this re-appraisal of the country's economic fortunes.
He argued that for many, however, the recovery is still one that is "heard in the distance" for consumers.