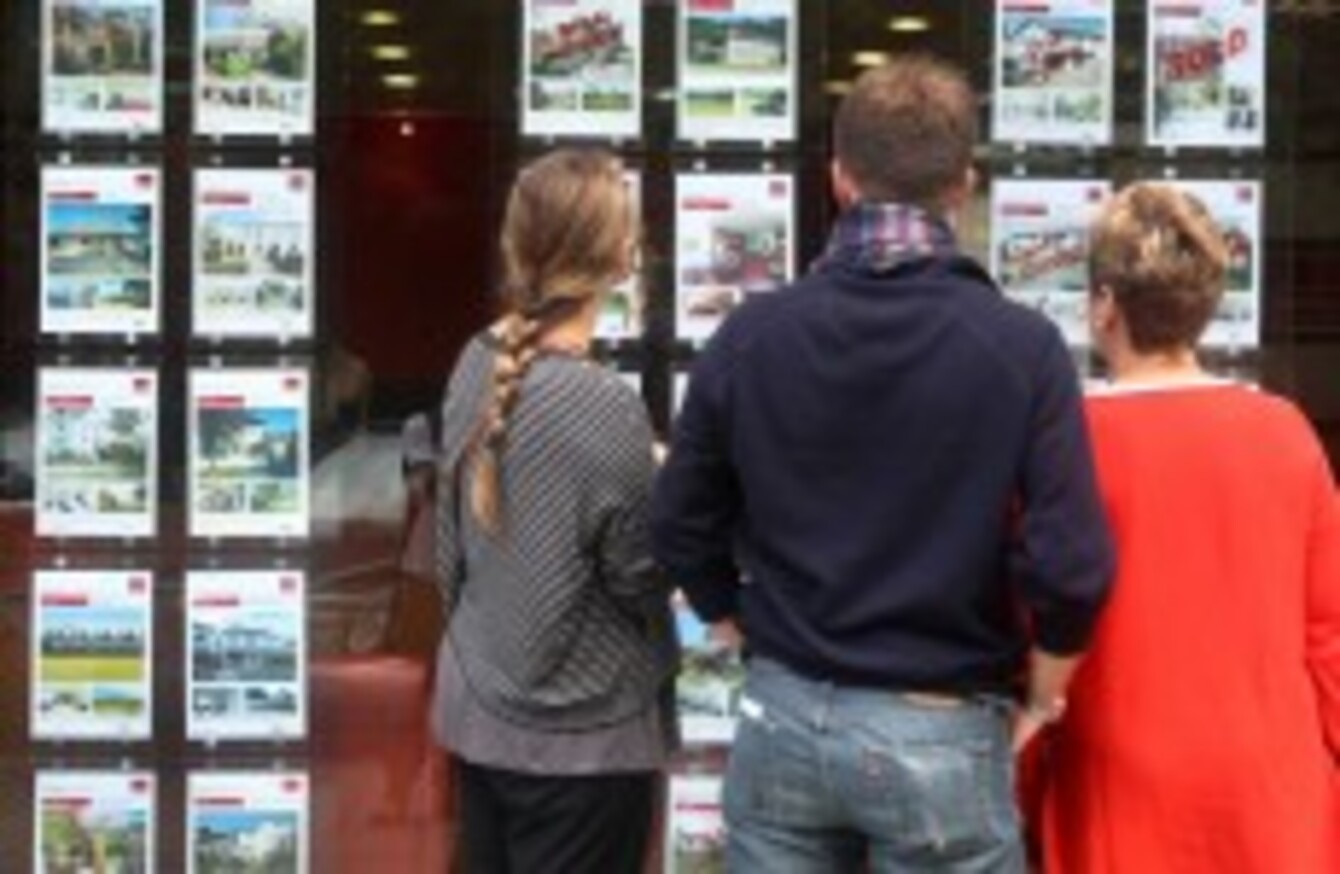 Image: Sam Boal/Photocall Ireland
Image: Sam Boal/Photocall Ireland
Updated at 11.30am
THE CENTRAL BANK'S mortgage rules are likely to further stifle new housing supply and drive up rents in an already squeezed market.
The Economic and Social Research Institute (ESRI) has predicted just 16,000 new housing units will be built this year, well short of what is needed to meet demand.
In its latest quarterly economic commentary, the ESRI said new lending rules - which would limit the amount most people could borrow relative to their deposits – would reduce house price rises, but that could "come at the expense of fewer houses being supplied".
The think-tank's associate research professor, Kieran McQuinn, told RTÉ's Morning Ireland it was important Ireland had a system to control mortgage lending "given some of the lessons we have to learn as a result of the crisis".
The timing of is the key issue … (the measures) will probably result in house prices being less, fewer houses being supplied and lower levels of credit being extended than would otherwise be the case," he said.
McQuinn said there had already been a "sharp rise" in rents back to pre-crisis highs in some regions and the lack of housing supply in the market could further push up the cost-of-living.
He said the Central Bank's policies needed to be more flexible and take into account "where the market was at".
In good news…
However the ESRI predicted Ireland's booming economic growth would continue into 2015 and the following year.
It forecast both Gross Domestic Product (GDP) and Gross National Product (GNP), considered by many to be the better measure of real strength in the economy, to increase over 4% this year.
Big falls in unemployment were also expected, with the headline rate envisaged to drop to 8.4% in 2016. That would be 1.5% down on where that figure was at the end of February.
The ESRI's David Duffy said: "The strong expected performance in 2015 comes after the Irish economy grew by over 5% in 2014, with a significant portion of that growth due to increases in labour productivity."
Additional reporting Peter Bodkin