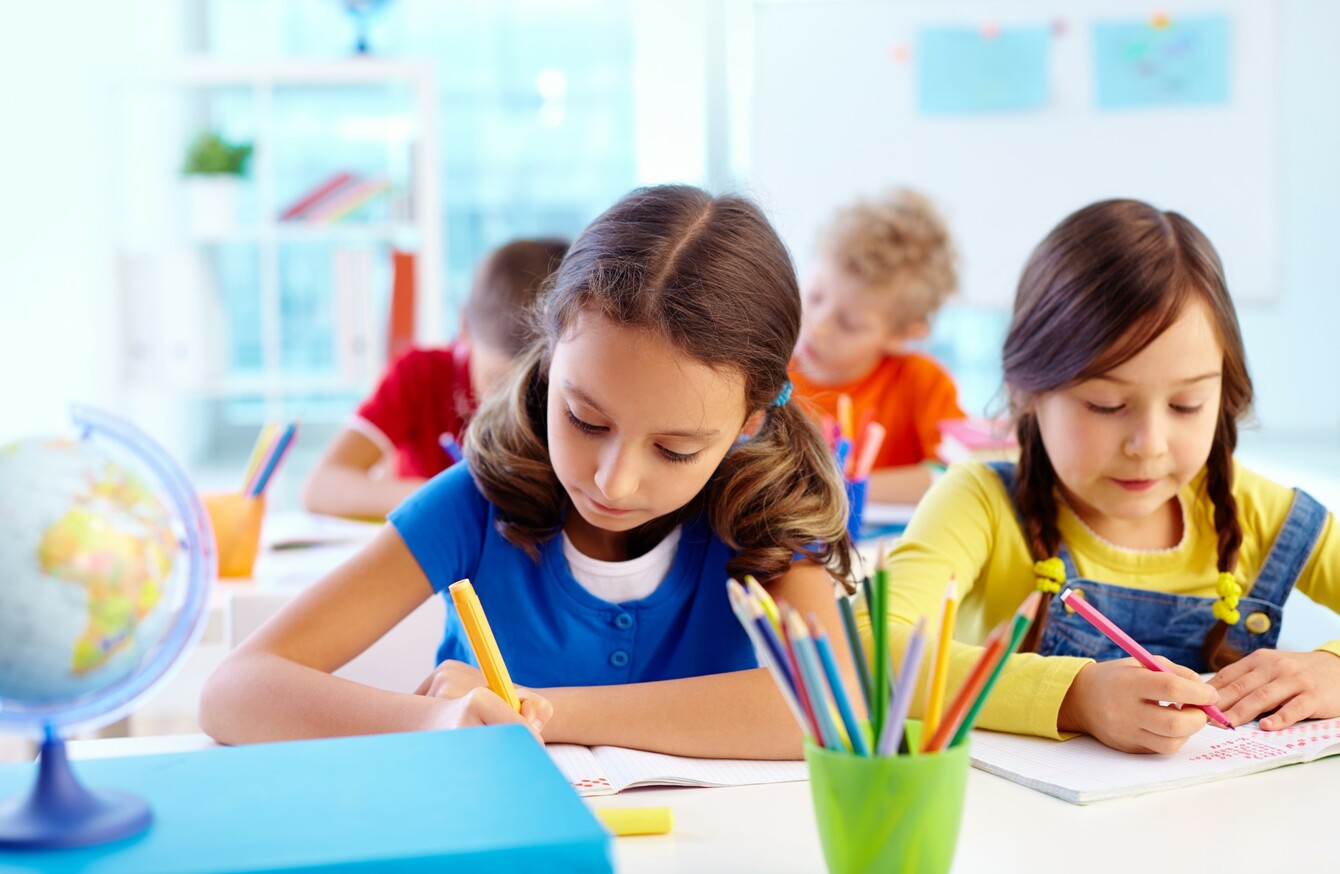 Image: Shutterstock/Pressmaster
Image: Shutterstock/Pressmaster
EDUCATE TOGETHER IS applying for patronage of four new national schools that are due to open in 2017 and 2018.
The schools are in Cork and Dublin where Educate Together says it has been calling on the government to increase the supply of its schools for many years.
The schools are in the following areas:
Ballincollig, Co Cork (opening September 2017)
Dun Laoghaire, Co Dublin (opening September 2017)
Scribblestown / Finglas West, Dublin (opening September 2017)
Dublin South City Centre – Dublin 2, 4 and 6 (opening September 2018)
School patrons, including Educate Together, are being asked to provide evidence of parental demand when making an application for each new school.
The closing date for submitting applications, including evidence of parental preference, is Wednesday 4 January 2017.
Communications manager with Educate Together Luke O'Shaughnessy told TheJournal.ie, "It's quite soon, especially with the holidays coming up, but we've had groups on the ground in these areas for a quite a while now."
"Each area is different but we have very active start up groups in Cork and Dublin in general."
O'Shaughnessy said applying for patronage is a dual process, "We fill in an application form and that's backed up by a list of expressions of interest from parents.
"The Department then looks at what schools are currently in the area and checks if there's a need for another type of school. They also take language into consideration, so if parents want an English or Irish language school."
New Schools Programme Manager for Educate Together Adelaide Nic Chárthaigh said:
Simply put, both Cork and Dublin need more Educate Together national schools. The existing schools in both cities are reporting that hundreds of children's names are being signed up to already over-subscribed waiting lists.
"This is great news for parents in these areas of Cork and Dublin who have been seeking equality-based Educate Together schools for their children."