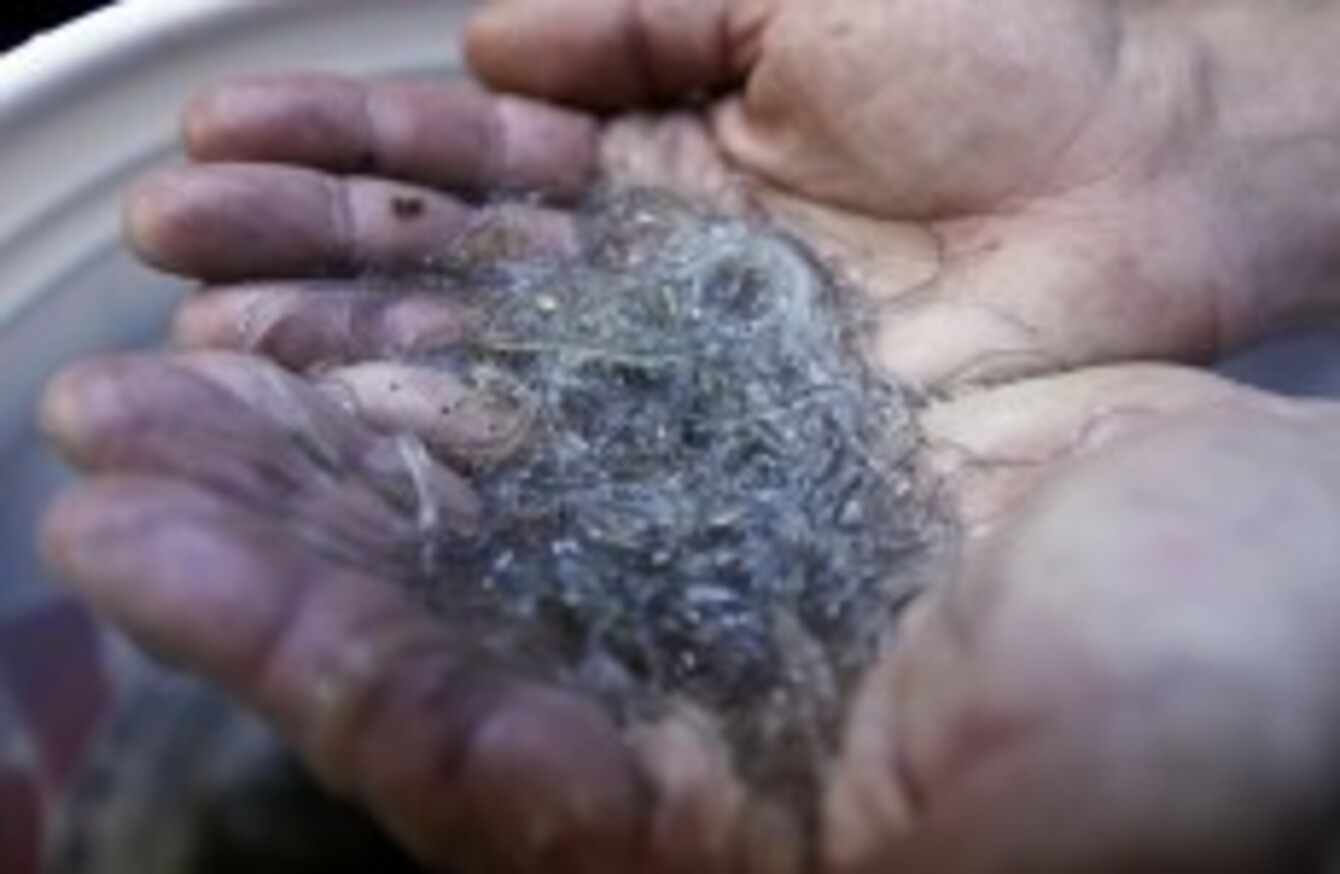 Image: AP/Press Association Images
Image: AP/Press Association Images
Updated 2:55pm
THOUSANDS OF ENDANGERED eels were killed by ESB traps on the River Erne at Ballyshannon, Co Donegal.
The traps at Cathaleen's Fall are suppose to help assist the eels' migration around the power station at Ballyshannon.
However nobody was checking the traps at the Easter bank holiday weekend and there was a huge run up of eels.
They had nowhere to go once the holding traps became full and they died when they ran out of oxygen.
ESB have confirmed that 336,000 eels' died in the traps.
In a statement released this afternoon, ESB said that:
 It would appear that an exceptional number of elvers entered one trap overnight at the very start of the season, exceeding the trap tank storage capacity with consequent mortalities in the order of 112kgs.
ESB say that are carrying out a full investigation into the incident and that a final report will be published in the coming days.
The European Eel Consultancy expressed its dissatisfaction with ESB, stating that it should not be managing the eels migration programme:
This event is further apparent evidence that running a national elver monitoring programme / juvenile eel assisted migration programme is beyond the capabilities of the ESB.
However ESB have stated that, "ESB has successfully operated an elver trapping programme at the station for over five decades and remain committed to this important conservation programme".
Endangered
The European eel is an endangered species.
Fishing on the Erne was banned four years ago following an EU directive as there was a 90 per cent drop in stocks since the 1970s.
Sinn Féin MLA Phil Flanagan said "The kill accounts for a quarter of the elver population going into the Erne system being wiped out in a single weekend due to negligence".
He said that the responsibility for managing eel and fish stocks on Lough Erne needs to be transferred from ESB to a management body such as the Loughs Agency.
This kill demonstrates the need for responsibility for managing eel and fish stocks on Lough Erne to be transferred from ESB to an organisation dedicated to the preservation of fish and the promotion of angling such as Loughs Agency, which already plays this role in other border areas.
However ESB said "In the 2013/2014 season ESB has released 39.3 tonnes of mature outward migrating silver eel with a further 64.2 tonnes migrating to the sea.
"Therefore 103.5 tonnes of eel migrated to the Saragasso sea as a direct consequence of the ESB Trap and Transfer systems for both elver and silver eel.
This is the highest output on record.
Originally posted at 9:00am