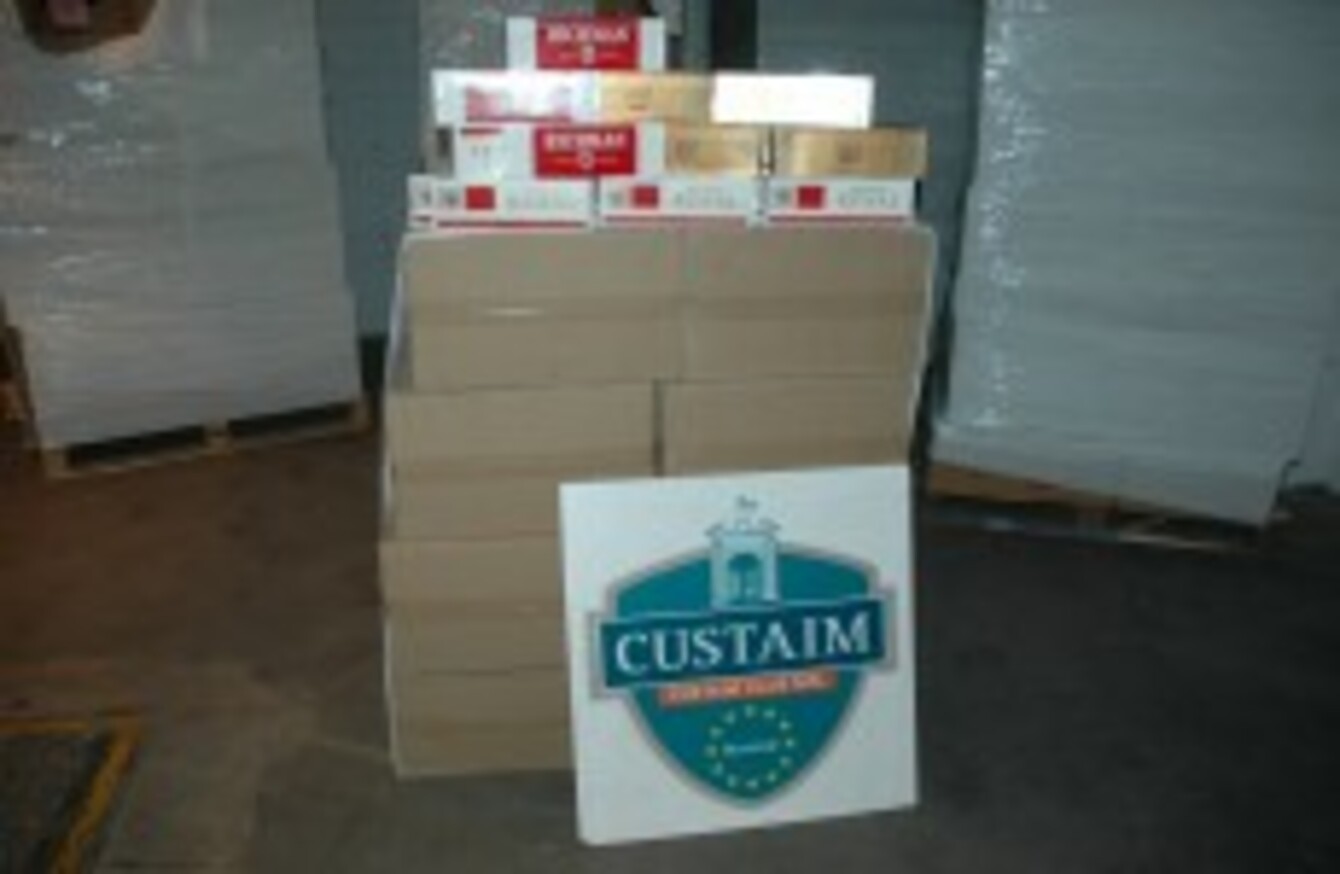 EIGHT MILLION CIGARETTES with an estimated retail value of over €3 million have been seized at Dublin Port.
Officers from the Revenue Commissioners' Customs Service made the seizure yesterday after the consignment arrived in a 40-foot maritime container from Spain.
The consignment was declared as "paper products" and contained Regal, Richman and Hoop branded cigarettes. They had an estimated retail value of €3.1 million with a potential loss to the exchequer of €2.5 million.
Revenue says that a commercial vehicle and trailer registered in Northern Ireland were also seized as part of the operation.
The Revenue Commissioners says that investigations here in Ireland and internationally are ongoing.
This latest seizure brings the total number of cigarettes seized to date in 2011  to approximately 87 million with a retail value of around €33.2 million.