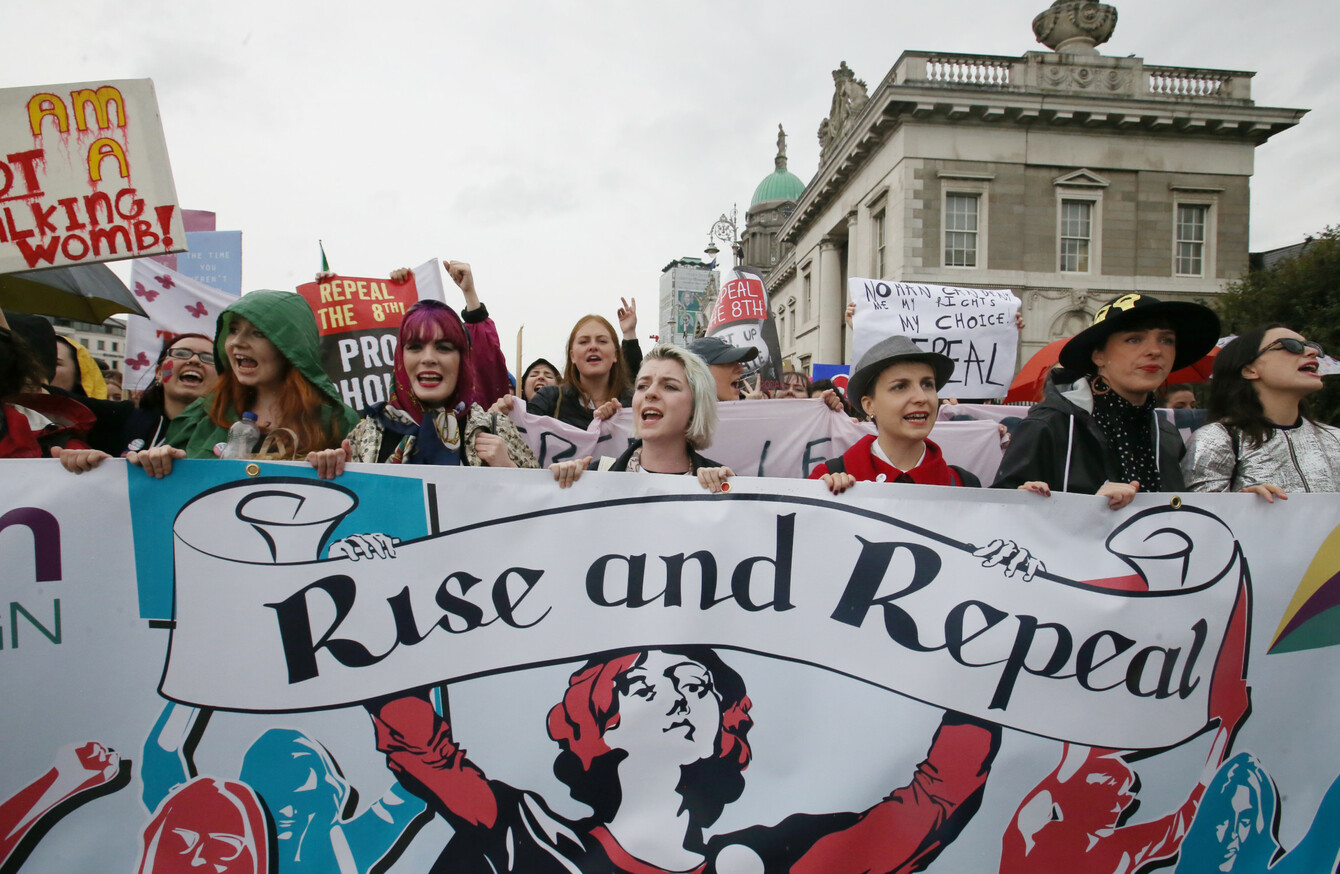 Image: Sam Boal/Rollingnews.ie
Image: Sam Boal/Rollingnews.ie
OVER HALF OF people – 55% -  said they would vote 'yes' to repeal in a referendum on the Eighth Amendment of the Constitution, according to a poll carried out by Amarách Research.
The results of the poll, conducted for RTÉ's Claire Byrne Live, also show that 14% of people would say 'no' to repealing the amendment, while 31% said that they don't know.
This poll was carried out earlier today, using a research panel consisting of 1,000 Irish adults, all aged 18 or over.
Currently, a special Oireachtas all-party committee is considering the recommendations of the Citizens' Assembly, and is set to author a report on the wording of a referendum on changing Ireland's abortion laws.
The government will then debate the contents of the report before deciding on the wording of the referendum, probably before the end of February.
Taoiseach Leo Varadkar has said that a referendum would most likely take place next May or June.
In April, the Citizens' Assembly recommended that the Eighth Amendment of the Constitution be replaced or amended, not repealed. What the assembly recommended would represent a significant liberalisation of Ireland's strict abortion laws.
At the weekend, thousands of people took to the streets of Dublin for the annual March For Choice by the Abortion Rights Campaign (ARC).
Crowds gathered at the Garden of Remembrance before marching down O'Connell Street.
At the bottom of Grafton Street, meanwhile, the pro-life campaign held its own awareness event.