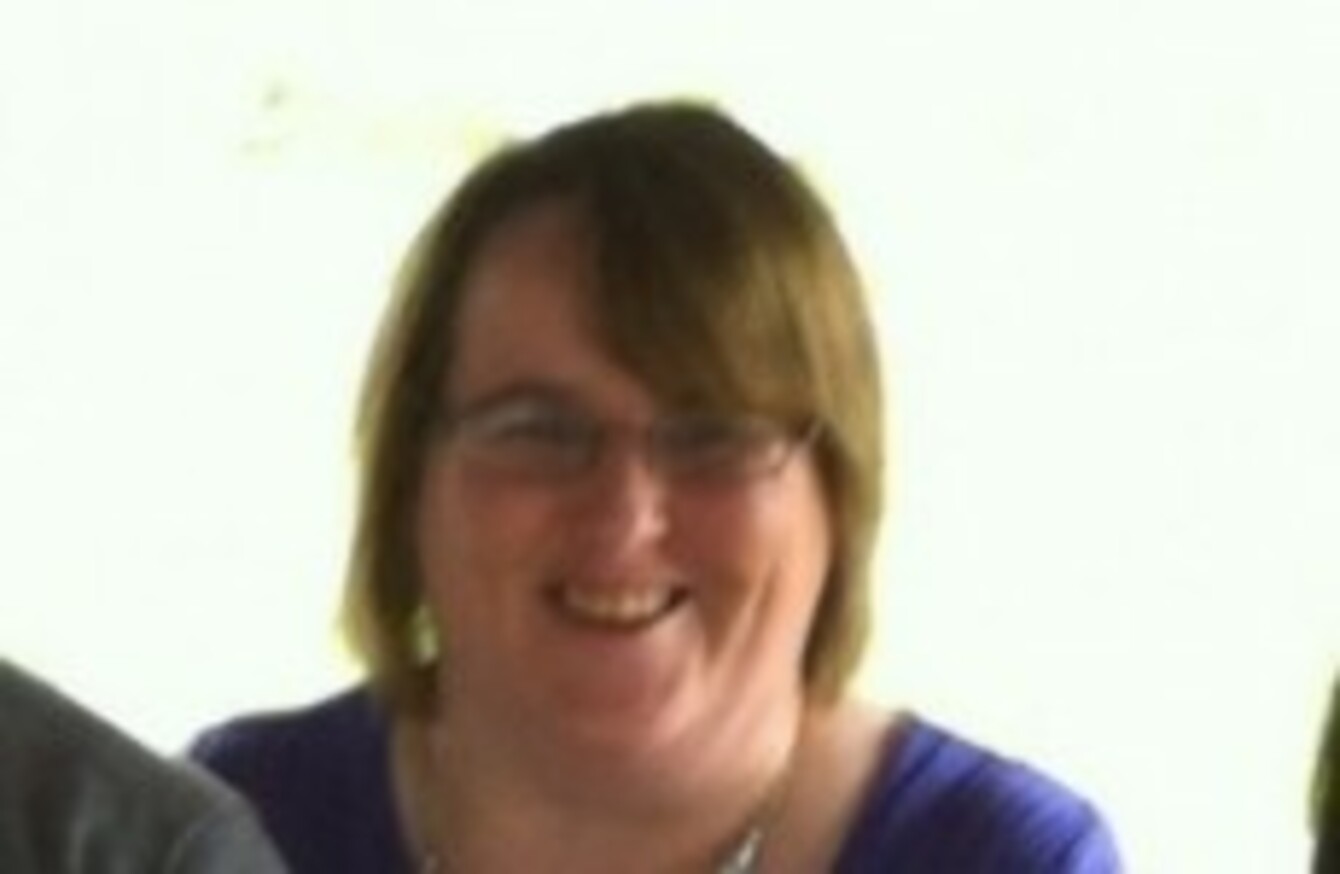 Elaine O'Hara
Image: Garda Press Office
Elaine O'Hara
Image: Garda Press Office
GARDAÍ ARE TODAY looking at a second scene as part of the investigation into the death of Elaine O'Hara.
The 36-year-old Dublin woman's remains were found at Kilakee Mountain in Rathfarnham last Friday by a walker.
Their discovery came more than a year after O'Hara was reported missing from her home in Ballinclea Heights, Killiney.
Yesterday, the remains were positively identified by gardaí as Elaine O'Hara.
O'Hara had last been seen by family members at her family home on 22 August, but her car was later found at Shanganagh Cemetery, where her mother is buried.
She was last seen leaving Belarmine Plaza in Stepaside at approximately 5.05pm on Wednesday 22 August, and also sighted near the footbridge that crosses the railway at Shanganagh Park in Shankill, Co Dublin at approximately 6.15pm that same evening.
She was driving a green Fiat Punto 05 D registration, which was found at 3pm on Friday 24 August at Shanganagh Cemetery by gardaí.
When last seen, O'Hara was wearing jeans, runners and either a blue jacket or a jumper.
A post-mortem has taken place on her remains, but no cause of death has been released.
Today, gardaí confirmed they are investigating a second scene in connection with the death of Elaine O'Hara. This scene is in the area of the reservoir at Roundwood, Co Wicklow, where it is understood some items connected to O'Hara were found in the last few days.
The items found included her car keys and a Dunnes Stores club card, the Irish Independent reports.
Michael O'Toole, crime correspondent from the Irish Daily Star, told Newstalk that the items were found in a bag and traced back to Miss O'Hara.
Gardaí in Blackrock say they are investigating all the circumstances of the discovery of O'Hara's remains.
They have renewed their appeal for anyone who may have seen Elaine between when she was last seen at Ballinclea Heights, Killiney and when her body was discovered on the 13 September 2013 at Kilakee Mountain, Rathfarnham to contact them.