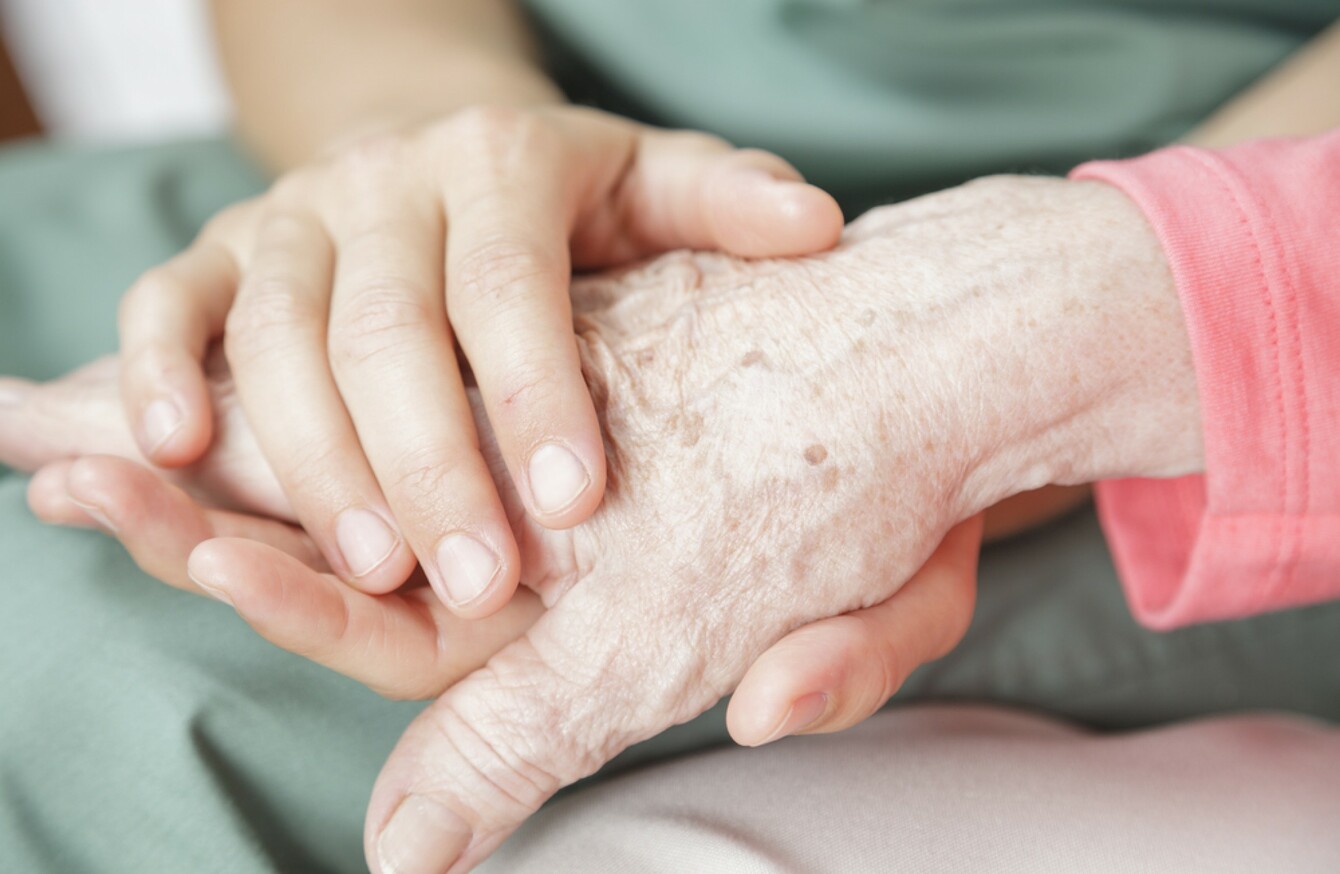 Image: Shutterstock/Dan Kosmayer
Image: Shutterstock/Dan Kosmayer
MARY MCDONNELL celebrated her 80th birthday last week.
Unlike most 80-year-olds, she is a carer, looking after her 54-year-old daughter Sinead, who suffers from severe cerebral palsy.
Mary lives with constant concerns about Sinead's wellbeing, as she struggles to get home care, home improvement grants, residential care and respite care.
Looking after her daughter is a full-time job for Mary, who has her own health problems.
Mary got pneumonia a few years ago which left her with asthma and other lung problems.
"Sinead is afraid of her life. Any time I have a birthday she gets very frightened," Mary said.
"When I turned 76 she said 'In four years time you will be 80, how much longer will you be able to look after me?'"
A survivor of the TB outbreak in the 1950s, Mary had to undergo surgery and she was mistakenly given O positive blood, when her blood group is B negative.  This led to Sinead being born with a high level of antibodies which caused brain damage.
Mary saw no physical progress in Sinead during the first few months of her life but she wasn't given a definitive diagnosis until she was 10 months old.
"I took her to a pediatrician in Cork and they told me she had cerebral palsy of a severe degree and she would be like that for life," Mary said.
She was born very sick and she wasn't meant to survive but she did. The prognosis was that she wouldn't live beyond her teens but she's 54 now.
While Mary has a home helper who comes in to care for Sinead during the night, she still finds herself getting up "at least once every night" to provide help.
"During the night we have to take care of her personal care – change her nappies in other words," Mary said.
Mary said that the home care isn't available at all times throughout the day and there are gaps in the day when she has to care for Sinead alone. Mary's husband suffered a bad accident in 2007 that rendered him physically incapable of helping with Sinead.
Sinead's health has deteriorated in recent years. She suffers from scoliosis and has a dislocated hip.
"She's incontinent and she's in nappies. She can do absolutely nothing for herself. She can't sit, she can't turn," Mary said.
"She broke her arm last month and she was in very severe pain. Her bones are brittle, her leg was broken at another stage and we didn't even know."
"There's always something I'm taking her to, pain management, the wheelchair clinic, Enable Ireland, the dietitian, the physiotherapist. The care is ongoing and she's totally part of my life. There's a lot to it," Mary explained.
It's a great worry for me now at my age. My greatest fear is that Sinead will outlive me.
Mary said she has to fight to get help from the government and the HSE.
I get half a carers allowance. There's no such thing as half a carer. Because I'm an old aged pensioner with a pension I only get half of the allowance.
"When I was looking for home help to come into the house it took me about 10 months to get it. It was hard to get services and you had to be prepared to fight."
In regards to home improvements, such as ramp installations and bathroom renovations, Mary often goes ahead and pays the bills instead of waiting for the Housing Adaptation Grant because "the wait is just terrible".
Respite care is vital for elderly carers, to ensure they can get a sufficient break. Sinead used to receive five two-week breaks annually at the Cheshire Home. However, Sinead's respite care was cancelled by the HSE in December 2015, says Mary.
Fear
Like many elderly people in Ireland looking after a loved one, Mary knows the need to find residential care for her daughter is ever looming. There will come a day when she won't be able to care for Sinead anymore.
"The problem is the places aren't there and the funding isn't there," Mary said.
"Like I said, my wishes are that Sinead will not outlive me. It would be a terrible wrench but I'd also be afraid if she outlived me because she doesn't have any sisters, she has two brothers but one lives out of the country and the other has a job and young children."
"I don't know what would happen," Mary said.
Almost 25,000 people over the age of 65 provide care to a family member with a disability. Many of them are living in fear of what may happen to the family member they care for may they ever be in a position to no longer provide the care.
Spokesperson for Family Carers Ireland, Catherine Cox said: "Nobody should be expected to care alone. Caring should be a shared responsibility between a number of key partners including the state, the family, family carer and service provider;  but the reality is that family carers are often left to fill all the gaps in an underfunded and under-resourced system regardless of the cost to their own physical and mental health"
The 2011 Census found that 24,746 carers in Ireland are over the age of 65. A total of 1,318 of those were over the age of 85.
This week is National Carers Week, which highlights the experiences of thousands of family carers across Ireland that look their loved ones.