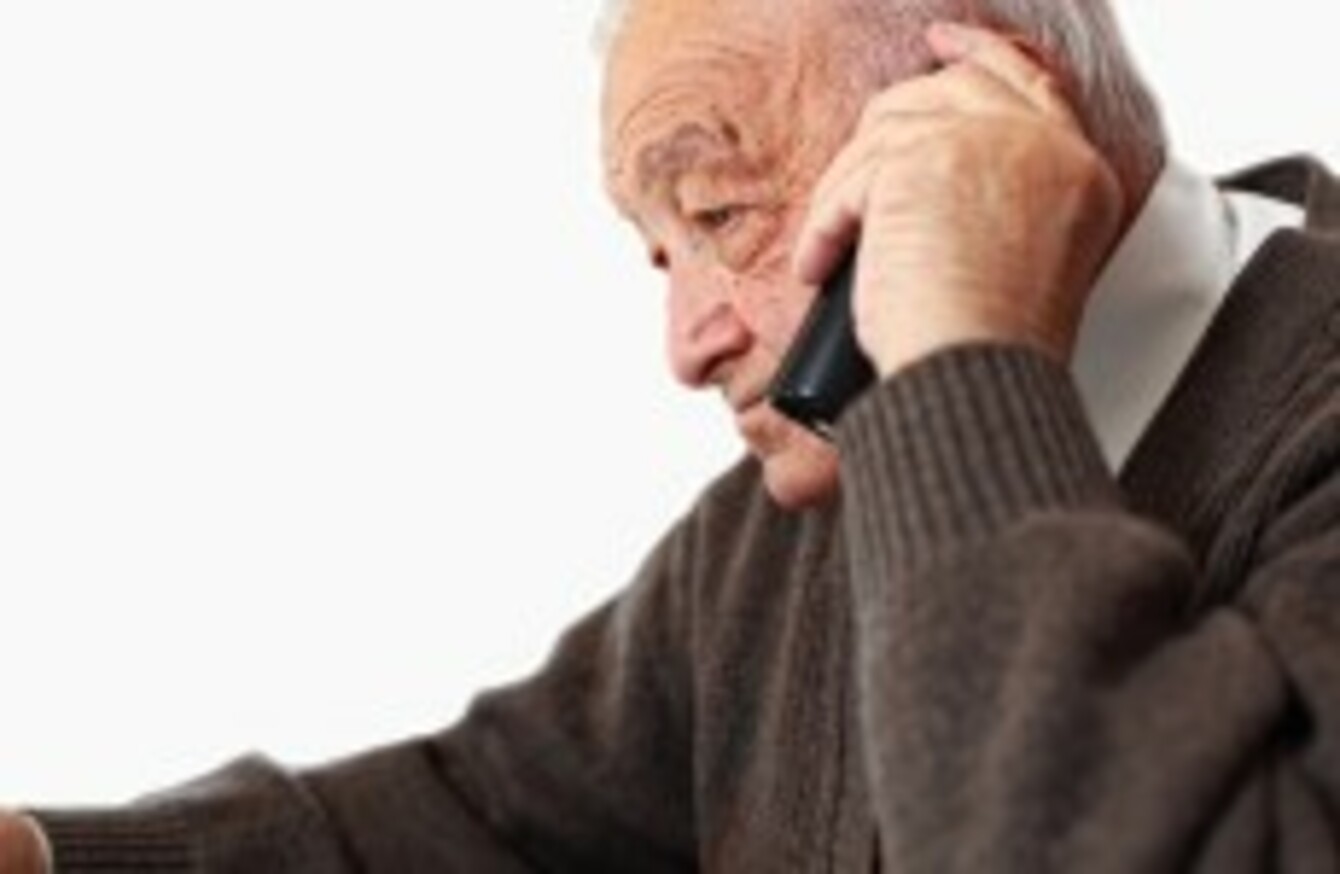 Image: Elderly man on phone via Shutterstock
Image: Elderly man on phone via Shutterstock
ONE MAN WHO called the Senior Help Line last month described how he felt, saying "I am going mad with loneliness."
The helpline has received over 6,000 calls already in the first three months of this year.
The biggest concerns for callers include the cost of living, cuts to services, instances of abuse and feelings of suicide.
The CEO of The Senior Help Line, Aine Brady, said that the most common factor among those who call is a sense of isolation and loneliness.
Callers have expressed their loneliness by saying "The house is so empty since Christmas" and "I have no contact with my family any more".
The high volume of calls since the start of the year is a sign of the challenges that older people are facing.
For many Senior Help Line is their only means of contact with other people.
Callers have said "I find the days very long on my own."
Listening
Brady said that,
"Regardless of age, we all have problems and worries. It is important to have an outlet, someone to talk to, to share those worries with.
For many older people, their trusted circle of friends has diminished and there is no one to share a worry or even the joys of life with.
"We urge any older person who is worried about issues concerning health, family or any other matter to call us."
The Senior Help Line is Ireland's only peer to peer national listening service for older people.
Brady explained, "A unique aspect of our service is older people listening to older people. This helps create an empathetic atmosphere for the caller helping them to open up and discuss their problems easily."
However, for all the calls we answer, we know that many go unanswered. Our resources are limited. We are working hard to answer as many as we can and to be there for as many people as possible.
Senior Help Line is available 365 days a year from 10am-10pm.
All calls to 1850 440 444 are handled in strict confidence.