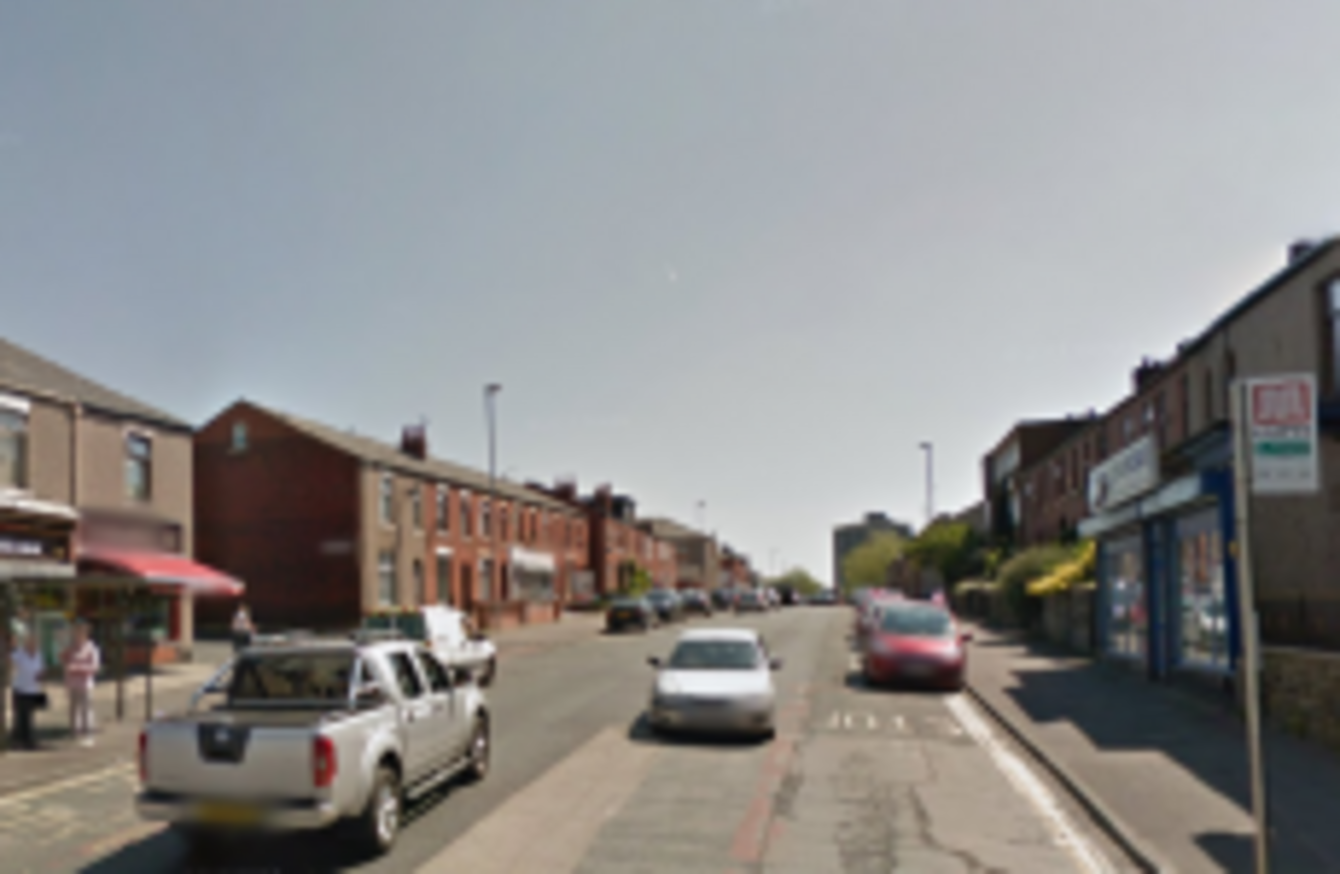 Spotland Road, Rochdale.
Image: Google maps
Spotland Road, Rochdale.
Image: Google maps
POLICE IN GREATER Manchester investigating an attack on a 90-year-old woman say that there is no forensic evidence that she was sexually assaulted.
It comes a day after Rochdale Police had appealed for information after the woman told them she was attacked, lost consciousness and was raped on Tuesday morning.
Police say that forensic tests were fast-tracked by detectives overnight and found that at this stage there is no forensic evidence to corroborate that an attack of a sexual nature took place.
Superintendent Alistair Mallen of Rochdale Police say that they are continuing to investigate what happened to the woman.
"Something has clearly happened to this lady so we would like to hear from anyone who saw anything, he said.
"It is important to state that a report made in good faith, by an elderly, vulnerable lady and, as such, people would always expect us to investigate thoroughly."
Police yesterday released details of the attack given by the elderly woman. They said she had been dragged backwards off the street by a hand placed over her mouth and raped when she lost consciousness.
The reports resulted in a strong response from the local community with police saying they are "extremely grateful" for the "overwhelming reaction".
Despite this, Mallen has defended their decision to go public with the details of the case now that they are no longer investigating a sexual assault:
People may question why we took the decision to go public and, to that, I can say that we had a duty of care to both the complainant and to the wider public. When making these decisions we have to weigh up the need to inform the public with the need to reassure them that they are not in any danger.
"Every case is considered on its individual merits at that particular time and, in this case, it was felt the community needed to be made aware," he added.
Police say they are continuing to ask for the public's assistance in finding out exactly what happened and say they will always investigate reports of sexual offences and encourage victims to speak to the police.