General Election 2020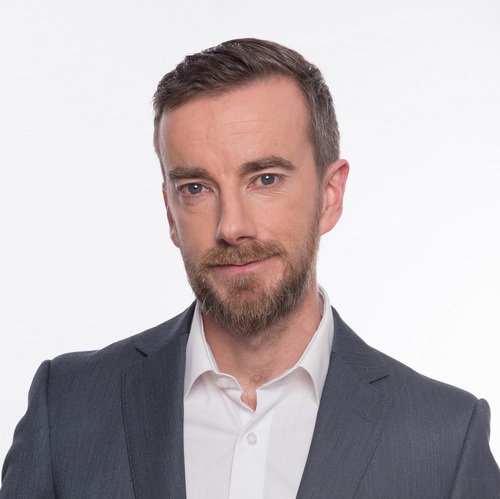 Ronan Moore
Occupation
Secondary school teacher, author and councillor
Biography
Moore is a secondary school teacher in Navan and a part-time author. He was elected to Meath County Council in May 2019. He has a Masters in Sustainable Development and previously worked overseas in West Africa with Trócaire for several years. He has volunteered with Trim Family Resource Centre, Enfield Development Group, Trim Athletics Club, Comhairle na nÓg and Meath's Together for Yes campaign.
Question Time
Q.
Why should someone vote for you?
I am a hard-working, progressive voice that offers the potential for real change in Meath West. I want to help create an Ireland where our work and life is balanced, where our mental and physical health is prioritised and where we all do better, together.
Q.
What is your number one priority for your constituency?
High quality health, housing and transport infastructure and a sustainable environment are as essential in Meath West as they are elsewhere and I believe the Social Democrats are best placed to deal with these issues.
Q.
What one thing would you like to do in your first 100 days of the new Dáil if you are elected?
Given the crisis across a number of our public services and the failures of vital public policy, it would be the case of trying to get as much done in as short a time as possible. At a bare minimum, we would immediately legislate for a nationwide rent-freeze and move to establish a National Housing Delivery Agency.
Development
Fine Gael and Fianna Fáil are a step closer to forming a government together following a joint statement this evening.
Lise Hand says Labour members hoping the leadership race would revive the party must be wondering if they accidentally ran over a family of black cats.
Warning
Jan O'Sullivan said that the Greens needed to 'tie down' any commitments from the two parties.
On The Up
A new opinion poll puts the party's support at 35%.
Sinn Féin
She also described a comment about the Greens as being "Fine Gael bikes" was "lighthearted".
A status quo government is unlikely to represent the need for change, writes Dr Rory Hearne.
Poll
This post contains a poll
The prospect of another election this year hasn't dissipated.
Talk The Talk
The tánaiste was speaking in Brussels at an EU special summit.
Lise Hand was at the Sinn Féin rally in Cork last night, the first in a series planned for this week.
Public Meeting
Sinn Féin meetings are planned across the country in the coming weeks.
Podcast
We get you up to speed with what exactly is happening.
TDs yesterday failed to elect a new Taoiseach on the first day of the 33rd Dáil.