General Election 2020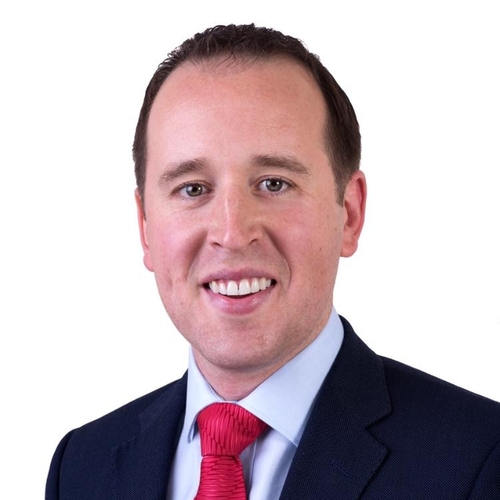 Biography
Cummins was first elected to Waterford City Council in 2009. He was re-elected in 2014 and 2019. He has served as Mayor of Waterford City and Mayor of Waterford City and County Council separately. He is a former chairman of the South East Regional Authority. He has a degree in physical education and geography teaching.
Question Time
Q.
Why should someone vote for you?
I am a young, experienced and hardworking politician with a proven track record and I am determined to deliver for ALL of Waterford.
Q.
What is your number one priority for your constituency?
It is vital that we deliver on big ticket items in 2020 like University, UHW, North Quays and Waterford Airport. We must also focus on rural issues, particularly our strong agricultural sector and ensure that as carbon reducing measures are introduced that we support and manage the transition for this vital sector.
Q.
What one thing would you like to do in your first 100 days of the new Dáil if you are elected?
I would visit as many businesses located in Waterford as possible and engage with management and staff about their needs for the period ahead as we continue to grow our successful pharma and tech sectors.
Connect with John Cummins
Development
Fine Gael and Fianna Fáil are a step closer to forming a government together following a joint statement this evening.
Lise Hand says Labour members hoping the leadership race would revive the party must be wondering if they accidentally ran over a family of black cats.
Warning
Jan O'Sullivan said that the Greens needed to 'tie down' any commitments from the two parties.
On The Up
A new opinion poll puts the party's support at 35%.
Sinn Féin
She also described a comment about the Greens as being "Fine Gael bikes" was "lighthearted".
A status quo government is unlikely to represent the need for change, writes Dr Rory Hearne.
Poll
This post contains a poll
The prospect of another election this year hasn't dissipated.
Talk The Talk
The tánaiste was speaking in Brussels at an EU special summit.
Lise Hand was at the Sinn Féin rally in Cork last night, the first in a series planned for this week.
Public Meeting
Sinn Féin meetings are planned across the country in the coming weeks.
Podcast
We get you up to speed with what exactly is happening.
TDs yesterday failed to elect a new Taoiseach on the first day of the 33rd Dáil.