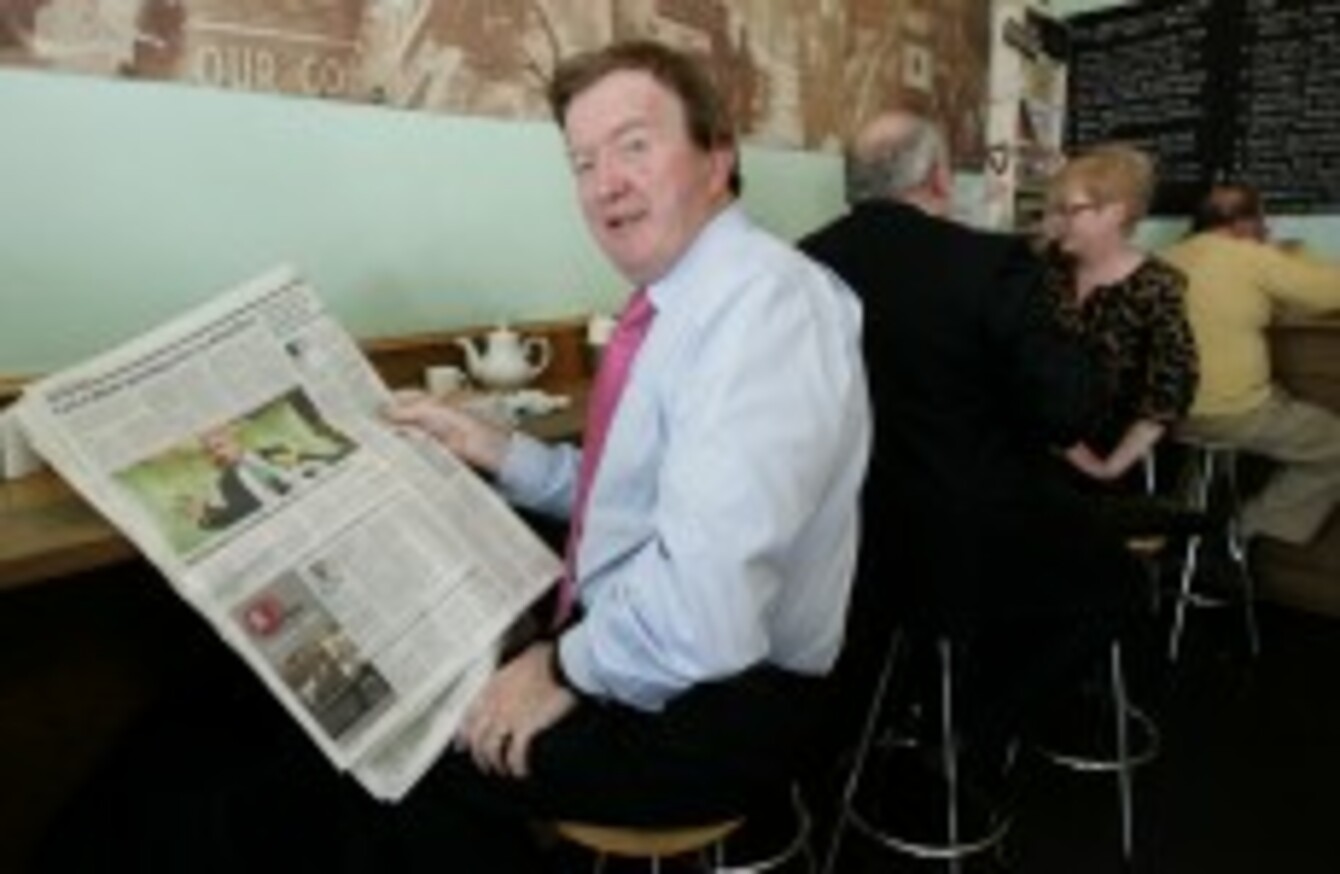 Image: Mark Stedman/Photocall Ireland
Image: Mark Stedman/Photocall Ireland
FORMER JUNIOR MINISTER John Perry has failed to be selected to contest next year's general election.
Fine Gael delegates in the Sligo-Leitrim constituency were directed by party HQ to nominate one candidate from each county, meaning that Perry was essentially up against his current Dáil colleague Tony McLoughlin.
McLoughlin came out on top, alongside former TD Gerry Reynolds, who beat Senator Michael Comiskey to the Leitrim nomination.
Reports from the convention say that Perry laid some of the blame at the feet of former Health Minister James Reilly, saying he had "been hung out to dry" over mammography services at Sligo Hospital.
Fine Gael party headquarters can decide to add Perry to the ticket, but the feeling from Sligo is that will not happen.
Speaking to TheJournal.ie, Perry said that he is disappointed, but would "see what happens". He added that he didn't wish to comment on the contents of his address.
"I was happy enough with my result, especially given that 50 delegates from Tubbercurry were excluded from voting.
This is not one of the greatest challenges I've faced. There are people out there who are seriously ill, so you have to keep it in perspective.
Sitting TD Tony McLoughlin says that he is confident the party can hold onto two seats in the constituency, whenever the election is held.
"I think it's the right strategy.
"You're always out and about, so now or February/March, it's immaterial.
"There's been a very favourable reaction to the Budget. We'd be optimistic about taking two seats."
Taoiseach weighs in
The Taoiseach Enda Kenny said that no decision had been made about adding Perry to the ticket.
"It was a very closely fought convention. Fine Gael reflect closely on these things before they make a decision.
"We will consider all the aspects of every convention."
He said that he had not given any commitment to sitting TDs who wanted to defend their seats that they would be allowed to do so.