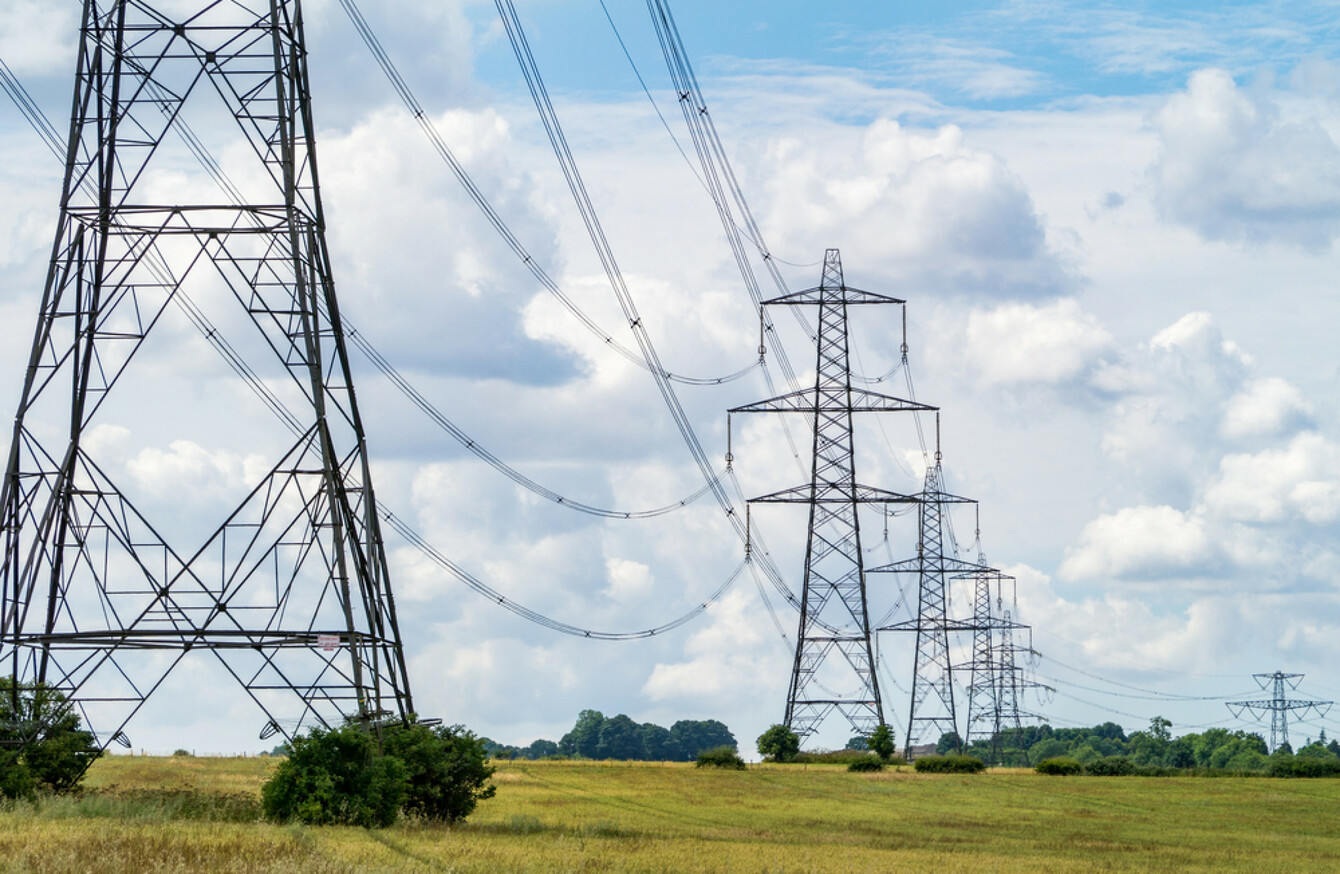 165 pylons will be in Meath and 134 will be in Cavan and Monaghan.
Image: Shutterstock
165 pylons will be in Meath and 134 will be in Cavan and Monaghan.
Image: Shutterstock
THE PLANNED NORTH-South Interconnector has taken big leap towards its construction after the northern part of the 138 km link was given the go-ahead.
Northern Ireland's Planning Appeal Commission (PAC) has given a green light to the project but local objections to the project remain.
An Bord Pleanála approved the plans in 2016 and subsequent appeals to the High Court were rejected.
The plans envisage a 400kV overhead electric power-line linking an existing substation in Woodland, Co Meath, with a planned substation in Turleenan, Co Tyrone.
In the Republic, the plans propose 299 pylons to be built across Cavan, Meath and Monaghan, a prospect that has angered some local objectors.
They argue that the interconnector should be underground and that not enough consideration was given to this proposal. Feasibility studies into this found this would greatly increase the cost.
Reacting to yesterday's decision, Sinn Féin MEP Matt Cathy said it could not be completed without the acceptance of the landowners affected.
"The news that the planning permission for the North-South Interconnector has been granted by the PAC does not change the fact that the project has not the necessary public acceptance among the affected communities or landowners. Without that public acceptance the project will not be completed," he said.
Others have reacted positively to news that the interconnector is moving ahead as planned.
Business group Ibec has sated the interconnector could save consumers across the island at least €30 million per year and said yesterday that it needed to be delivered.
"This is a major milestone in what is arguably the single most urgent infrastructure project on the island of Ireland. With planning consent now granted on each side of the border, it is time for the entire project to move forward without further delay," said Ibec's head of infrastructure Neil Walker.
North Down DUP MLA Gordon Dunne has also welcomed the decision to grant permission for the interconnector but added there must be "full consultation" with farmers and other landowners.
"This development will help provide security of supply for all Consumers in the long-term with grid connections throughout the UK and the Republic of Ireland," he said.
"It is important that the land acquisition required for the proposed new network construction is carried out with full consultation with the local farmers and the rural communities to ensure the work is carried out efficiently and effectively while assuring a fair return for all parties involved in this huge investment within our energy infrastructure."