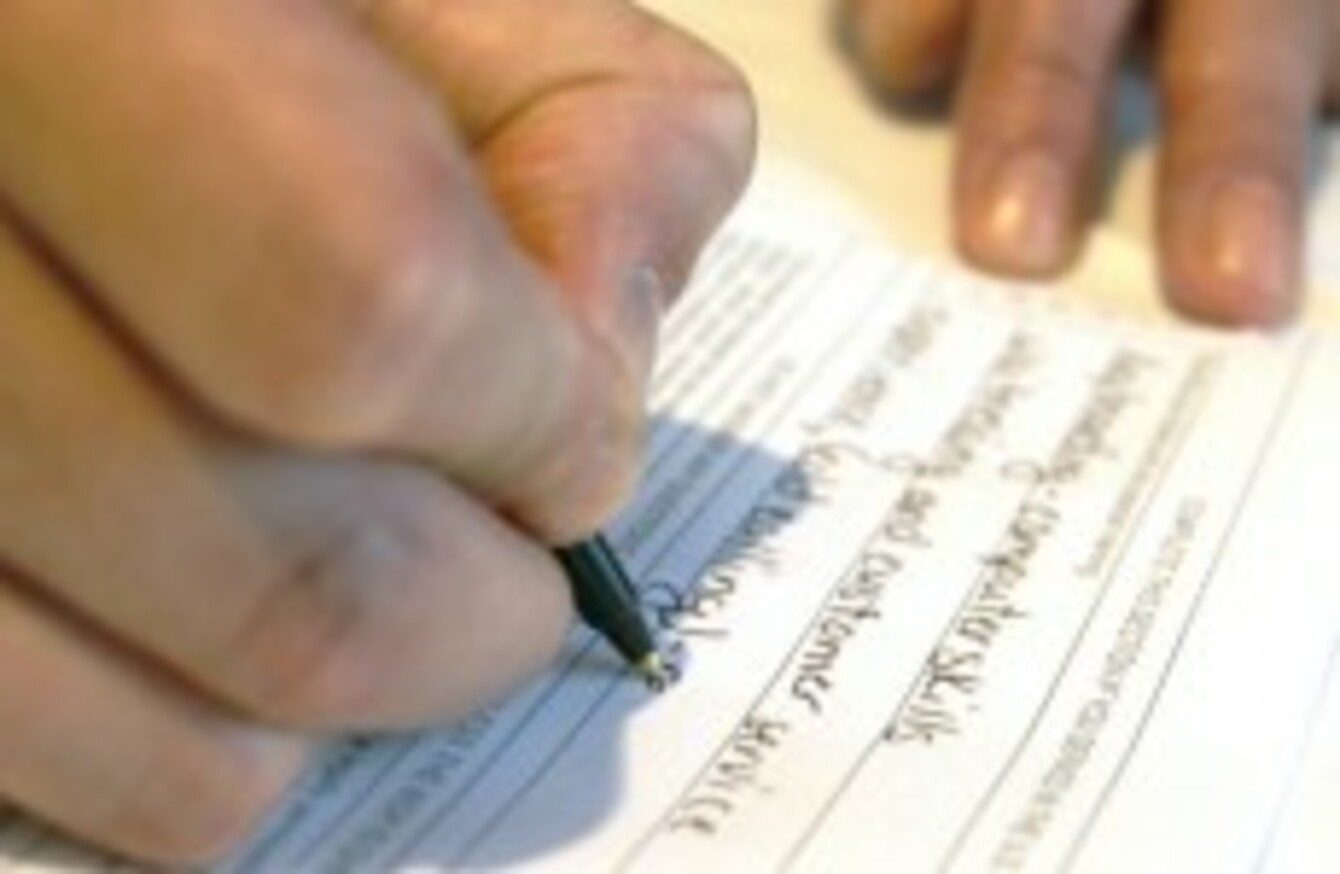 File photo of woman filling in job application.
File photo of woman filling in job application.
LYING ON A CV is a big mistake, according to new research published this morning.
Although many job seekers think 'little white lies' will not harm their chances, today's survey shows that three out of every five employers found out candidates had lied on their CVs.
Almost all of those employers rejected the offending applications, said recruiting group Hays who conducted the survey.
Although lying is one of the biggest mistakes that can be made when looking for a job, employers say they want jobseekers to tailor their CVs. One in three employers say candidates are not currently tweaking their CV according to the specific job.
Another 'cardinal sin'
The other "cardinal sin" for candidates is failing to prepare properly for interviews, says Hays.
About 55 per cent of employers surveyed said they are usually not satisfied with interviewees' knowledge of the company. Some 42 per cent were also unhappy with how candidates sold their experience and skills.
"The overall conclusion is that jobseekers need to do more to impress employers," said Richard Eardley, managing director of Hays Ireland.
He added, "I appreciate that some jobseekers may feel they have to set their sights lower, or widen their scope in the current market, but such a scattergun approach is a waste of time.
It's more competitive now than it was two years ago. Employers can tell who really wants their job and who is the most suitable, so jobseekers would be better advised to focus on what is the most suitable job for them and put all their energy into getting that job instead of half-hearted mass applications.
According to the survey, about 65 per cent of employers said they reject candidates who are not a suitable fit within their team, while 64 per cent said rejections happen when the candidate did not have enough experience.
The results, which came from a survey of 219 employers and 1,532 candidates, were released ahead of this weekend's Career Zoo event in Dublin. Hays will be attending the event, along with many more of Ireland's top employers.