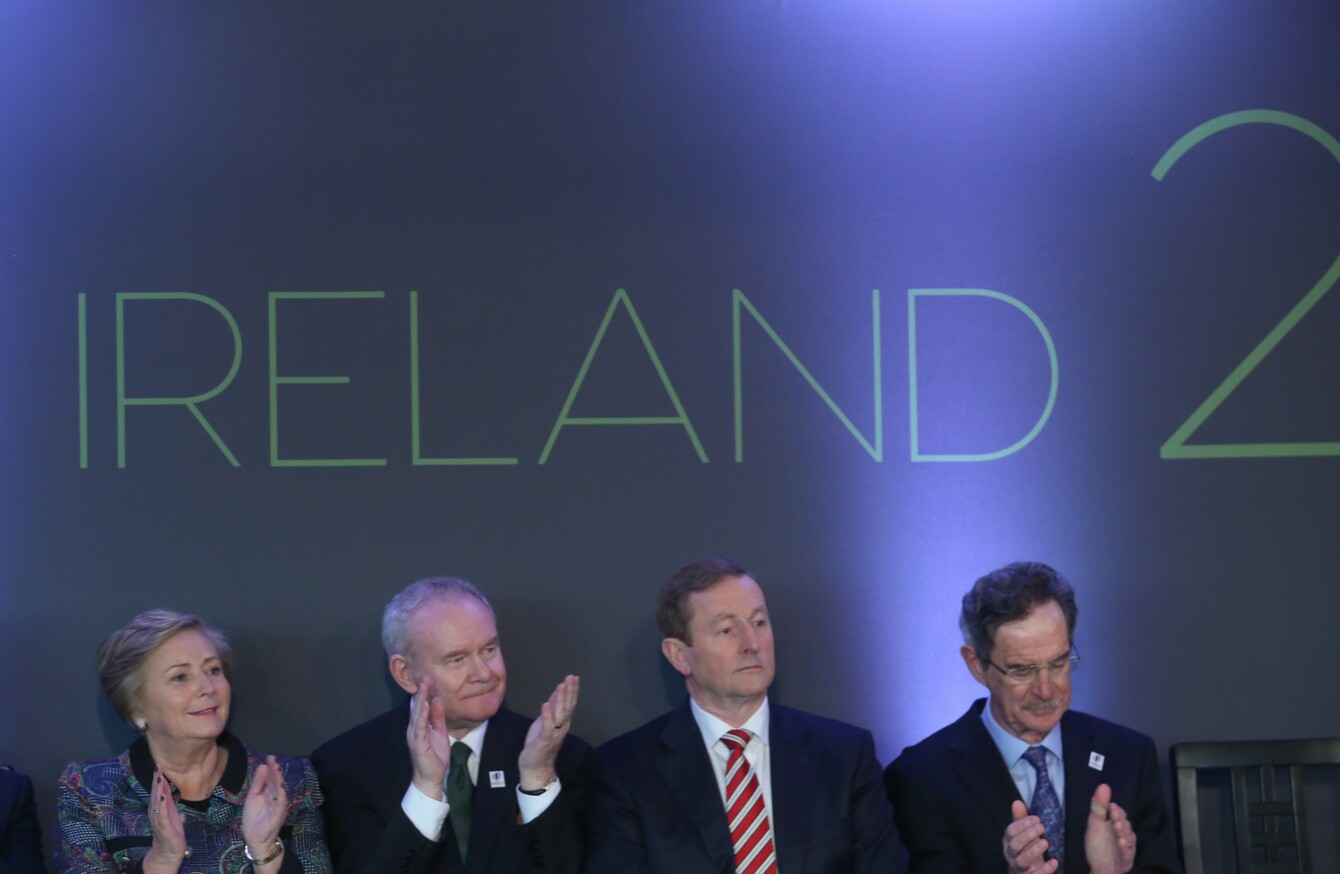 Image: Sam Boal
Image: Sam Boal
AN TAOISEACH ENDA Kenny has told Sky News that it would be 'impossible' for Brexit to happen within the allocated two year period.
This is contrary to the provisions of Article 50 – which when triggered, leaves the country two years to negotiate their departure from the European Union (EU).
Speaking to Sky News, Enda Kenny said:
"I think it will be impossible to do the negotiations within the contemplated two-year period.
That's why I think there's a growing feeling in Europe that there should be a transition period, and that the transition period will be longer than those two years – I think it will be.
Enda Kenny made the comments at the British Irish Council (BIC) in Wales. The Council was set up in 1988 to discuss matters in relation to Ireland, the United Kingdom, and its surrounding islands.
This year, the forum's interests are focused on Brexit and its implications for the economy, trade, and sectoral areas such as agriculture, agri-food and fisheries; the common travel area and relations with the EU.
He added that Europe had "not yet" seen a coherent Brexit plan as there had been "different statements made by different people".
He suggested some ministers might be in the process of discovering that "it's more detailed and [includes more] unforeseen issues than people might have imagined".
Also at the meeting was First Minsiter of Scotland Nicola Sturgeon. Sturgeon is due to travel to Ireland next week to "strengthen relations" between the two Celtic nations, and address Seanad Éireann – making her the first serving foreign leader to do so.
Enda Kenny met with the Scottish First Minister at the summit, where they discussed "mutual Irish-Scottish interests, both cultural and economic".
"The British Irish Council was an important opportunity to call on the UK Government to work harder to protect our interests in Europe in the face of an impending Brexit.
"In the post-Referendum landscape, it has become even more important that Scotland and Ireland work together to further strengthen our shared economic, cultural and social ties."
British Prime Minister Theresa May did not attend the forum, which was criticised by both Northern Ireland Deputy Minister Martin McGuinness who called it a "missed opportunity", and the first minister of Wales Carwyn Jones, who called it "unfortunate".
Jones added: "We do need to see the prime minister here in future so she can answer directly some of the points that are made."