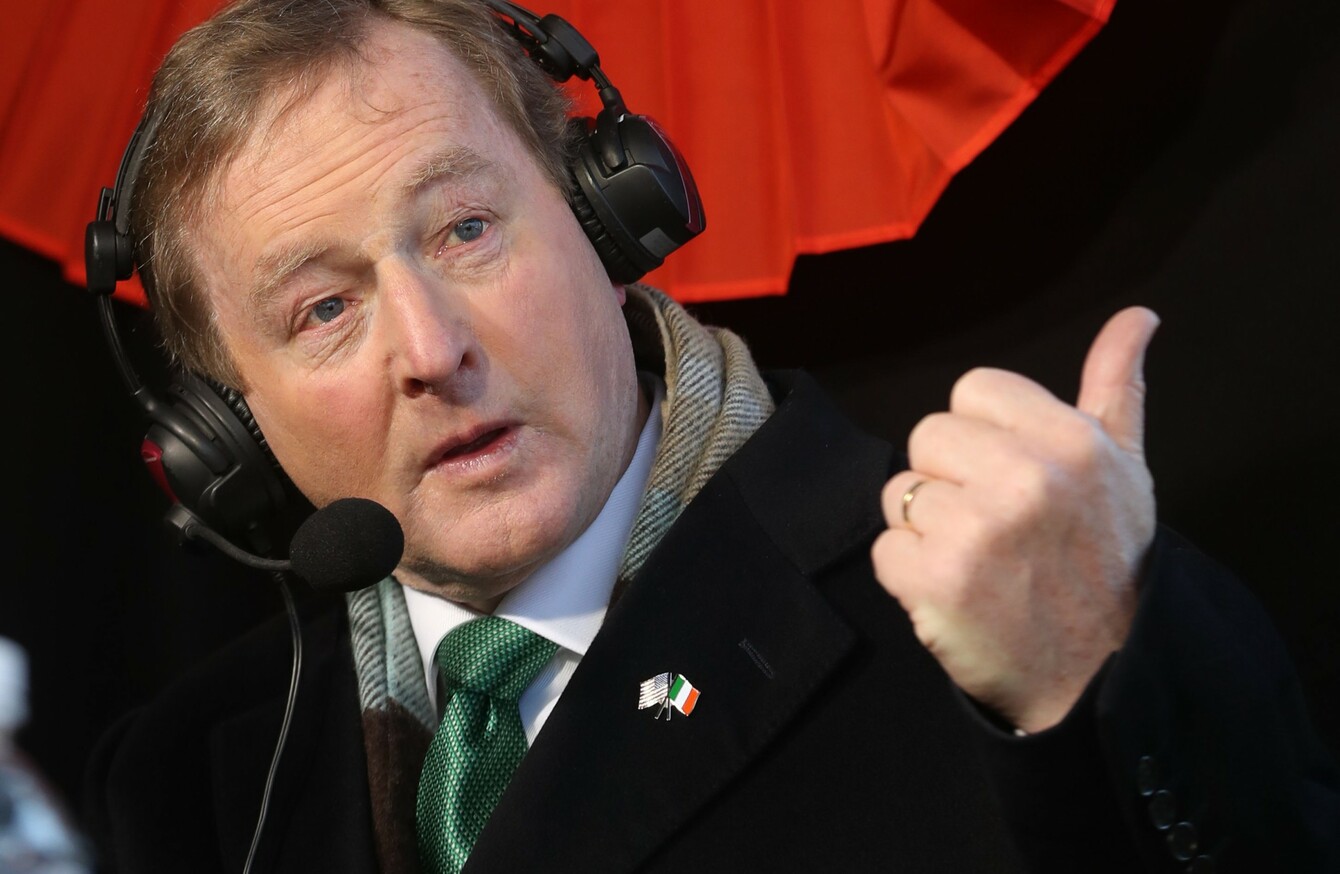 Image: Niall Carson
Image: Niall Carson
TAOISEACH ENDA KENNY has said he will not be vacating his position as Taoiseach until uncertainty over the effect of Brexit on the North is cleared up.
Speaking in New York after marching in the city's St. Patrick's Day parade, Kenny said that his immediate priority is dealing with how the UK's removal from the EU could affect the Ireland as a whole.
Before leaving the US, Kenny said that he would address his future "effectively and conclusively" after the country's Brexit negotiation strategy is set.

"What I've always said is I've had to deal with a number of priorities here, the first priority is put in place an executive in Northern Ireland," he said.
We've no government, no devolved authority in Northern Ireland now. I hope that the parties that are elected will accept the responsibility of putting together an executive within the three-week period.
"What I did say to my own party was I would deal with this matter effectively and conclusively, and that is my intention, but I think these are priorities that take precedence over everything else," he added.
"You can't have a situation where you have no leadership in Northern Ireland and where we have to define from a European Union point of view where Ireland would be, what the agreed terms of reference for the (Brexit) negotiations are."
Asked directly when he would deal with the matter, Kenny said that was a matter between himself and his party.
With reporting by Rónán Duffy, and Christina Finn in New York.