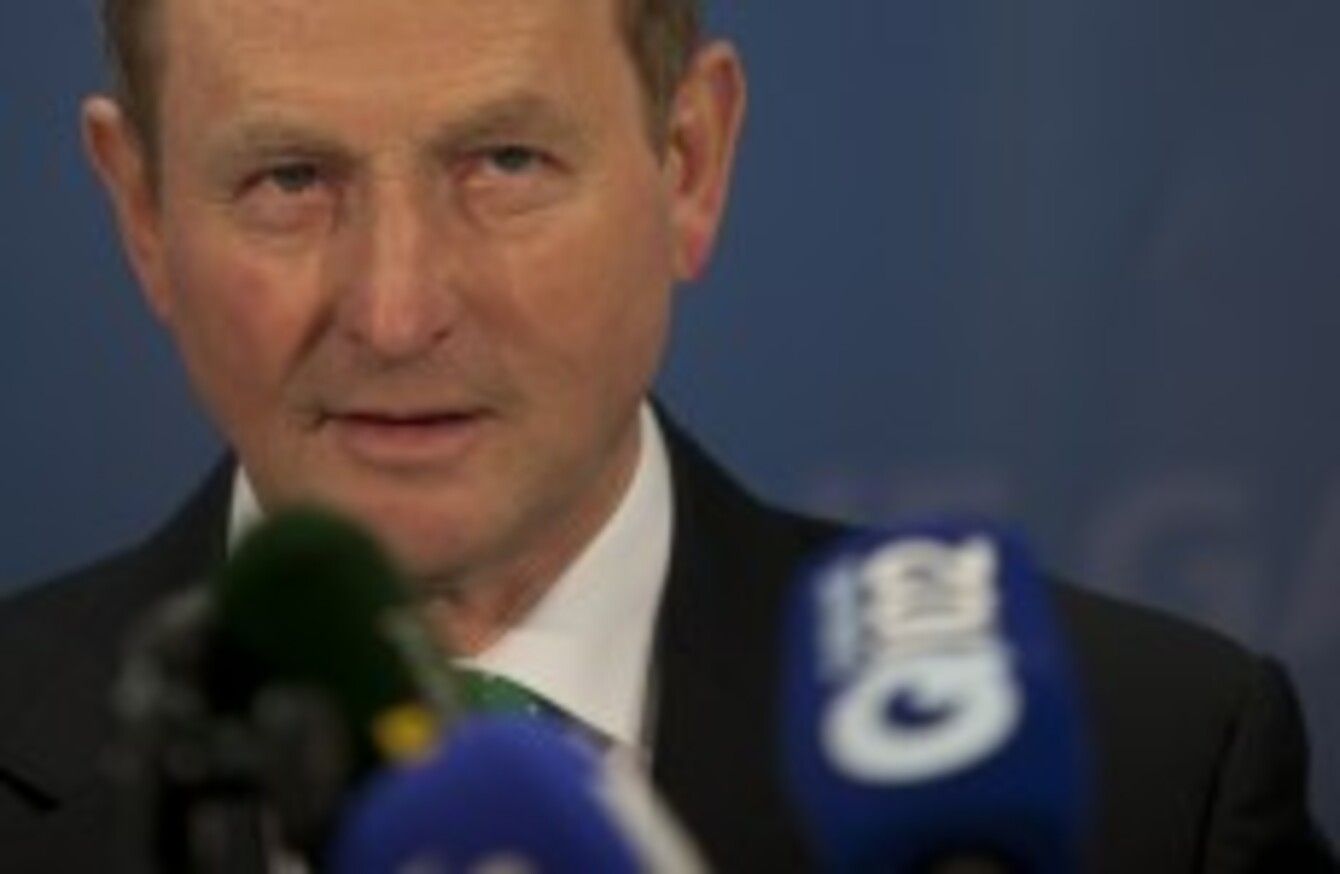 Enda Kenny at his party's think-in.
Image: Eamonn Farrell
Enda Kenny at his party's think-in.
Image: Eamonn Farrell
Updated 7:50pm
THE DÁIL RETURNS on Tuesday and Taoiseach Enda Kenny will face a motion of no confidence following the publication of the Fennelly report.
The motion is being tabled by Fianna Fáil with leader Micheál Martin TD saying that the Taoiseach "essentially engineered" the removal of garda commissioner Martin Callinan.
Speaking on RTÉ's The Week in Politics today, Martin said it was wrong of the Taoiseach to send Department of Justice secretary general Brian Purcell to Callinan's home on the night before Callinan retired.
"It was essentially an abuse of his position and an abuse of power and in my view it was an unethical way to behave," Martin claimed this afternoon.
Martin rejected that it was Callinan's own decision to retire, saying the report pointed to more nuance than a simple question of whether Callinan was or wasn't sacked:
It says, however, objectively looking at it, sending the secretary general out at midnight without precedent, without any notice, to tell him that the Taoiseach viewed this as a grave matter and that he might not have confidence in him the following morning at that Cabinet meeting. It had that very intention, it had that very purpose in mind.
"It was shocking that the Taoiseach would send out the secretary general to do 'wrong' like that," he said quoting Purcell's take on that evening's events.
Martin defended the timing of the confidence motion, saying that an RTÉ poll found that only 12% of people believed the Taoiseach's version of events.
Arguing against the proposed confidence motion, Business and Employment Minister Ged Nash TD said that the real issue Fennelly exposed was a dysfunctioning Department of Jusitce. Instead, he said, the opposition was choosing to focus on the Taoiseach.
"We need to take a step back from this and look at what the real issues are. The real issues are the needs to restructure the Department of Justice," he said.
There's a lot being made of this by the opposition for a variety of reasons, and I think the important thing is that this raised a whole range of different issues around the dysfunctionality of the Department of Justice.
Social Democrats TD Stephen Donnelly said that the Fennelly report demonstrated political interference in policing that "you'd expect to read in the newspapers happening in Russia or Egypt".
Donnelly quoted the Taoiseach's words from the report in which Kenny said he was "genuinely surprised when he learned that the commissioner had decided to retire." Donnelly said he doesn't believe this to be true.
Independent TD Maureen O'Sullivan said that she felt that the report needs to be discussed but that a vote of no confidence was not the way to go about it.
We're going into the last few months, whether it's two month or five months. The electorate are going to have their opportunity to have their vote confidence or no confidence.
First published 1:05pm