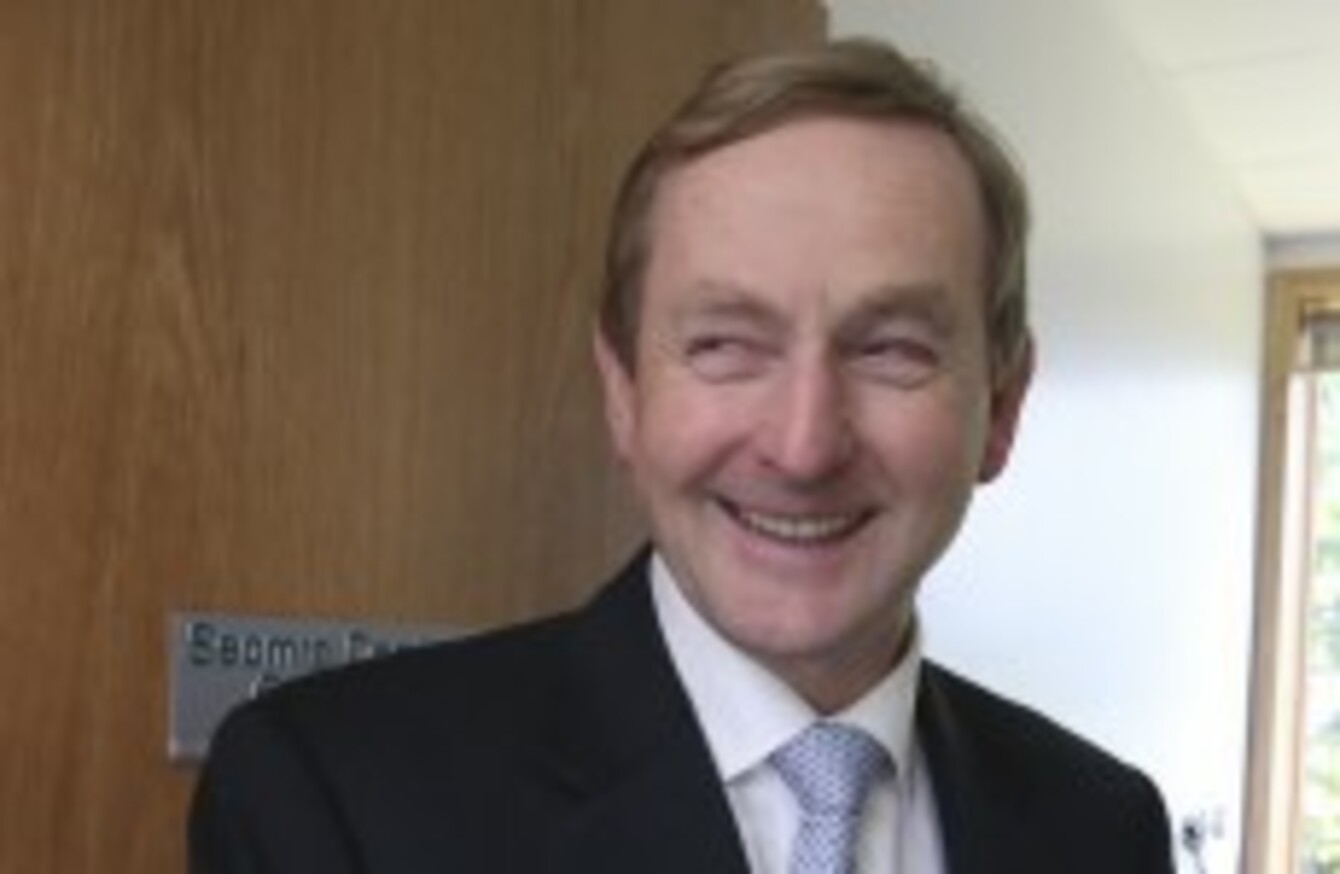 Enda Kenny (File photo)
Image: Sam Boal
Enda Kenny (File photo)
Image: Sam Boal
TAOISEACH ENDA KENNY has said that he is not worried about the prospect of multinationals pulling out of Ireland on foot of the European Commission's investigation into Apple's tax arrangements in this country.
Kenny was speaking at the announcement of 400 new jobs at PayPal in Co Louth when he said that the government will mount a robust defence of its corporate tax regime and insisted this was about one specific company.
"We're very clear in our strong and robust defence of the intention of the Commission to carry out an investigation," Kenny said this morning.
"That's about a specific technical issue – about a specific company. It is nothing to do with the rate of corporate tax. We've made that perfectly clear."
Announcing the probe earlier this month, the European Commission said that it has concerns that Ireland may have applied tax law to Apple in a way that allows it to reduce its payment "below the level it should pay based on a correct application of the tax rules."
Effectively the Commission is investigation whether rules in relation to state aid have been broken – a claim the Irish government strongly denies.
Kenny insisted that the Irish corporate tax regime is "statutory based" and is "ethically implemented", adding: "We will defend this very robustly."
Not worried
The Taoiseach said the government is also participating in the OECD's Base Erosion and Profit Shifting (BEPS) process to address areas where companies may be avoiding tax.
"Obviously there is an international requirement to have an international response to a global problem here. As I've said on so many occasions the digital world is moving ahead of the legislative world and we need to have a response to that."
He said that the OECD is the best organisation to mount that international response AND reiterated that "this is specifically about a technical issue in respect of one individual company".
Kenny added: "Obviously the Commission is looking at companies in the Netherlands and Luxembourg and we're very happy about that."
Speaking at the same announcement today, Jobs Minister Richard Bruton denied that the CEOs of multinational companies bring up the tax issue during meetings with him.
"This is an investigation that is occurring in a number of EU states – it's a state aid investigation. It's not an investigation of our tax system. So an investigation of very specific, technical rulings that were made in respect of the tax code," he said.
Bruton said that Irish officials believe the Apple tax deal does not constitute state aid and will defend this position robustly.
He added: "I don't see this as anyway a source of concern. We believe that the state aid claim will not stand up to scrutiny and we will be defending that."