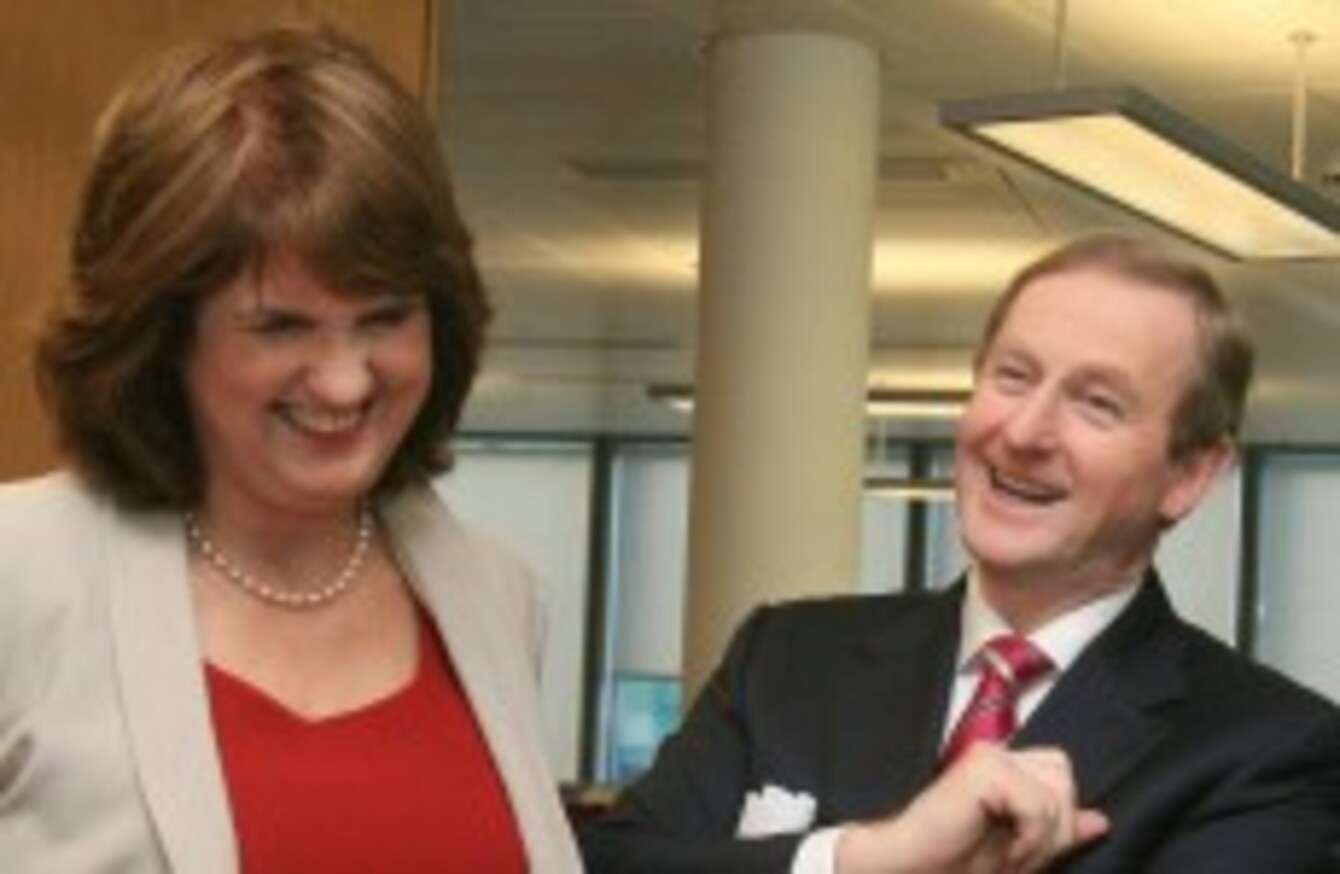 Happy days for Joan Burton and Enda Kenny
Image: /Photocall Ireland
Happy days for Joan Burton and Enda Kenny
Image: /Photocall Ireland
SUPPORT FOR THE government parties has recovered significantly in the latest opinion poll out this morning.
The Ipsos MRBI poll in the Irish Times shows Fine Gael's support up five points to 24 per cent, a significant recovery from a 12-year low in the last such poll.
Meanwhile, Labour is up one point to 7 per cent but there is even better news for its leader Joan Burton who is the most popular party leader in the country on 31 per cent.
Support for the Taoiseach Enda Kenny has also risen to 28 per cent, making him the second most popular leader in the country.
Overall support for the government is up eight points to 25 per cent.
Elsewhere, there's a jump in support for Sinn Féin which is level with Fine Gael on 24 per cent (up two points). The poll shows the party's core vote holding hope in the wake of the Paudie McGahon controversy.
But support for the Fianna Fáil has dropped to 17 per cent (down four) while independents and smaller parties are also down four points to 28 per cent.
When the support for independents and smaller parties is broken down, 21 per cent say they will vote independent, the Green Party is on three per cent and smaller parties and other groups are on 4 per cent.
The poll of 1,200 voters was take on Monday and Tuesday.