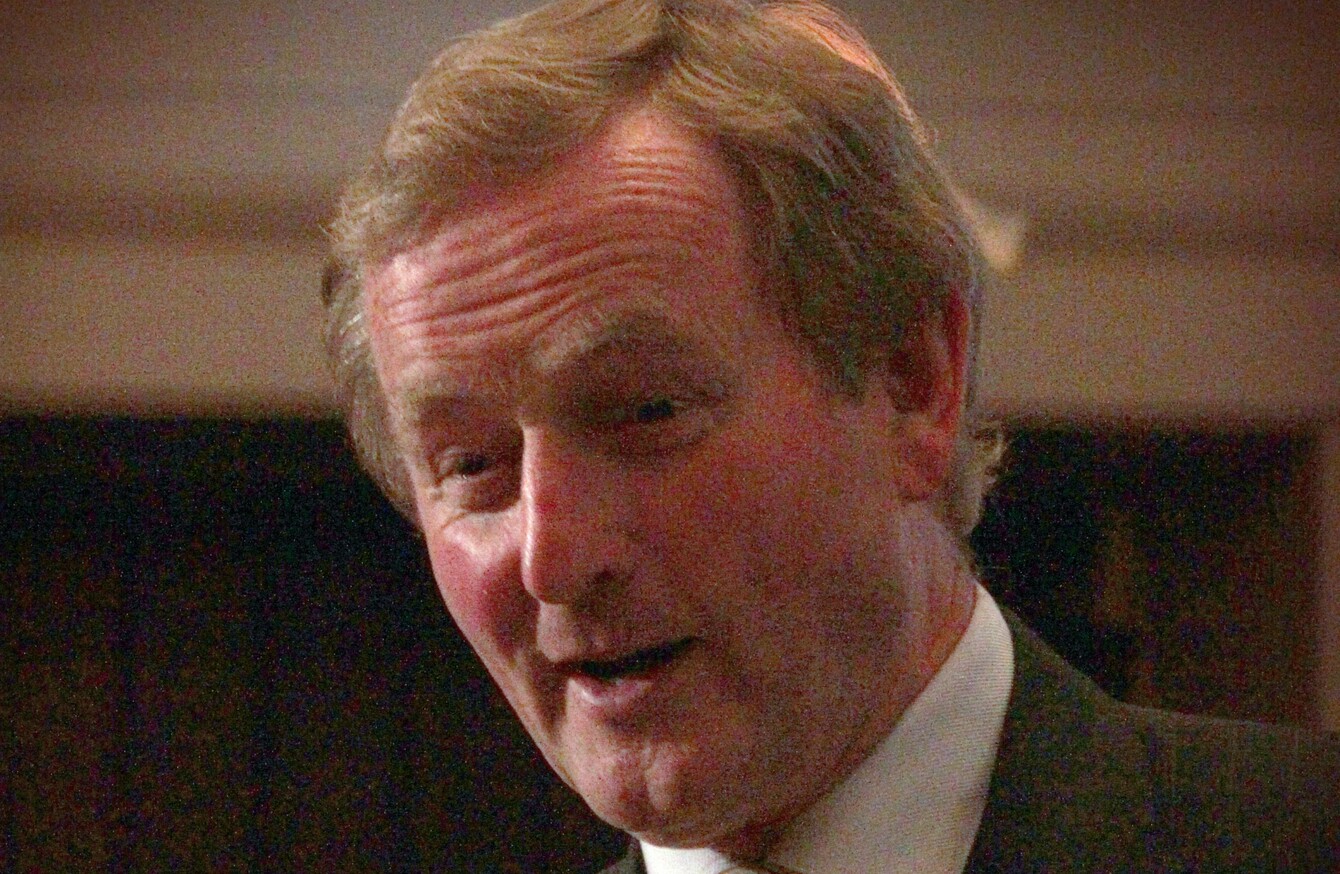 Enda Kenny pictured in July
Image: RollingNews.ie
Enda Kenny pictured in July
Image: RollingNews.ie
ENDA KENNY HAS said he is focused on implementing the Programme for Government after a difficult few months.
Fine Gael returned with 26 fewer TDs than in 2011 after February's general election. Kenny's party is still the largest in the country and leading a minority government.
Speaking to the Pat Kenny Show on Newstalk, the Taoiseach said he normally enjoys meeting people and the arguments that sometimes go with this when out canvassing.
However, he said of this year's election: "I just didn't enjoy it."
After a testing few months of talks on forming a government, Kenny said: "I've got my mojo back."
The Taoiseach said the Government has "a huge agenda in front of us" in terms of issues such as homelessness, the Apple tax ruling and the upcoming Budget, adding: "I intend to go flat out."
Kenny is the first-ever Fine Gael leader to be returned as Taoiseach. However, he said he's "not interested in history" in this regard.
He previously said he would not lead his party into another general election but refused to be drawn on when he might step aside, amid ongoing speculation Tánaiste Frances Fitzgerald and ministers Leo Varadkar and Simon Coveney have their eyes on his job.
"I have a mandate … and I'm not going to walk away," Kenny said, refusing to be drawn on this.
The Fine Gael parliamentary party is having a think-in in Kildare today.
Kenny said reports into what went wrong for Fine Gael in the general election and how the party can perform better in the next one, whenever that may be, will be published after they have been presented to the party's executive council.
John Halligan
Junior minister John Halligan has been making headlines in recent days over his unhappiness that University Hospital Waterford (UHW) will not receive a second catheterisation lab, which specialises in examining the heart.
Halligan said he was promised the lab would become a reality if he supported the Government. In an interview with the Sunday Independent yesterday, the Independent Alliance member said: "I will bring all hell down on top of them if they don't deliver this."
He accused three Fine Gael ministers, Michael Noonan, Simon Coveney and Simon Harris, of "dirty politics" in relation to the issue.
"What they should do now, if they believe I am destabilising the Government, is put me out. F*** 'em. Put me out. I don't care. If that's what they want to do, put me out. But I know what I am doing is right and honourable."
When asked about these comments, Kenny said: "I won't comment on that interview", but added he didn't think the language Halligan used was "suitable".
Kenny said the Programme for Government committed to the development of a second cath lab in UHW, subject to a favourable recommendation from an independent clinical review of the needs of the region.
Dr Niall Herity, a Belfast-based cardiologist, carried out the review and did not recommend a second lab was needed, but did call for more investment in existing cardiac services.
The Taoiseach said the recommendations have been accepted and will be reviewed in the future.
Kenny said Halligan has 11 responsibilities under his role as Minister of State for Skills and Training, adding: "I would like to hear him devote himself to those responsibilities."
When asked if he would sack Halligan, Kenny said the the Taoiseach of the day can only appoint or sack ministers and cabinet majority is needed to remove ministers of state.
Kenny said Halligan is "entitled to represent his constituents in Waterford" but added: "You cannot have a situation where every week you have somebody holding a government to ransom."
Apple Tax
Last week the Government won a Dáil vote, by 93 votes to 36, to appeal the European Commission's ruling that Ireland seek to get some €13 billion in back taxes from Apple.
"I believe that the decision was profoundly wrong," Kenny said today, noting the commission is entitled to look into the issue of state aid, but "not to determine that Ireland should become a global tax collector for Apple" as other countries could be entitled to part of the money.
Kenny said Ireland, as a sovereign nation, is entitled to "set the level of corporation tax that we believe is appropriate" in terms of maximising foreign direct investment and creating jobs.
#Open journalism No news is bad news Support The Journal

Your contributions will help us continue to deliver the stories that are important to you

Support us now
Brexit
Kenny said he has spoken to British Prime Minister Theresa May about the implications of the UK voting to leave the European Union and it is "appropriate that she has some time to reflect on what Britain wants".
Kenny said if the UK wants the benefits of free trade it also has to accept the principle of the freedom of movement of people.
In terms of Ireland, Kenny said no one wants to see a "hard border" involving custom controls between the Republic and north.
Kenny said people who signed up to the Good Friday Agreement did so with understanding that "people on this island had the right to move up or down as they please".
When speaking at a British Irish Association event in Oxford University last week, Kenny said a united ireland was a possibility post-Brexit.
Clarifying these comments, Kenny today said he meant Ireland "should be able to cater for that eventuality were it to happen", noting this could be 30 or 40 years down the road.
Budget
Kenny said "the expectations of many ministers will not be met" in next month's Budget, but Public Expenditure Minister Paschal Donohoe will sit down with them in the coming weeks and "sort it out".
"We don't have a blank cheque," he said.
Kenny also said the Government won't be writing a cheque to solve the ongoing Dublin Bus industrial dispute.
He said Transport Minister Shane Ross is "keeping a close eye on it" but "can't interfere".
He said he hoped "compromise and solution" would be reached by negotiations with workers and management.