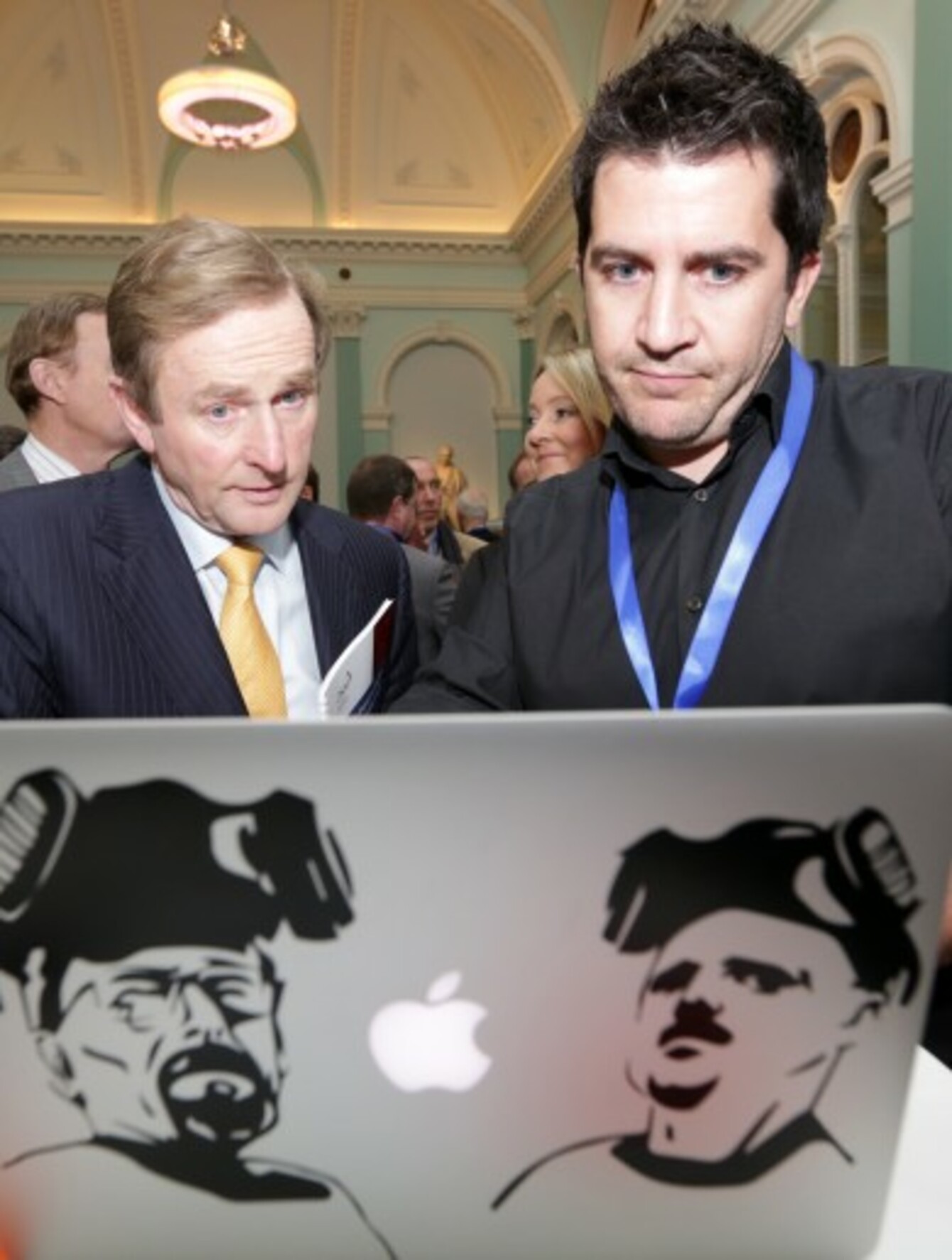 Kenny said that pornography has become "ubiquitous and damaging". (File photo)
Image: Laura Hutton/Photocall Ireland
Kenny said that pornography has become "ubiquitous and damaging". (File photo)
Image: Laura Hutton/Photocall Ireland
TAOISEACH ENDA KENNY has said that some of Ireland's youth is being "tainted and corrupted" by pornography and that a "national conversation" is needed on the issue.
The Taoiseach was speaking as he launched a new helpline for the victims of crime and Today FM reports that he described pornography as 'ubiquitous and damaging'.
"It's always important that we should have a national conversation about what's important for our children, what is and should be a priority for our children when they're growing up and when they grow up being online," he said.
And from that point of view, what used to be termed the 'lads magazines' have now been replaced with a pornography that is as ubiquitous as it is damaging. And our young people growing up imagining what they see on a screen might be normal sexual behaviour.
"There has to be a discussion about this in terms of families and children and the kind of society that is evolving in the start of the second century since the anniversary of the 1916 rising," he added.
The Taoiseach went on to say that the issue is a difficult one to tackle because of the "avalanche" of information young people are exposed to.
There is clearly an issue there that must be addressed and it is clearly very difficult to be addressed given the ferocity of the avalanche of communications of all descriptions that are coming at young people now.
"And for those older generations who just can't reach into those spheres where young minds are in some cases being tainted and corrupted by an avalanche of this kind of material. So this matter is part of our agenda," Kenny said.
The ISPCC's 2015 Annual Report noted earlier this year that children as young as six are viewing pornography, leaving them "confused and scared" .