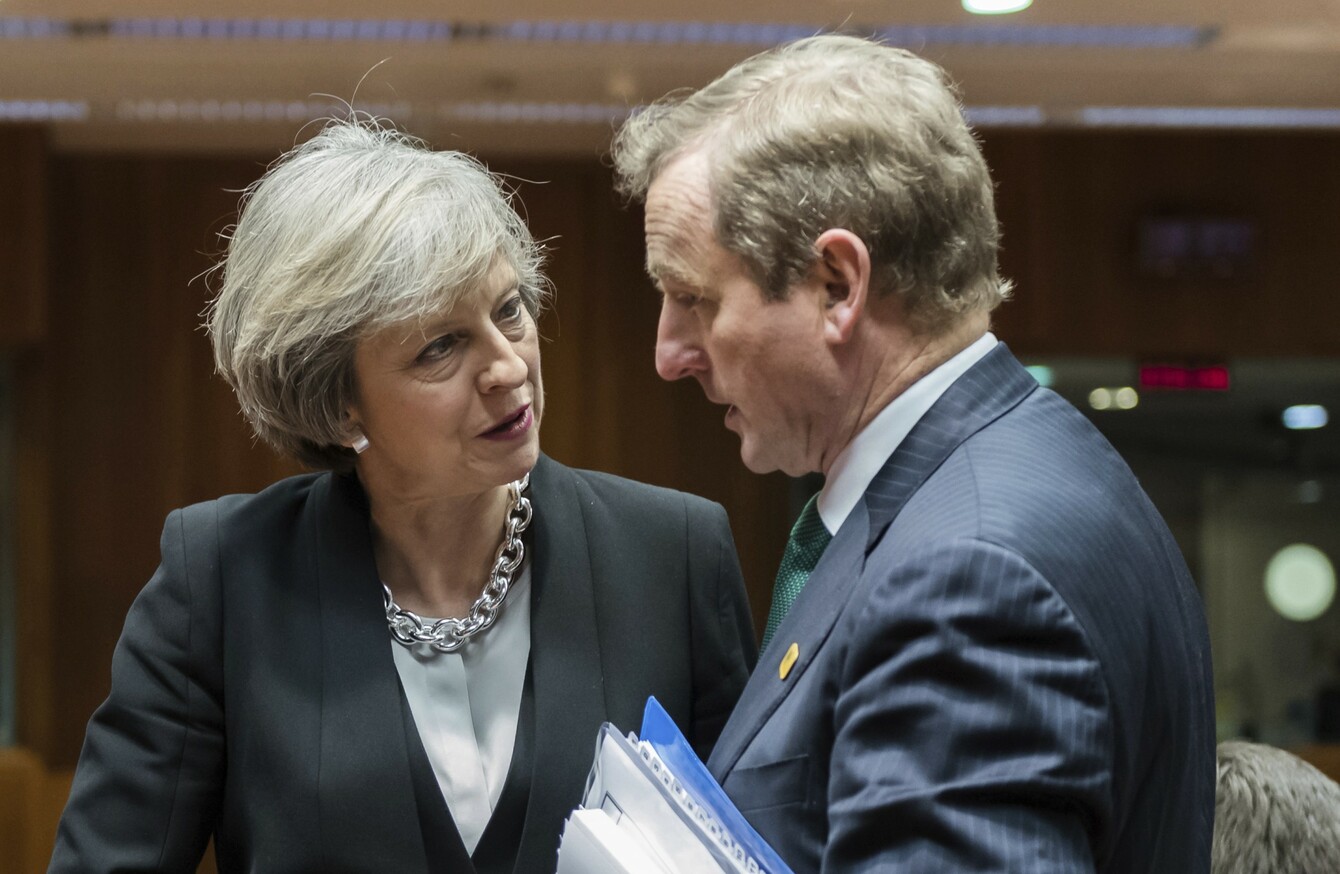 Image: AP/Press Association Images
Image: AP/Press Association Images
TAOISEACH ENDA KENNY and British Prime Minister Theresa May have had a phone call this evening to discuss the Northern Ireland election.
Earlier today, the British secretary for Northern Ireland James Brokenshire called an snap election for the 2 March – putting an official end to the powersharing government between Sinn Féin and the DUP.
Tonight, May and Kenny discussed the current situation in Northern Ireland, and their hopes for an election campaign would be respectful, and that they would return to a partnership under the Good Friday Agreement as soon as possible.
If the to-be elected officials of the Stormont Assembly can't form a government – Sinn Féin have promised they won't return to the 'status quo' – it's been suggested that direct rule between London and Dublin might be put in place.
"No one should underestimate the challenge faced to the political institutions here in Northern Ireland and what is at stake," Brokenshire said today in Belfast.
"I would strongly encourage the political parties to conduct this election with a view to the future of Northern Ireland and re-establishing a partnership government at the earliest opportunity."
An austere Brexit
May also spoke about the Brexit speech that she plans to give tomorrow where she's expected to outline her plan to negotiate for an austere or 'hard' Brexit.
Kenny repeated the concerns Ireland have if a 'hard' Brexit were to come about, covering the economic and trading relationship, the common travel area, and the Northern Ireland Peace Process including border issues.