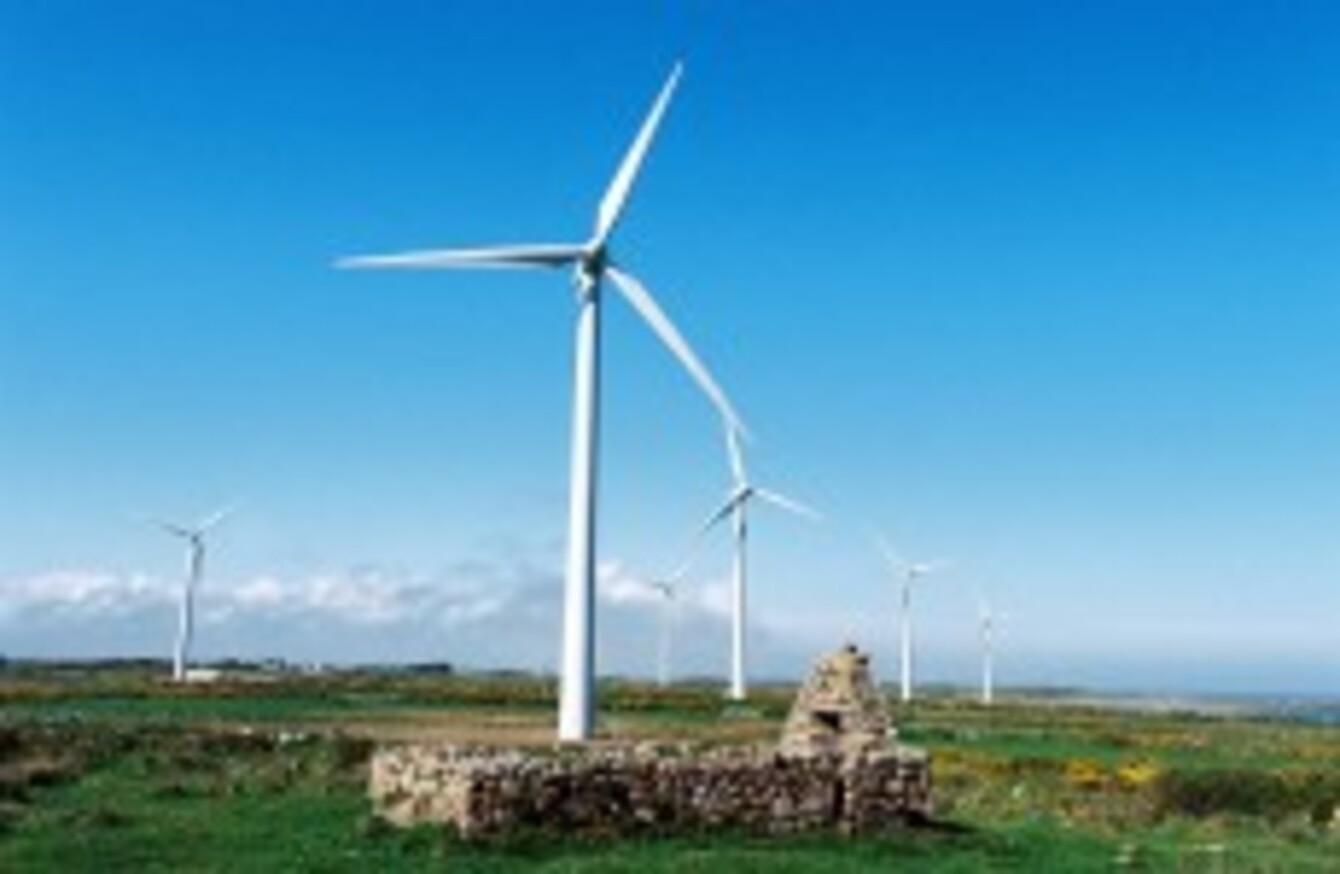 Image: Photocall Ireland
Image: Photocall Ireland
LOW WIND VOLUMES and the resulting drop in output from the country's fleet of wind turbines resulted in a six per cent increase in electricity prices during March.
Lower wind speeds than expected combined with "forced outages" from efficient gas and cheap coal plant to drive the price of electricity up, Bord Gais said in its latest energy index.
The situation was in marked contrast to the previous month, when strong output from wind power resulted in lower than normal electricity prices.
Commenting on the news, Bord Gais power trader John Heffernan said:
This is in sharp contrast to last month when a significant volume of wind helped to drive down wholesale prices and it shows how volatile prices have become given the capacity of wind-powered generation installed on the Irish system.
Overall, the index showed a rise of one per cent in energy prices across the board, with the electricity spike tamed by a five per cent drop in UK gas prices and a one per cent decrease in oil prices.
Crimea threat
Bord Gais said that while the unrest in Crimea has yet to have an impact on prices, the situation remains a major threat to the stability of the gas market.
Heffernan said:
Russia supplies 30 per cent of Europe's gas, and half of that comes via Ukraine. With all eyes on the news coming from Ukraine, it remains to be seen what the exact effect of Gazprom's recent price hike and of Ukraine's fiscal health will have on the wider market.
He said that the risk that Russia will cut off the supply over Ukraine's non-payment of gas debt was a bigger threat than the spectre of military conflict in the region.
"As of the 1st of April, Ukraine owes Russia $1.71 billion (€1.25 billion) in gas debt. The crisis has put Europe's energy dependency at the top of the political agenda and has strengthened the rationale for the development of indigenous resources."