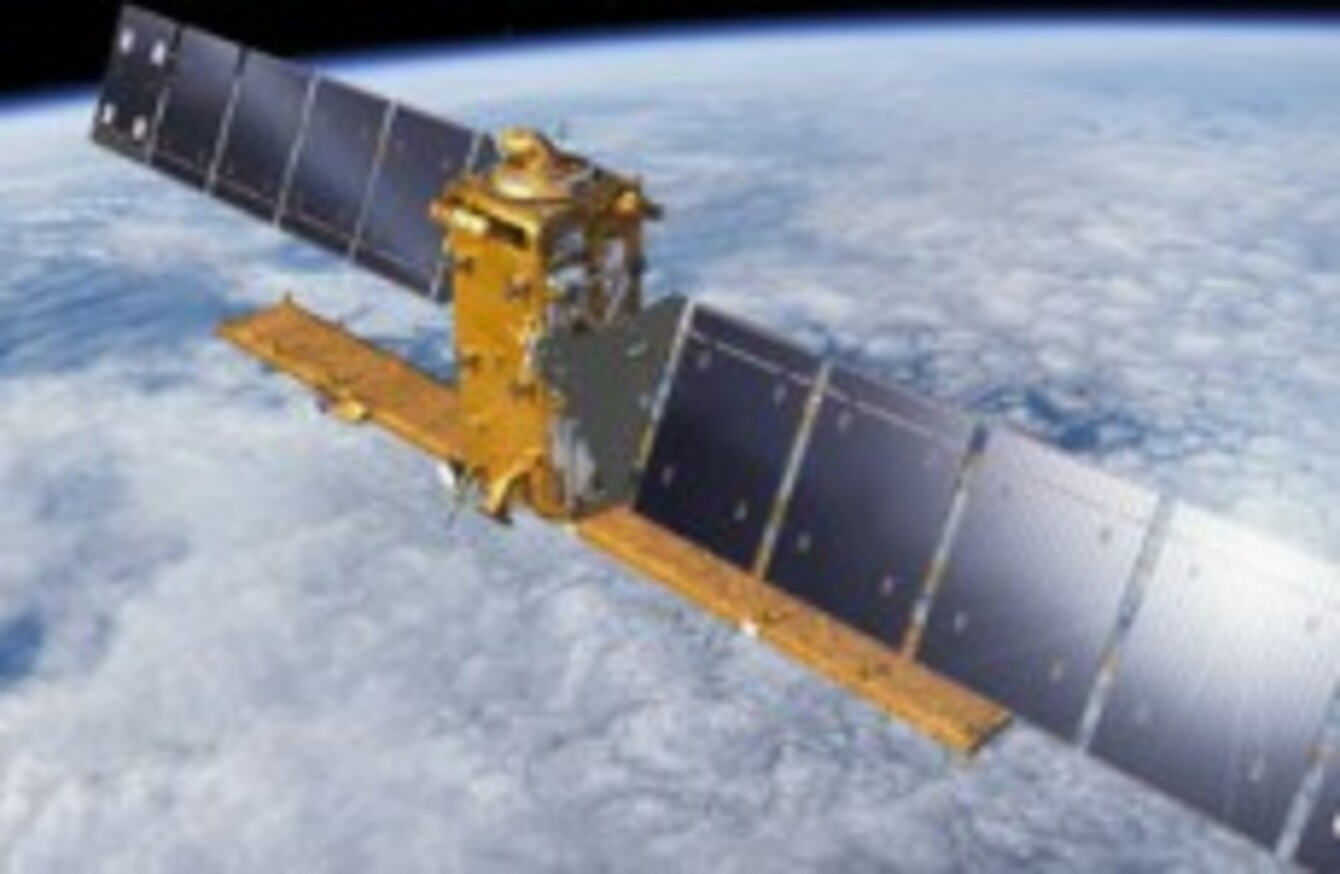 Image: ESA
Image: ESA
THE FIRST SATELLITE for one of the largest environmental monitoring programme will be launched later today.
The European Space Agency (ESA) will be launching the Sentinel-1A spacecraft from Europe's spaceport in French Guiana.
The satellite will be taken into orbit around Earth on a Soyuz rocket, and the flight will take it to an altitude of just under 700km.
Sentinel-1A is a polar-orbiting, all-weather, day and night radar imaging satellite which will be used for land and ocean services. It will be used to deliver data for a number of services such as monitoring ice in the polar oceans to tracking land subsidence.
It will be followed into orbit by a number of other satellites over the next few years. Sentinel-2 will deliver high-resolution optical images for land services, Sentinel-3 will provide data for services relevant to the ocean and land, and Sentinel-4 and Sentinel-5 will provide data for atmospheric composition monitoring from geostationary and polar orbits, respectively.
The Sentinel-5 Precursor will be dedicated to atmospheric monitoring while Sentinel-6 will be used for climate studies and operational oceangraphy.
The launch is part of the Copernicus programme, an European system for monitoring the Earth.
The programme, which is headed by the European Commission in partnership with the ESA, uses earth observation satellites and in situ sensors such as ground stations, airborne and sea-borne sensors to provide data relating to environment and security issues.
More than €4.3 billion has been put towards the project, and the data gathered from it will be made available to businesses which will benefit from it such as transport, oil and gas, insurance and agriculture.
According to the EU, Copernicus could generate more than €30 billion and create 30,000 jobs in Europe by 2030.