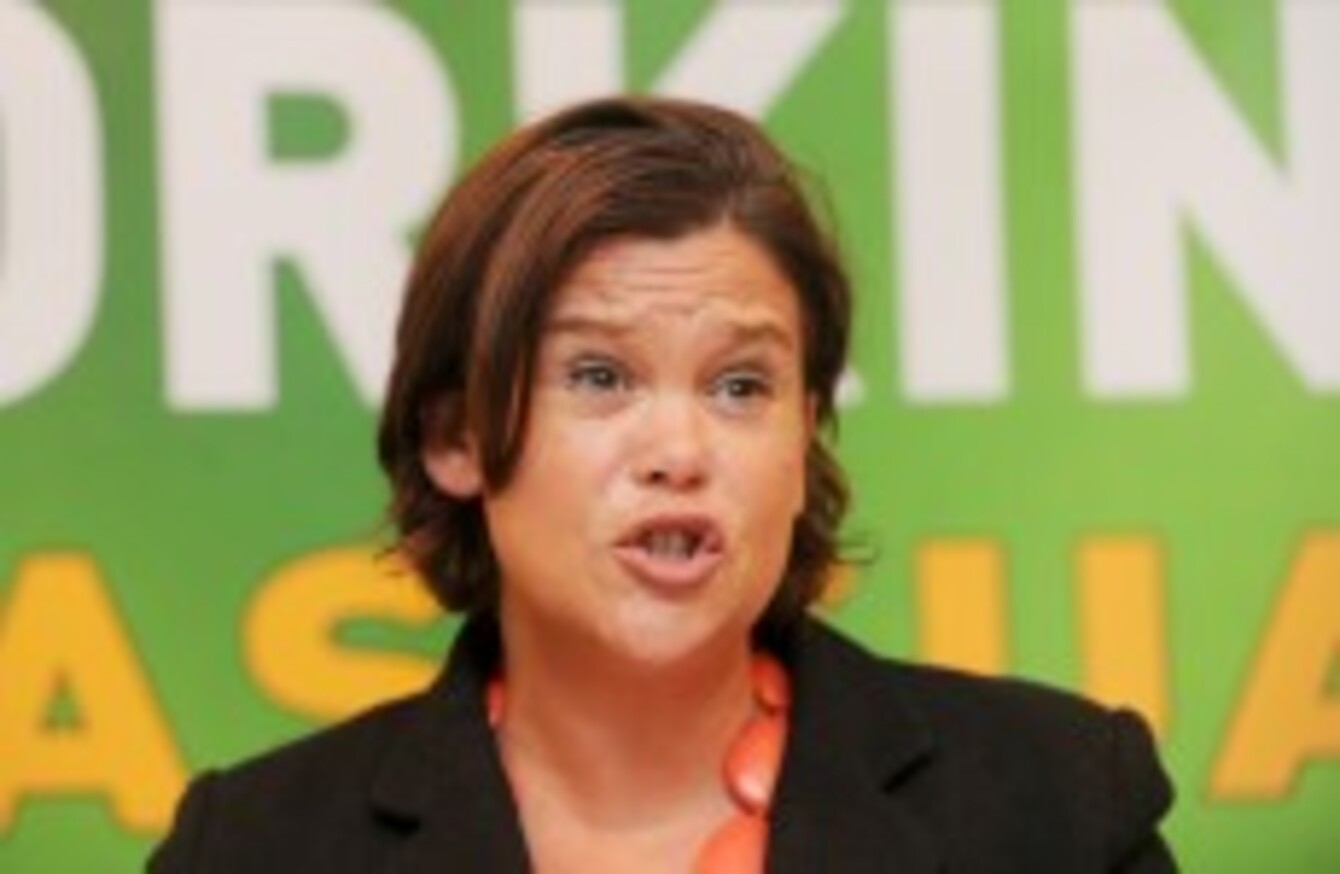 Mary Lou McDonald
Image: Photocall Ireland
Mary Lou McDonald
Image: Photocall Ireland
THE ESRI HAS been heavily criticised by Sinn Fein in the wake of its latest economic report published today.
In its quarterly economic report, the Economic and Social Research Institute (ESRI) says that Ireland's economy is "bouncing along the bottom" and has predicted the domestic economy will shrink this year.
The report said that while the public finances were improving "significant cuts in public expenditure" will still be needed irrespective of any deal that Ireland gets on its banking debt.
But Sinn Féin's deputy leader Mary Lou McDonald said the ESRI – the leading economic think-tank in Ireland which is partly funded by government – was part of a "band wagon that continues to push the austerity agenda in face of all the facts that show austerity is lengthening the crisis".
She pointed to the organisation's claim in the middle of the financial crisis that the country's banking debt was manageable and said that it was not seeing the connection between its gloomy economic forecast and the government's policies.
McDonald said: "The ESRI is contributing nothing to this debate and will continue to contribute nothing if it does not stand back and take an objective view of the Irish economy. €25 billion has come out in budget adjustments since 2008.
"In 2012 we still have a €13 billion deficit, debt to GDP over 100 per cent, 460,000 people on the live register, hundreds of businesses closing each year, thousands emigrating, a flat-lining GDP, a domestic economy on the floor.
"Yet nobody in the ESRI or Government thinks that warrants a change of policy direction," she said, adding: "This report today is a waste of paper."