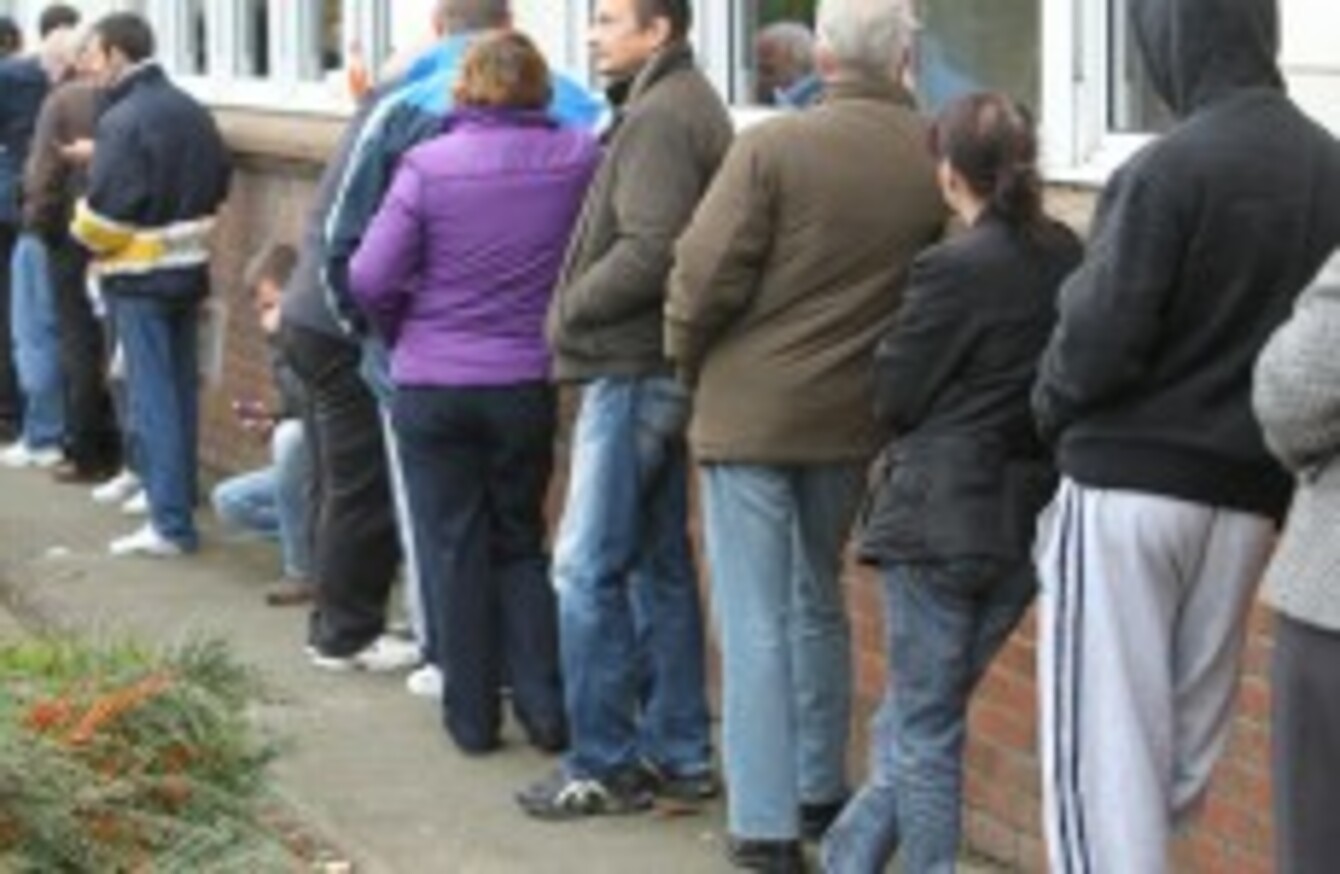 Image: Leon Farrell/Photocall Ireland
Image: Leon Farrell/Photocall Ireland
THE 'GREAT RECESSION' had a major impact on Ireland's young people.
A new study from the ESRI said that while the country's unemployment rate increased from 4.6 per cent in 2006 to 15 per cent in 2012, the youth unemployment rate increased from 9.9 per cent to 33 per cent.
The proportion of unemployed youths with no formal education increased over the recessionary period, as did the percentage that were long-term unemployed and those not in employment, education or training (NEET).
ESRI researchers were involved in a number of studies examining unemployed and NEET youths.
They looked at data from the Central Statistics Office's (CSO) Quarterly National Household Survey (QNHS) and examined the labour market transition patterns of unemployed youths and NEET individuals in both 2006 and 2011.
"What we're finding is that the importance of higher levels of education has become much more important since the recession," researcher Eilish Kelly of the ESRI told us.
But she said that post-Leaving Certificate (PLC) qualifications, including internships, are "not as valued as much in the labour market" today in post-recession Ireland.
Here's what they discovered
They report that before the downturn (2006), young females were more likely to be unemployed.
But in post-recession Ireland, the risk was higher for young males.
The analysis revealed that unemployed females were more likely to find a job
during both the boom and after the recession.
"Non-Irish national youths have a higher likelihood of becoming unemployed since the economic downturn as well," they reported.
They also found that the importance of having a Leaving Certificate or higher level of education in reducing the risk of a young person becoming either unemployed or NEET "has become stronger since the economic crisis".
The research found that there was a dramatic reduction in the percentage of both unemployed and NEET youths who moved into employment between 2006 and 2011:
From 38% to 17.4% for unemployed youths
From 21.4% to 13.6% for NEET individuals.
NEET males were more likely than females to find work during 2006, but this was no longer the case in 2011.
For both groups, the negative effect of having a Junior Certificate or less on finding a job has become stronger since the recession.
A Post-Leaving Cert (PLC) level qualification (including apprenticeships) is no longer important for unemployed youths in securing employment.
They said this was most likely due to the fall in the construction industry and its related sectors.
The analysis revealed that the reduction in the number of unemployed and NEET youths finding work between 2006 and 2011 was "driven by changes in the external environment that changed the value of the characteristics that such individuals possessed".