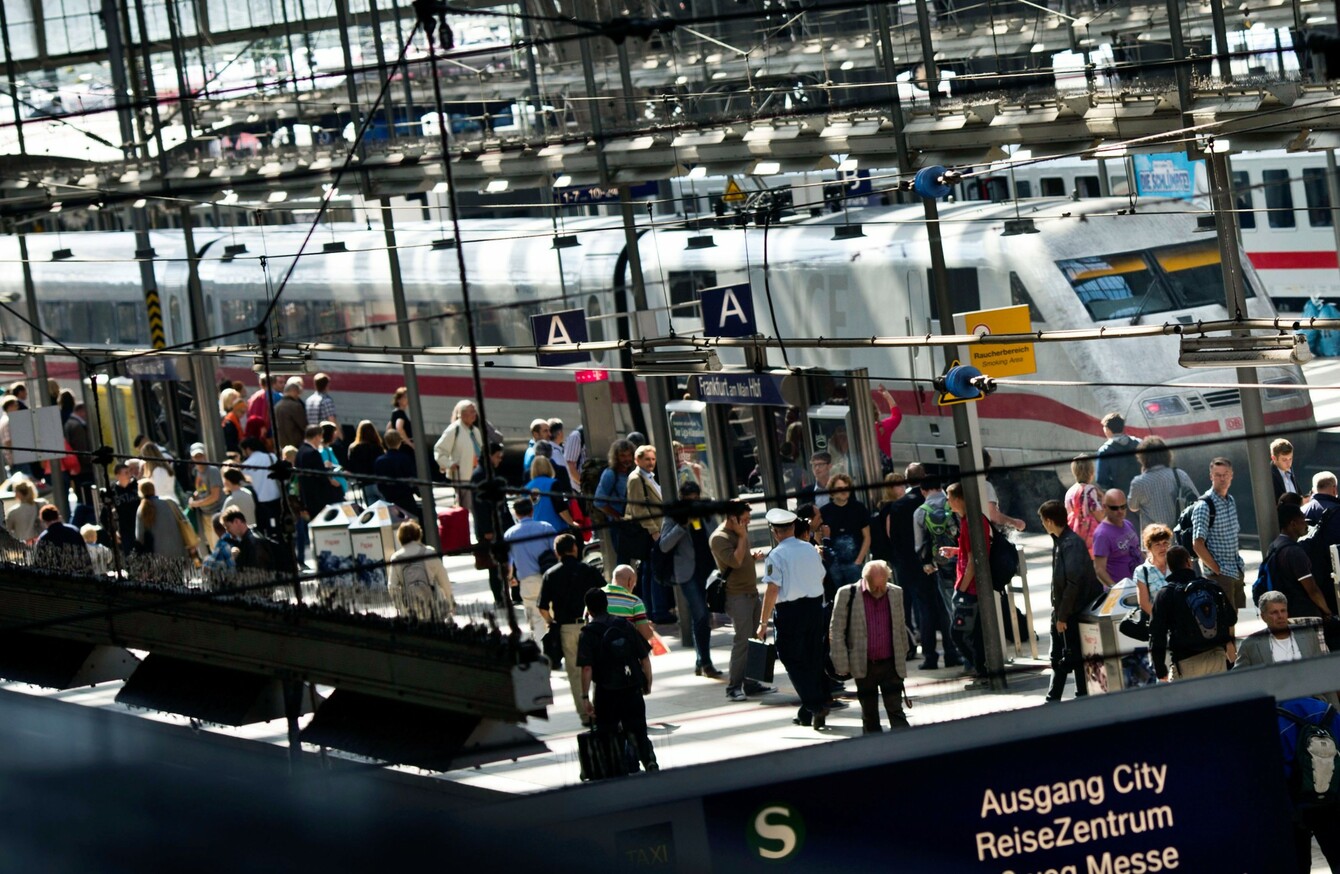 Image: DPA/PA Images
Image: DPA/PA Images
TEENAGERS ACROSS EUROPE are closer to receiving a free interrailing voucher on their 18th birthday after a vote in the European Parliament passed.
The idea, spearheaded by Manfred Weber, leader of Fine Gael's EPP group, would mean EU citizens would receive free pass to travel the trainlines of the continent.
Weber is requesting that the European Commission funds and launches an initiative whereby 18-year-olds are gifted a single use interrail ticket for their birthday.
The programme would be funded by the European Commission in cooperation with member states and rail companies.
Fine Gael Senator Neale Richmond welcomed the vote in the European Parliament which confirmed its priorities for the 2018 EU Budget. Included in this set of priorities was the interrailing initiative.
"This vote is just the first document that parliament produces in the annual budget procedure. It sets out the line that parliament expects the commission to take when drawing up its budget proposals and any proposal included in this is certainly a promising beginning.
"As a student, I was very fortunate to travel across Europe on an interrailing ticket and it was that experience that plays such a large part in my belief in the greatness of the European project and the importance that, particularly now in the wake of Brexit, we fight for the survival and continuing strengthening of the EU," Richmond said.
Interrailing is a common holiday option for Europeans and involves getting trains around Europe from place to place over a period of time.
Typically, a person buys a single multi-use ticket which they can to take trains all around Europe.