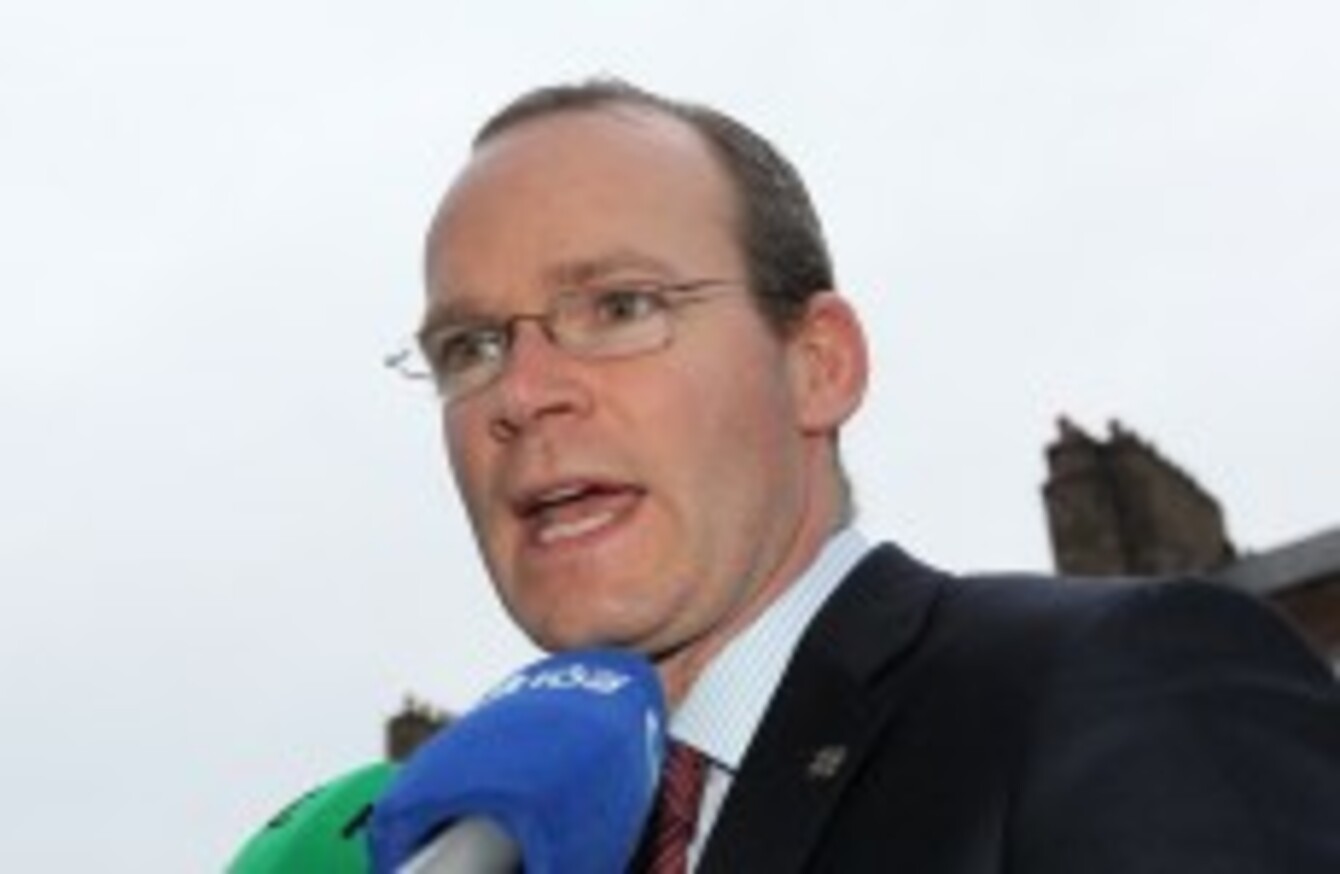 Fine Gael Minister for Agriculture Simon Coveney
Image: Sam Boal/Photocall Ireland
Fine Gael Minister for Agriculture Simon Coveney
Image: Sam Boal/Photocall Ireland
HORSEMEAT WILL BE on the agenda at an informal ministerial meeting in Brussels tomorrow.
The meeting was convened by the Irish Presidency, and is described as "an informal Ministerial meeting on the current issue of the mislabelling of meat products".
It is due to take place at 5.30pm CET and its purpose is to "have an exchange of views and allow for sharing of information" between the most affected member states on the issue, including France, UK, Luxembourg, Sweden, Romania and Poland.
This meeting comes ahead of a discussion on the issue that the Presidency is arranging at the Council of EU Agriculture Ministers on February 25. Commissioner Tonio Borg and a representative from the cabinet of Commissioner Dacian Ciolos will also take part in the talks.
The meeting will be chaired by Ireland's Agriculture Minister Simon Coveney. Yesterday, Minister Coveney announced that he was requesting Irish manufacturers of processed meat products to carry out DNA testing on their items.
The news came as Tesco confirmed that its frozen spaghetti bolognese was found to contain horse DNA. Since the news broke on 15 January that horse and pig DNA was found in supermarket beef burgers sold in Ireland, the horsemeat scandal has spread to other European countries, including Britain and France.