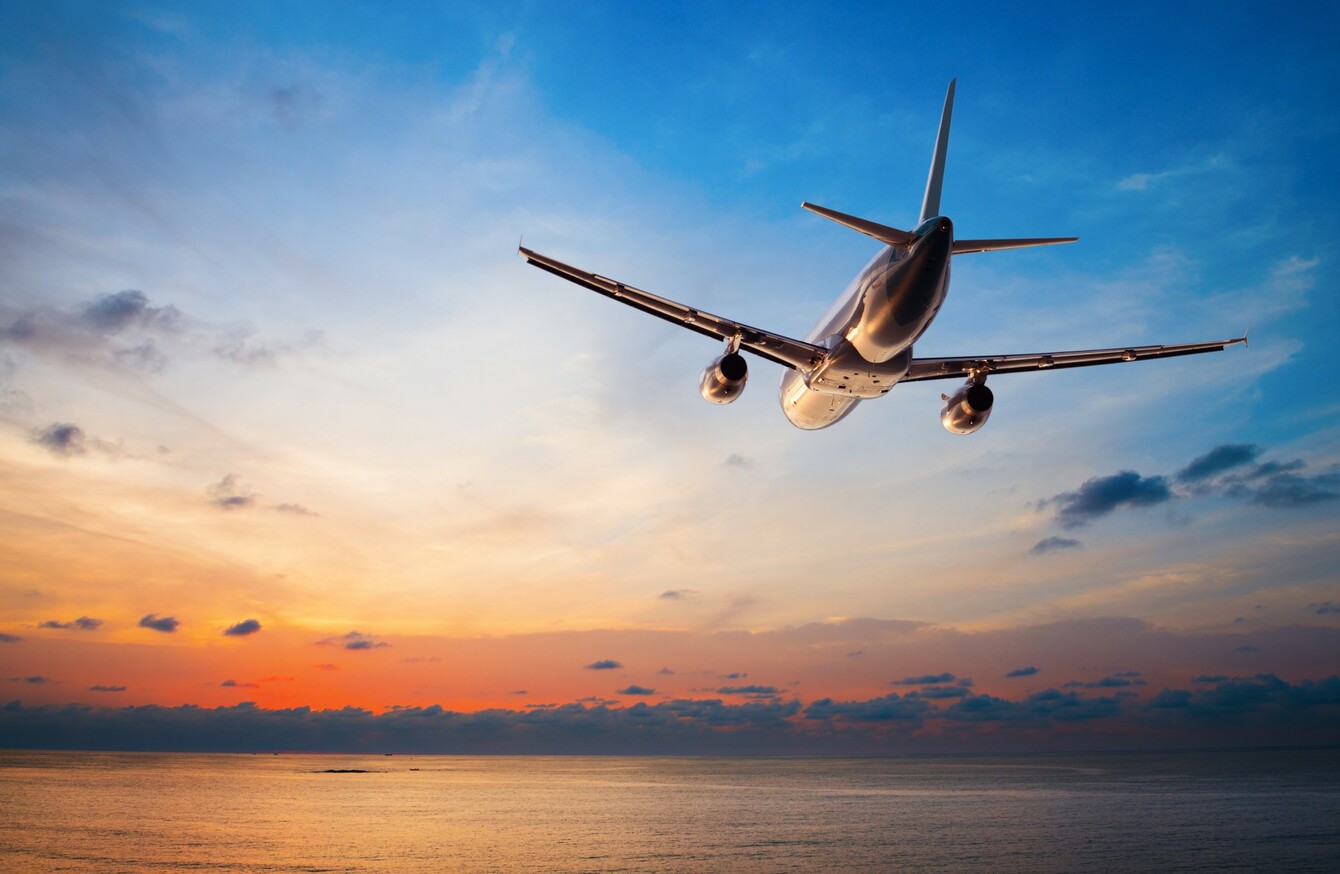 Image: Shutterstock/Iryna Rasko
Image: Shutterstock/Iryna Rasko
AFTER MONTHS OF uncertainty about international travel, it's hoped a new EU plan will help jump start the aviation sector in a safe way. 
The new EU traffic light system was signed off at EU level on 13 October.
Previous to this, there was mainly an adhoc system in place, with many countries deciding their own rules and regulations. 
While the majority of the EU countries opened their borders in June – allowing for tourists to go away on holidays or people to travel for business – Ireland took a stricter approach than many.
The Green List permitted travel for non-essential reasons to a very limited (and, it turned out, ever dwindling) set of locations. That system has since been scrapped in favour of the new EU-wide system.
So what is this new plan?
The EU traffic light system for international travel will come into effect in Ireland from tomorrow.
Under the plan, the European Centre for Disease Prevention and Control will publish a weekly map of the EU using a three-stage colour system (green, orange and red) to indicate the level of risk in each area.
Levels will be determined by a variety of epidemiological factors including the 14-day incidence per 100,000 population and the level of positive tests.
The updated map is published weekly on Thursdays.
If you are arriving from a green region, what does that mean?
Currently, there are no green countries on the list, but people arriving into Ireland from EU green regions do not have to restrict their movement for 14 days. 
Okay, what if you are arriving from an orange region?
The government has agreed that the requirement for those arriving from orange locations to restrict their movements can be waived if they have a negative Covid-19 PCR test result up to three days before arrival.
Transport Minister Eamon Ryan has said that passengers will need to get the test of their "own volition", stating that if they do not have a negative test, they will be asked to adhere to the advice of restricting their movements for 14 days following arrival.
And red countries?
The current requirement to restrict movement for 14 days following arrival from a red region remains but the government agrees that, as soon as practicable, this can be waived following a negative result from an approved PCR Covid-19 test taken five days after arrival, with travellers restricting movements until then.
Testing requirements for arrivals from red countries will be in place "in a matter of weeks", according to Ryan.
What about children, do they have to be tested?
Children under 6 are to be exempt from testing requirements.
So what regions are currently green, orange and red?
The new ECDC map was published on Thursday, and will apply when the traffic light system kicks in for Ireland on Sunday. Regions currently listed as orange include Norway, Finland, and areas in Greece.
Most other areas are currently red.
The new ECDC map which will apply when traffic light system kicks in for Ireland on Sunday.

Regions currently listed as orange include Norway, Finland, areas in Greece.

Regions in Denmark, Latvia and the Canary Islands have all been removed from amber list. https://t.co/khG08ual79

— Christina Finn (@christinafinn8) November 5, 2020
What is the government's advice on all this?
The Department of Foreign Affairs, which sets government policy on travel, states that Ireland is implementing the new traffic light approach to travel, which applies to countries in the EU and UK.
If you are considering travelling outside of Ireland, the Department of Foreign Affairs says it continues to advise against non-essential travel overseas, other than to countries that are part of the EU 'traffic lights' approach, where the advice is to exercise a high degree of caution (this includes Great Britain but not Northern Ireland). 
What about pre-departure testing at Irish airports? 
In terms of a testing regime in Ireland, transport minister Eamon Ryan has said the government wants to make sure that such a system does not impede on HSE capacity.
#Open journalism No news is bad news Support The Journal

Your contributions will help us continue to deliver the stories that are important to you

Support us now
This week he told an Oireachtas committee that he is confident such a testing regime could be "done quite quickly".
He said the government has been engaging with the DAA which has engaged with about 20 providers that can supply Covid-19 tests.
Ryan said he expects the private sector to provide the tests. Testing does not necessarily have to take place at their airports, he said, adding that there are considerations that it could take place elsewhere or that people could get their test prior to departure from a private operator. 
What does NPHET think about it all?
Chief Medical Officer Tony Holohan has said international travel remains unsafe. 
If testing of incoming passengers is introduced here, the "most efficient" method to manage viral importation is to have a 5-7 day period of restricted movement with a symptom check and Covid-19 test on Day 5 after arrival, he said. 
"This approach can still miss up to 15% of the imported cases. I understand that Finland and Germany are among the countries that have signalled intentions to adopt this measure as part of their travel policies," Holohan said this week.
However, government only appear to be adopting this approach for red region areas as of now. Ryan said this week that while they will engage with NPHET on the implentation of the traffic light system, and welcome its advice, it is the government that will be making the decisions around travel, not NPHET.
This plan relates to travel within Europe, what about the US?
In terms of travel between the EU and the US, the EU's new protocol for rapid testing due shortly should give a harmonised approach to testing relating to travel.
Director for Aviation in the European Commission, Filip Cornelis, told the Oireachtas Transport Committee recently that while such measures will be rolled out in Europe first, he could see the scope of working with other countries that adopt similar protocols.
He said the US would be an "obvious candidate" but said there it is "still a little bit too early to take those steps as far as we are concerned".