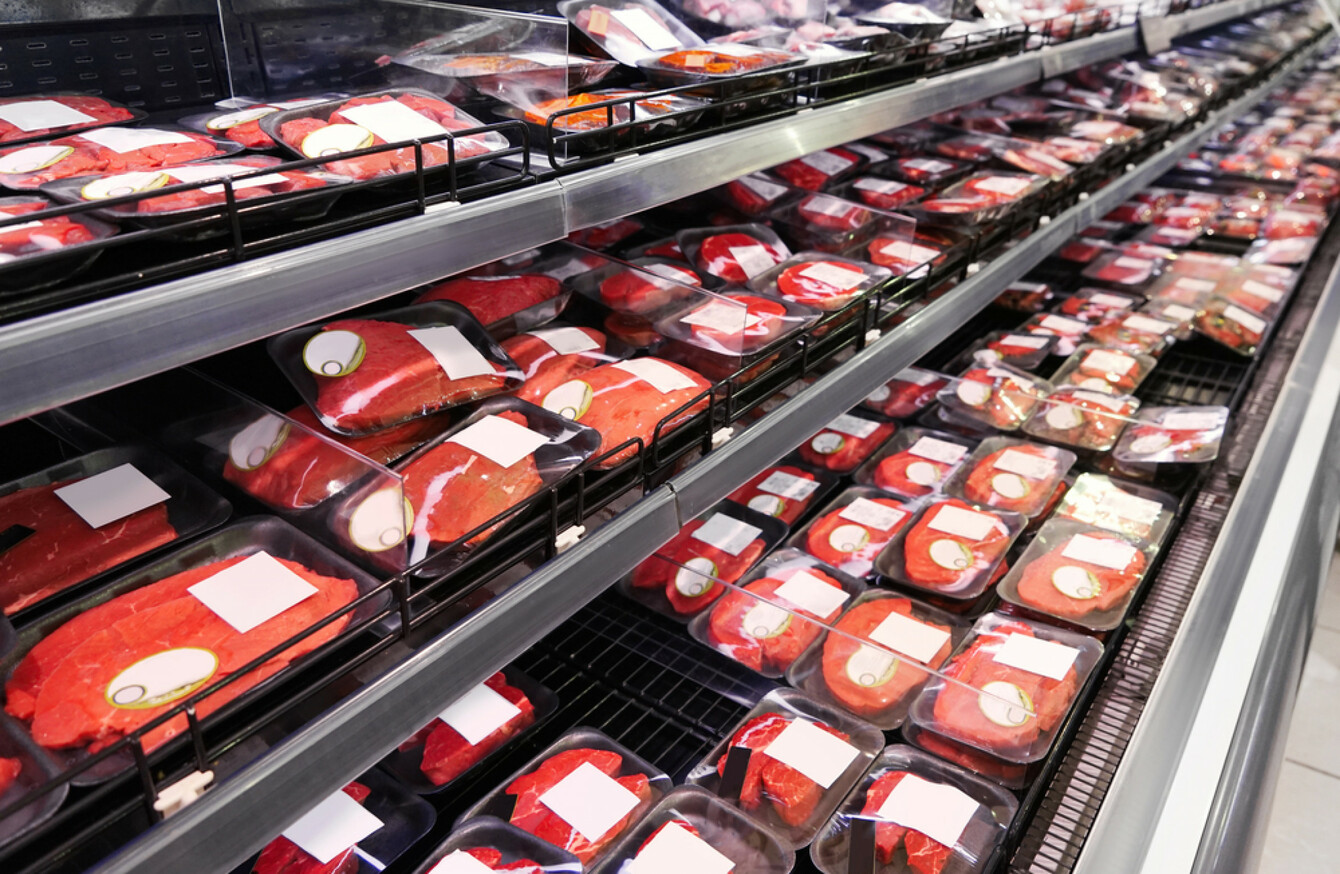 Image: Shutterstock/Africa Studio
Image: Shutterstock/Africa Studio
THE EUROPEAN COMMISSION is proposing new regulations to crack down on what it says are "unfair trading practices" in Europe's supply chain that brings food from the farm to the supermarket and kitchen table.
In a speech to the European Parliament earlier this month, agriculture commissioner Phil Hogan said he was targeting "the most damaging, unfair practices" in the food-supply industry with the aim of giving farmers and SMEs "greater certainty and less need to manage risks over which they have little or no control".
The Irish politician outlined a number of specific measures, such as prohibiting late payments to suppliers, last-minute cancellations and retroactive changes to contracts.
"The food supply chain is particularly vulnerable to unfair trading practices due to large differences in bargaining power," Hogan said.
"A chain is only as strong as its weakest link, so these measures are in the interests of the food supply chain as a whole – from the farmer in the field to the consumer in the supermarket aisle."
The commission's proposal would also require each member state to create a public authority to enforce these regulations.
Although many countries, including Ireland, already have national rules on the matter, Hogan's proposal aims to ensure a standard level across all EU states.
The Competition and Consumer Protection Commission (CCPC) introduced the Irish Grocery Goods Regulations in 2016 to facilitate greater transparency in the grocery industry, monitor compliance and investigate complaints in the supply chain.
Fair share
In Ireland, news of the planned regulations were welcomed by farming groups.
The Irish Farmers' Association (IFA) described it as "the first step in rebalancing power in the food chain", while the Irish Cattle and Sheep Farmers' Association said that it would help to curtail "the greedy practices and excessive profiteering at retail level".
Joe Healy, IFA president, told Fora that these proposals are "hugely important" for the industry.
"We need to make sure that farmers are getting their fair share of the consumer euro," he said. "Often farmers have to wait too long for payments, or they just aren't getting paid enough.
We know what the farmer earns and what the consumer pays, but what is happening in between? We need more transparency and we need legislation to achieve that.
He added that the current Grocery Goods Regulations in Ireland are "ineffective" and change is necessary.
"When the regulations came in two years ago, we welcomed them," Healy said. "But there were two things missing – a ban on below-cost selling, and an independent regulator.
"Farmers have no faith in the system as they haven't seen anything so far to give them confidence."
Instead, he suggested that Ireland should have a more independent structure like the UK's Grocery Code Adjudicator, which could be backed on a European level under the Commission's new proposals.
Retail response
However, not everyone is entirely convinced by the new measures being proposed.
EuroCommerce, the representative body for retail and wholesale in Europe, stated that the proposals "won't harmonise anything", and will instead harm countries where the supply chain already works well.
But what would this mean for the Irish market?
Speaking to Fora, Thomas Burke, director of Retail Ireland, said that he would share EuroCommerce's concerns about a effectiveness of a Europe-wide directive.
"What's interesting about the debate is the attempt to standardise practices at a European level," he said.
The differences between markets are significant, and a 'one size fits all' approach isn't necessarily the best solution.
With regards to the IFA's claims that the current system in Ireland is ineffective, Burke said that it is "far too early" to make that call as the regulations have only been in place for a couple of years.
"It would be premature to make a judgement as more time is needed to accurately assess the results of these regulations," he said.
He noted that the CCPC's regulations place Ireland in a better position than many other EU member states, meaning that the commission's proposals may have less of a significant effect in this country.
"The impact from an Irish perspective would be limited as our regulations already go above and beyond," Burke said. "We're probably ahead of the game already as some countries have no regulation at all."
#Open journalism No news is bad news Support The Journal

Your contributions will help us continue to deliver the stories that are important to you

Support us now
Consumer cost
In its proposals, the European Commission said that there is "no reason why this legislation should lead to price increases for consumers", stating that there is no evidence to suggest that the unfair trading practices being targeted lead to lower consumer prices.
Healy agreed with this point, adding that consumers have great power and retailers will want to remain competitive to keep their business.
"We're certainly not calling for consumers to pay more, just to be aware that everyone in the supply chain should get their fair share," he said.
However, Burke suggested that any kind of "regulatory creep" could impact retailers financially, which may have negative consequences for Irish shoppers if new measures are introduced down the line.
"If having to deal with new regulations leads to an increase in costs for retailers, they could end up passing this expense onto customers," he said.
It is too early to say exactly what changes could be brought in by these proposals. The directive, along with an impact assessment, is now being submitted to the European Parliament and Council, and a decision is not expected until later this year.
But for now, Ireland's farmers are celebrating a small victory.
"Hopefully we'll have the momentum to drive this forward now," added Healy. "Farmers have felt powerless in the food supply chain, and this move will strengthen their position, as well as their confidence."
Sign up to our newsletter to receive a regular digest of Fora's top articles delivered to your inbox.
Written by Sarah Harford and posted on Fora.ie