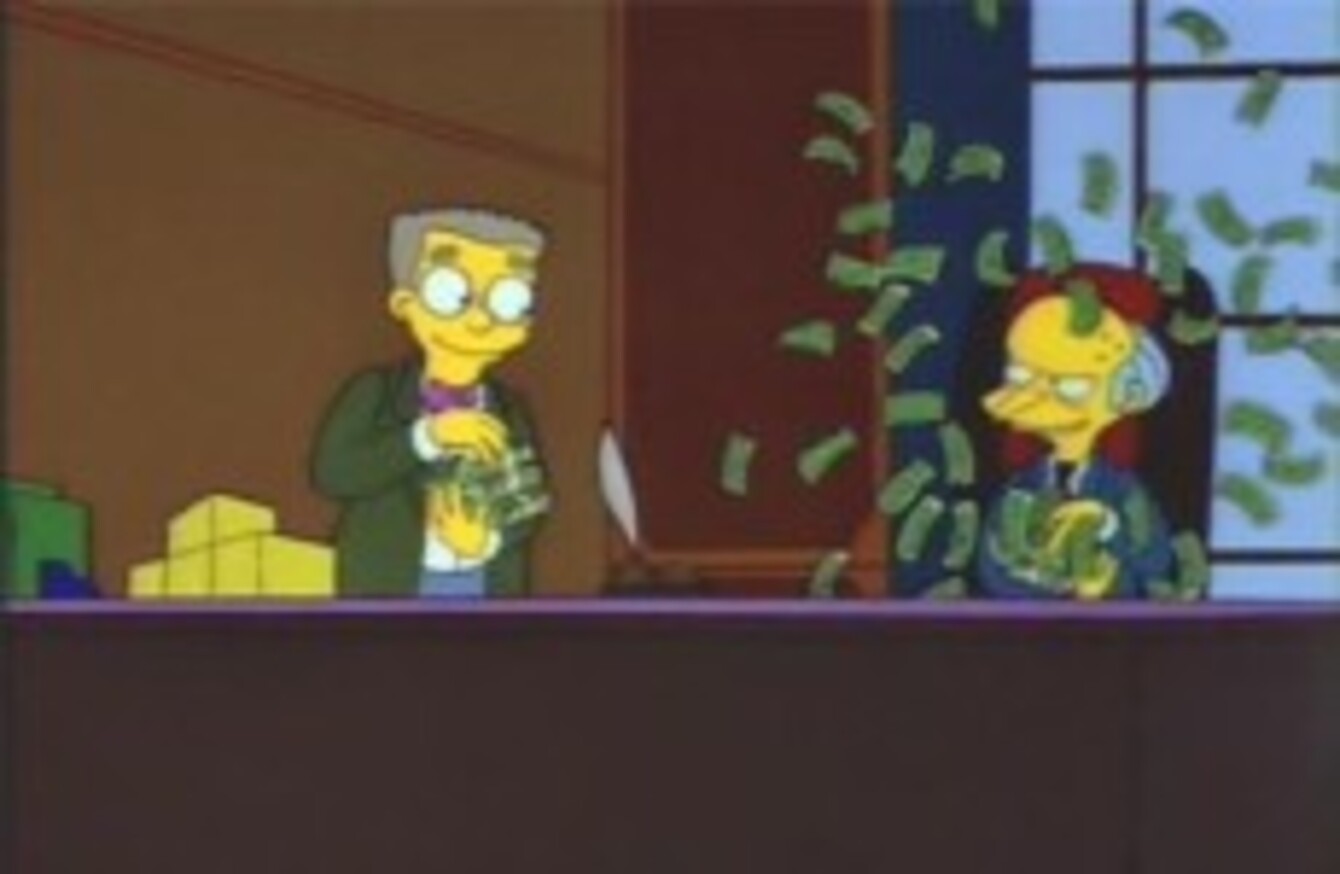 A GUARANTEED €100 million jackpot is up for grabs in tonight's EuroMillions draw.
That's not by any means a record – a couple from the UK won a prize of €190 million back in 2012. Limerick woman Dolores McNamara holds the record for the largest ever Irish win – collecting a cheque for over €115 million in July 2005.
Tickets need to be bought before 7.30pm to have a chance of winning this evening – so apologies if you're reading this later.
Statistically, of course, your chances of winning any sort of significant prize don't amount to a hill of beans (you'd be better off putting your money in an envelope, then opening that envelope, and carrying on living your life).
Just for fun though, what would you spend the money on?
A solid gold hat? Your own personal zoo? Or would you, as Mr Byrnes once said, simply 'throw it on the pile?'
Let us know, in the comments section below.