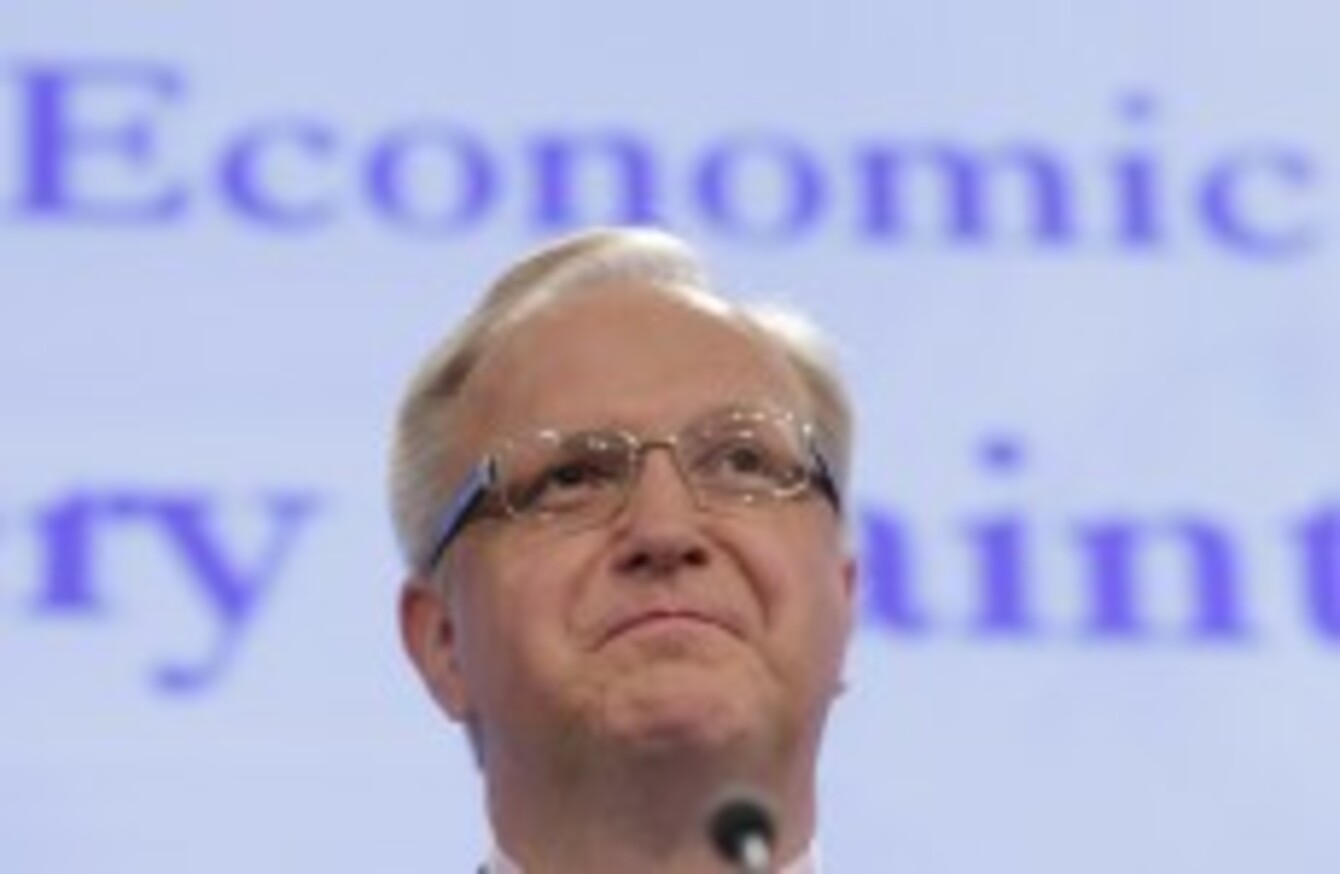 Image: Yves Logghe/AP
Image: Yves Logghe/AP
EUROPEAN ECONOMICS COMMISSIONER Olli Rehn has said the Commission is scaling back its expectations of how much the Irish economy will grow in 2011 – further bolstering the case for an Irish cut to the bailout.
Bloomberg quotes remarks made by Rehn at a press briefing this morning in which he launched a European Commission growth report, lowering its expectation of the growth in GDP from 0.9 per cent to 0.6 per cent.
Europe's admission that the Irish economy will struggle to get back on its feet this year will further bolster Ireland's demands that the interest rate on its European Union bailout borrowings.
That rate, however, is ultimately a matter for the heads of government for the other member states – possibly underlining further fractures between the Commission, which has previously expressed its 'expectation' that Ireland's rate will be cut, and the European Council of member states.
But the downgrade will also further underline the difficulties being faced by the new government – and another potential fracture between Rehn, who has been audibly pro-Ireland in his statements, and the Fine Gael-Labour coalition.
The government's jobs initiative, launched last week, forecasted that Ireland's GDP would grow by 1.4 per cent in 2011.
As recently as six months ago, the Four Year Plan – the terms of which the new government has committed to abiding by – the growth rate was an expected 2.5 per cent.