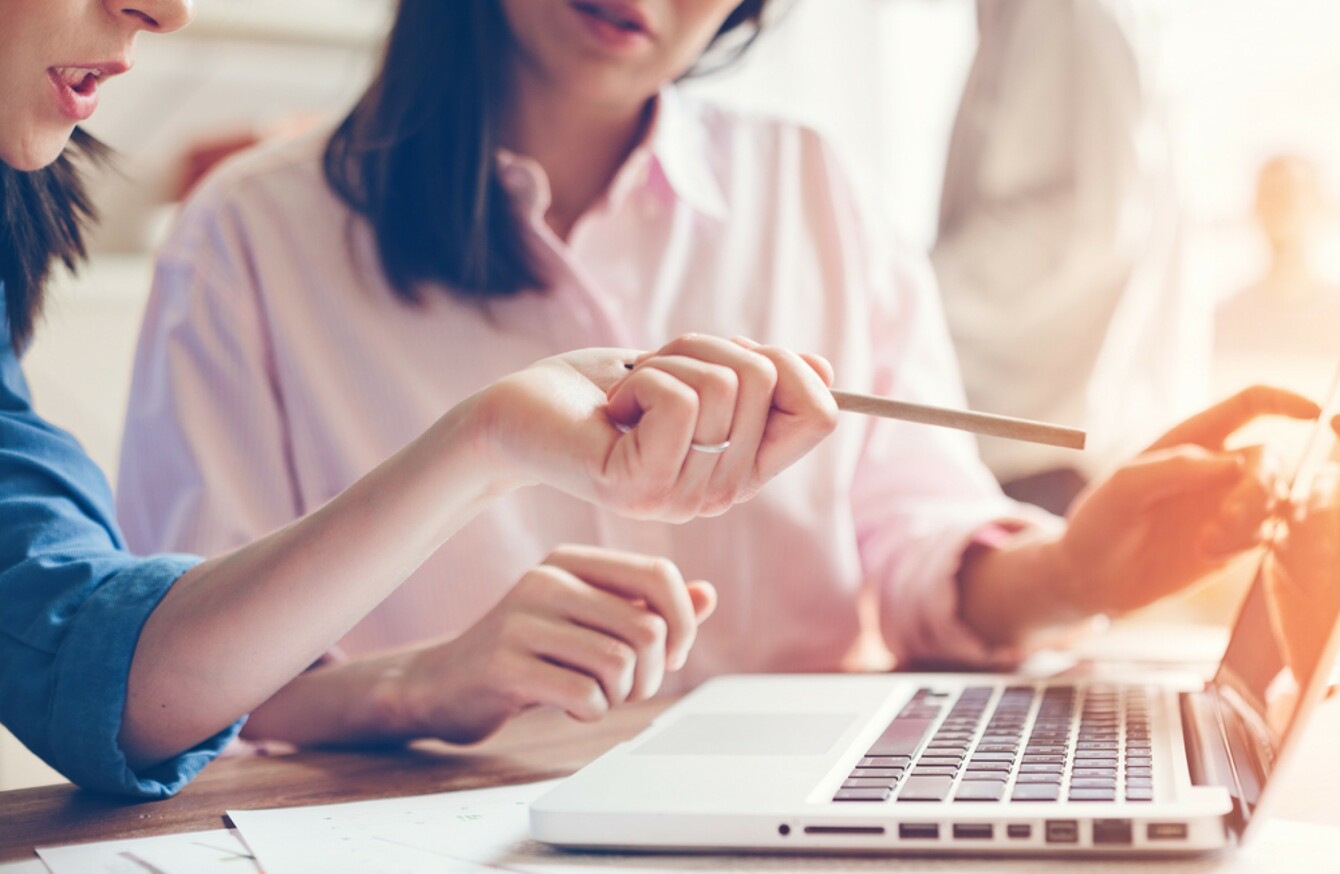 Image: Shutterstock/Mooshny
Image: Shutterstock/Mooshny
A SINN FÉIN MEP says she's disgusted by the use of the word 'mompreneur' in the European Parliament and hit out at two Fine Gael MEPs who supported legislation that included the term.
The word appeared in legislation on women and their role in rural areas and Liadh Ní Riada described it as "misogynistic language".
"Language matters, here more than most places where we are supposed to be setting the examples that will address the many inequalities people face right across Europe. It's an absolute scandal that in a debate on the role of women we would be employing such belittling and condescending terminology."
Both Fine Gael TDs, Brian Hayes and Seán Kelly, told TheJournal.ie that they are genuinely concerned with the subject matter of the legislation. Hayes said:
I don't support the term, but was happy to support the intention behind those female members of parliament who sincerely believe that more must be done to help mothers who want to start their own business living in rural communities. That's what the report was about.
Meanwhile Kelly said, "Being a firm advocate for equality in business, in rural life, and all career paths in society for women and men, I gave my support when a woman MEP who co-authored the report personally asked me to.
I'm far more concerned with the substance of the subject matter and taking action to support women entrepreneurs.
He said the report puts forward several proposals to help women to develop their businesses in rural areas and ensure their efforts are recognised and properly valued.
'Cutesy demeaning label'
Ni Riadha added, "If we want to support women and mothers in rural Ireland who are trying to start businesses of their own we do that by putting them on a level playing field with other entrepreneurs, not by saddling them with some cutesy label that instantly demeans them and their ambition by portraying it as some sort of bored housewife hobby."
The term is used in magazines in the US and Canada. US magazine Entrepreneur has a dedicated section called 'Mompreneurs', while in Canada there is a magazine with the title Mompreneur that features articles on female entrepreneur and a Mompreneurs conference.
Both Hayes and Kelly accused Ní Riadha of using the issue to gain publicity. Kelly said, "This is typical headline-seeking from Sinn Fein – focusing on catchphrases that arise in this age of Twitter only serves to distract from the real issues."
Brian Hayes added, "Is Liadh Ni Riadha so stuck for publicity that she resorts to attack me over a report that went through the EU Parliament that's all about helping women in rural communities overcome real challenges?"
Ní Riada made a Point of Order challenging the use of the term 'mompreneurs' and said the speaker took on board her concerns and referred the issue to Language Services for review.
Poll
We'd like to go your opinion on the subject. Do you think the term mompreneur is misogynistic?