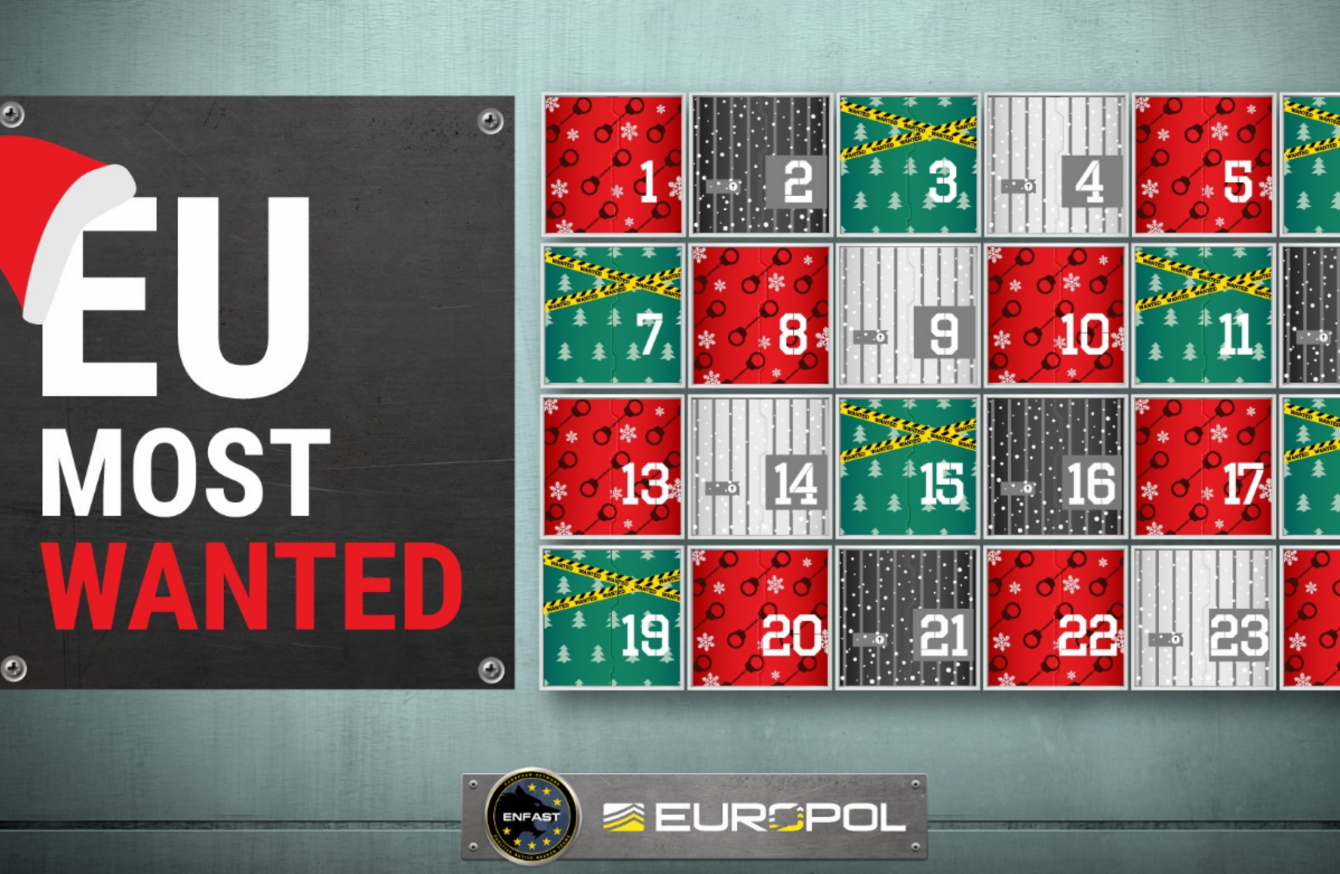 ADVENT CALENDARS, THOSE delightful special almanacs that signal the run-up to Christmas, come in many shapes and forms – from pictures of presents to tiny chocolates and miniature bottles of booze.
This year, Europol is bringing out their own, somewhat grimmer rendition: an online version featuring Europe's most wanted criminals.
"As from tomorrow, 1 December, we will for 23 days in a row publish one fugitive from one member state per day," Europol's spokesman Gerald Hesztera told AFP this week.
The wanted person will be highlighted on social media including Europol's Facebook page and on Twitter for that day, Hesztera said, speaking from Europol's Hague-based headquarters.
The criminals have all been convicted of serious crimes such as murder, kidnapping, terrorism and drug trafficking and are currently fleeing the law, he said, adding:
All these criminals are on the run, fleeing from responsibility and punishment.
The calendar of criminals kicked off with Austrian fugitive Tibor Foco, 60, who is wanted for murdering a prostitute in March 1986.
Foco
Sentenced to life behind bars, Foco escaped from prison while on leave to study in 1995, according to Europol's website, featuring the continent's most wanted offenders.
A reward of €2,900 is offered for any information leading to his successful recapture.
Since the website's launch in January, some 24 most wanted criminals have been arrested, with nine of those arrests directly linked to media attention and tip-offs from the public, Europol said.
"Hopefully we can give people a nice present on 24 December, having arrested some of these fugitives," Hesztera said.