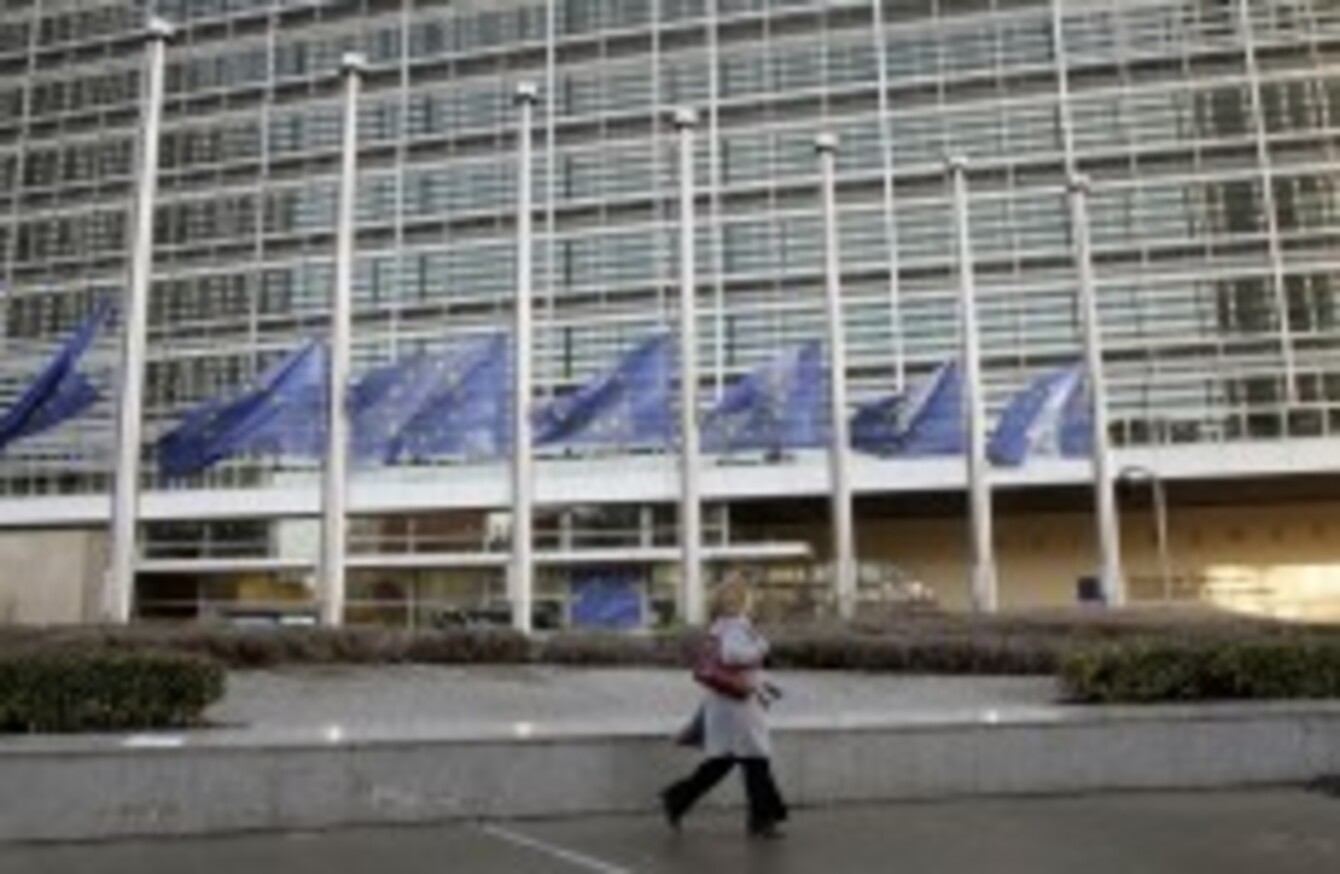 Image: Virginia Mayo/AP
Image: Virginia Mayo/AP
THE EUROZONE has officially fallen back into recession.
Figures published this morning by the EU's statistics agency Eurostat showed that economic growth of the 17 Eurozone member states had shrank by 0.1 per cent in the third quarter of 2012, when compared to the second quarter.
Having fallen by 0.2 per cent in the second quarter, the Eurozone is now officially in recession – having seen two consecutive quarters of negative growth.
The EU as a whole escaped a similar fate, having returned to growth in the third quarter by a mere 0.1 per cent.
Growth has now shrank in three of the last four quarters in the eurozone; the only exception was in Q1 of this year, when growth was totally flat at 0.0 per cent.
The figures for Q3 do not include any indication of economic growth in Ireland, which has varied wildly of late; an authoritative figure for Irish economic growth in the third quarter is not due until mid-December.
Ireland's GDP was unchanged in Q2, shrank by 0.7 per cent in Q1, grew by 0.6 per cent in the fourth quarter of last year, but had shrank by 1.9 per cent in Q3 of 2011.
Estonia had the highest best-performing economy in the Eurozone, with growth of 1.7 per cent in the third quarter, a rate matched only by Latvia which does not use the Euro.
The four worst-performing countries in the EU are all Eurozone members: the Netherlands economy shrank bty 1.1 per cent in the third quarter, while Portugal shrank by 0.8 per cent, Cyprus by 0.5 per cent, and Spain by 0.3 per cent.
The bloc's largest economies, Germany and France, both saw modest growth of 0.2 per cent.